Victor Wembanyama from Asvel to Paris Basketball?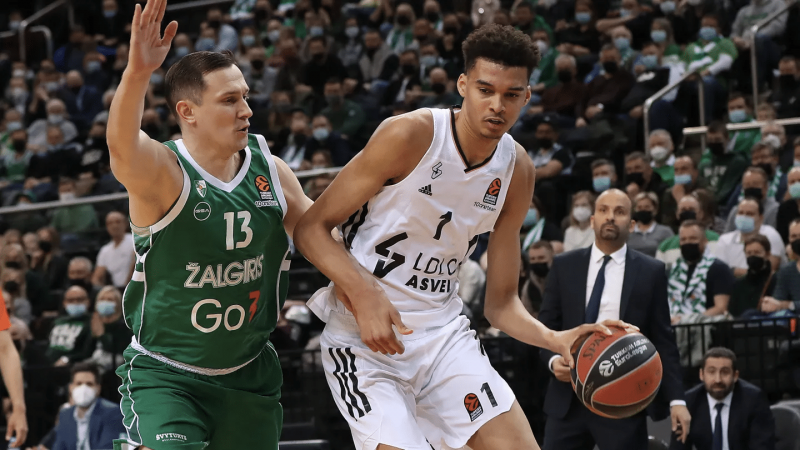 On the sidelines for the final of the Betclic Elite because of a psoas injury, will Victor Wembanyama still be at Asvel next season? According to information from L'Equipe, it is not at all certain…
The phenomenon of French basketball, announced as a potential first choice of the Draft 2023, however seemed to follow the ideal plan by leaving Nanterre last summer for the club of Tony Parker. For two years, the interior (2m19, 18 years old) had time to work, and to show off, in the French championship and in the Euroleague.
Except that despite a few flashes of his potential, injuries and a fluctuating role within the group of TJ Parker did not really allow him to show why he makes the US scouts salivate so much.
The French championship and the EuroCup to show off
In Betclic Elite, he ended the campaign with 9.4 points, 5.1 rebounds and 1.8 against average over 18 minutes in 16 games, 47% shooting including 26% from 3-pointers. In Euroleague, he played 13 games, for 6.5 points, 3.8 rebounds and 1.9 against average in 18 minutes also, at 35% shooting including 30% at 3-pointers.
According to L'Equipe, he and his camp are therefore seriously considering exercising his exit clause, the deadline for which is set for June 26, to join another club. Obviously, many formations would be on the spot, including foreign teams. But the hypothesis of a one-year signing with the ambitious Paris Basketball, which nevertheless narrowly avoided relegation to Pro B for its first season in the top flight, seems very serious.
In the capital, Victor Wembanyama would probably have more playing time than at Asvel. Another important point: the club has just won the place of Boulogne-Levallois in the EuroCup…