XCSS Climate Can't Wait – The results of the first edition
XCSS Climate Can't Wait looks back on its first edition and its objectives for the 2nd, which will take place in May 2023.
Credit: XCSS Climate Can't Wait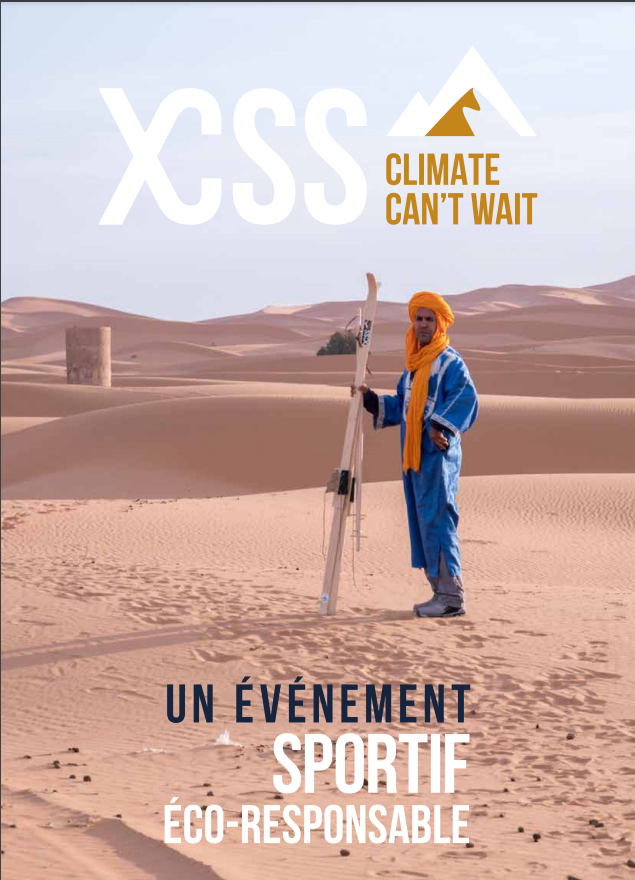 Contact them:
Facebook
instagram
LinkedIn
Our non-profit association XCSS – CROSS COUNTRY SKIING SAND, certified 1%FTP, is developing the "XCSS climate can't wait" project, which aims to find keys to climate resilience and adaptation in cooperation with desert peoples , and to push for climate action using a powerful and driving vector, sport.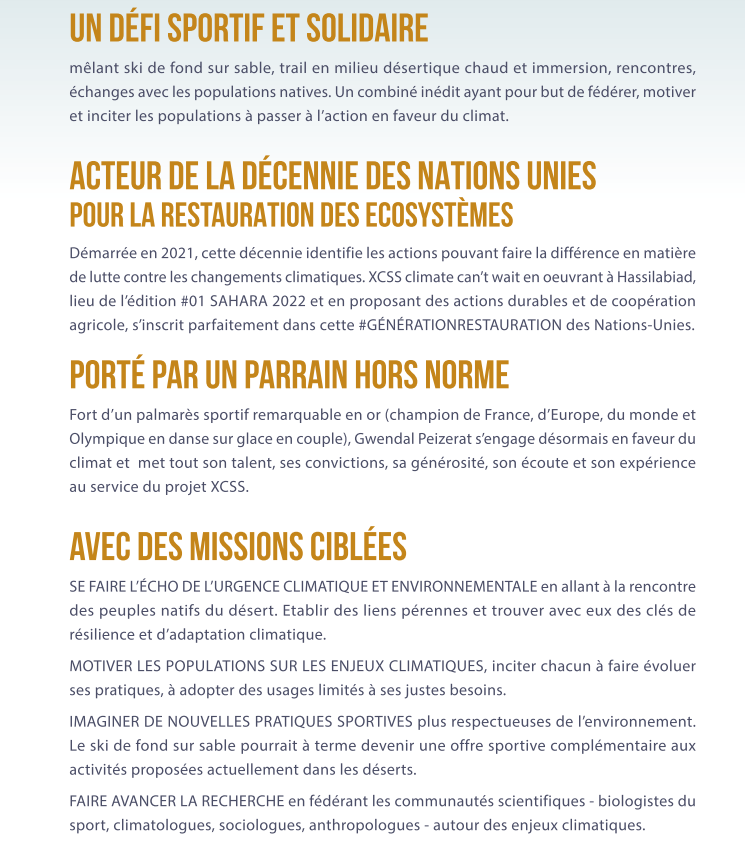 The #01 SAHARA 2022 edition of the project took place from May 9 to 14, 2022 in Hassilabiad: a world first in Morocco through our unique combination of trail and cross-country skiing in the desert. This immersive, sporting, united and collaborative component has made it possible to forge links with local populations and to initiate actions on the following themes: agricultural cooperation and water management, awareness of young people to climate issues, promotion of work of women, creation of a new committed sports practice opening up to sustainable tourism…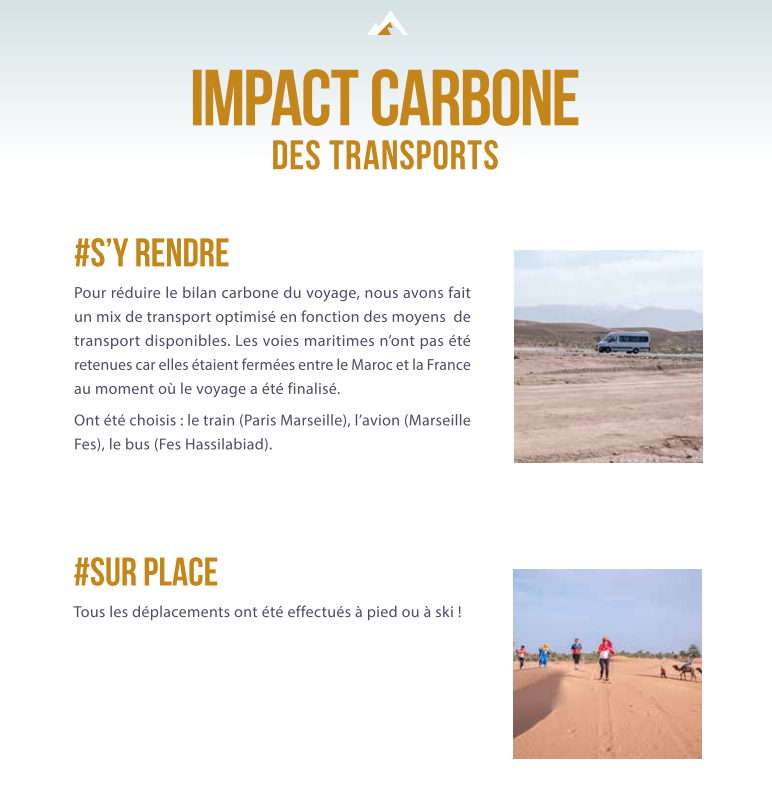 Changes in climate make it necessary to develop knowledge and improve the management of resources in (semi)arid regions and deserts.
We are convinced of the transformational and mobilizing potential of our initiative, sponsored by Gwendal PEIZERAT, Olympic champion and world figure skating champion. Various partners have also chosen to be by our side in this long-term mission.
Here, a short video summary of our edition #01 SAHARA 2022:
Our documentary film, produced by our partner TETEN Prod, on edition #01 is scheduled for the end of 2022.
We attach importance to the "simple/accessible" and "reproducible" character at each level of our project.
The 4 main areas targeted for the #02 SAHARA 2023 edition : 1- agricultural cooperation (including hemp industry), water management
2- sustainable development and support for women's work in (semi)arid rural areas
3- environmental education and awareness of young audiences to climate issues
4- promotion and development of our sustainable and committed sports practice, cross-country skiing on sand, with an opening on sustainable tourism (or how to visit/practice the desert differently).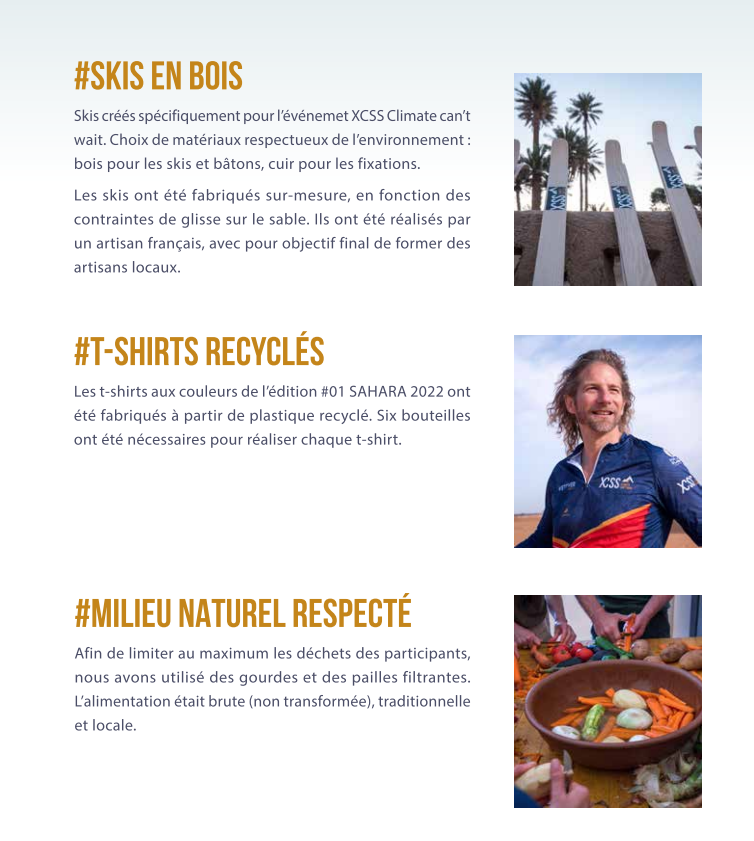 We are also planning a "recycling" challenge on prototype skis for participants.