World Junior Summer Showcase: Top performers from the final day
[ad_1]

While winning the tournament doesn't result in anything, it's better than losing, right?
With Finland's 4-3 victory over the United States, all four teams – USA White and Blue, Finland and Sweden – finished with six points each through four games. Identical 2-2 records across the board, with no games requiring overtime.
In the early afternoon game, USA Blue was trailing 4-1 at one point, but battled back with four unanswered goals to make it 5-4.
USA White, which altered its roster various times, was the only team with a positive goal-differential at +10. Finland had the second best at -1, while Sweden (-2) and USA Blue (-2) rounded out the rest.
The tournament was used as a springboard for the main World Junior Championship in Sweden from December 26 – January 5. Here's a look at the top performers from the fourth and final day of play in Plymouth, Michigan:
USA Blue
#9 Ryan Leonard, RW (Washington Capitals): Leonard was consistently good for the Americans no matter who he played for. He had a pair of assists today, including Frank Nazar's game-tying goal off of Leonard's original shot. After seeing so much success between Leonard, Will Smith and Gabe Perreault, it was nice seeing Leonard thrive with just about anyone he skated with here.
#3 Will Smith, C (San Jose Sharks): Congrats, Will. You were a standout in every single game. His nice pass on the first American goal was a good start, but then it was his usual energy that kept that line buzzing, even when they were losing 4-1. It'll be interesting to see how the Americans handle their centers, because when you got Cutter Gauthier (who could move to the wing), Frank Nazar, Charlie Stramel and a few others to choose from, it gets busy. Regardless, Smith was one of the most consistent players, and USA is going to be downright dangerous in a few months.
#26 Quentin Musty, LW (San Jose Sharks): How about that game-winner? After helping set up the tying goal, Musty then scored on the rebound with just over a second to go to win the game. And it was a nice one, too. That felt like Musty's most energized game, where he could have had another point or two along the way.
#2 Rutger McGroarty, LW (Winnipeg Jets): Yet another nice game for McGroarty, who will be leaned on as a veteran scoring presence in Sweden later this year. He scored the first American goal just over a minute into the game and had a few other close chances.
USA White
#17 Oliver Moore, C (Chicago Blackhawks): That opening goal was a beauty, catching the pass from Tyler Duke on the toe of his stick before beating Niklas Kokko on the breakaway. He then scored the second American goal on a feed from former USNTDP Danny Nelson to put USA back in it. Blackhawks fans love to point how lucky they are they got him at No. 19, and I'll echo that sentiment.
#31 Hampton Slukynsky, G (Los Angeles Kings): Sure, he allowed two in the first, but Slukynsky had one of the best individual performances from an American goaltender today. He made a handful of quality stops and seemed more focused after the second goal.
#20 Cole Knuble, RW (Philadelphia Flyers): Drafted as an overage player, Knuble – the star of USA's World Junior A Challenge team last winter – had a sneaky good week. He fought hard for the puck to help set up Moore's first goal and then was involved again on the second. He had a few noticeable efforts in Plymouth and could force himself into a bottom-six role in December.
#27 James Hagens, C (2025 NHL Draft): We saw Hagens progress up the lineup all tournament long, and I liked what I saw from him today. He was moving well in the offensive zone, had a couple of close chances and seemed to be a good setup guy with Cutter Gauthier. He's a top name to watch for 2025.
Finland
#12 Leeni Hameenaho, RW (New Jersey Devils): Keep an eye on Daily Faceoff on Monday for a more detailed look, but Hameenaho was one of Finland's best players overall. He had four assists for one of the best individual efforts of the tournament. Every time he touched the puck, magic seemed to happen.
#1 Niklas Kokko (Seattle Kraken): Kokko has been the top goaltender in the tournament, having played all but one game. The future Kraken keeper kept things tight when the Americans started putting pressure on them in the second. He'll be the No. 1 for Finland in December.
#13 Toppi Roni, C (Calgary Flames): I can't say I've kept too close of an eye on Ronni, but he seemed really involved today at both ends. He brought speed, he backchecked hard and made some nice passes around the net. He didn't get a point, but I thought he looked great.
Sweden
#18 Filip Bystedt, C (San Jose Sharks): It's not every day you score three goals in the first period, especially with two coming from difficult angles. Bystedt gave his team some breathing room early to set the tone. It fell apart, but Bystedt did everything in his power to take control.
#25 Otto Stenberg, LW (St. Louis Blues): Bystedt wasn't scoring that hat-trick without Stenberg's help. He had two assists for his best individual effort of the tournament. He should be a lock to make this team, although it might be deeper in the lineup to make way for the older talent. Still, a nice game.
#23 Felix Unger Sorum, RW (Carolina Hurricanes): Another good afternoon for FUS. He had a nice look on the Hannes Hellberg power-play goal to make it 4-1 and also wasn't afraid to get physical too. It got him in trouble with an interference play, but he still looked good.
---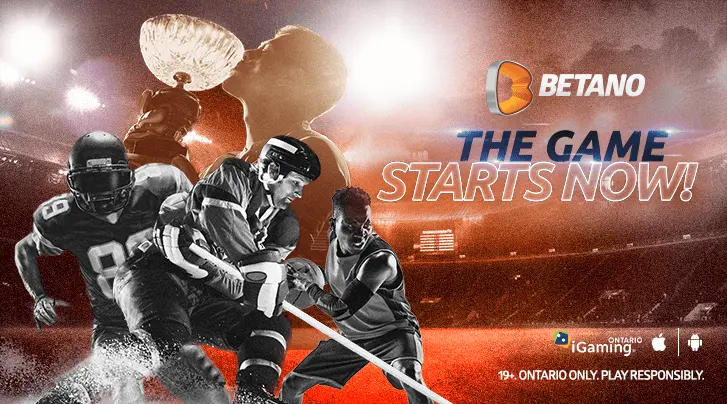 Discover Betano.ca – a premium Sports Betting and Online Casino experience. Offering numerous unique and dynamic betting options along with diverse digital and live casino games, Betano is where The Game Starts Now. 19+. Please play responsibly.
Recently by Steven Ellis
[ad_2]