WNBA | Becky Hammon's Aces one title away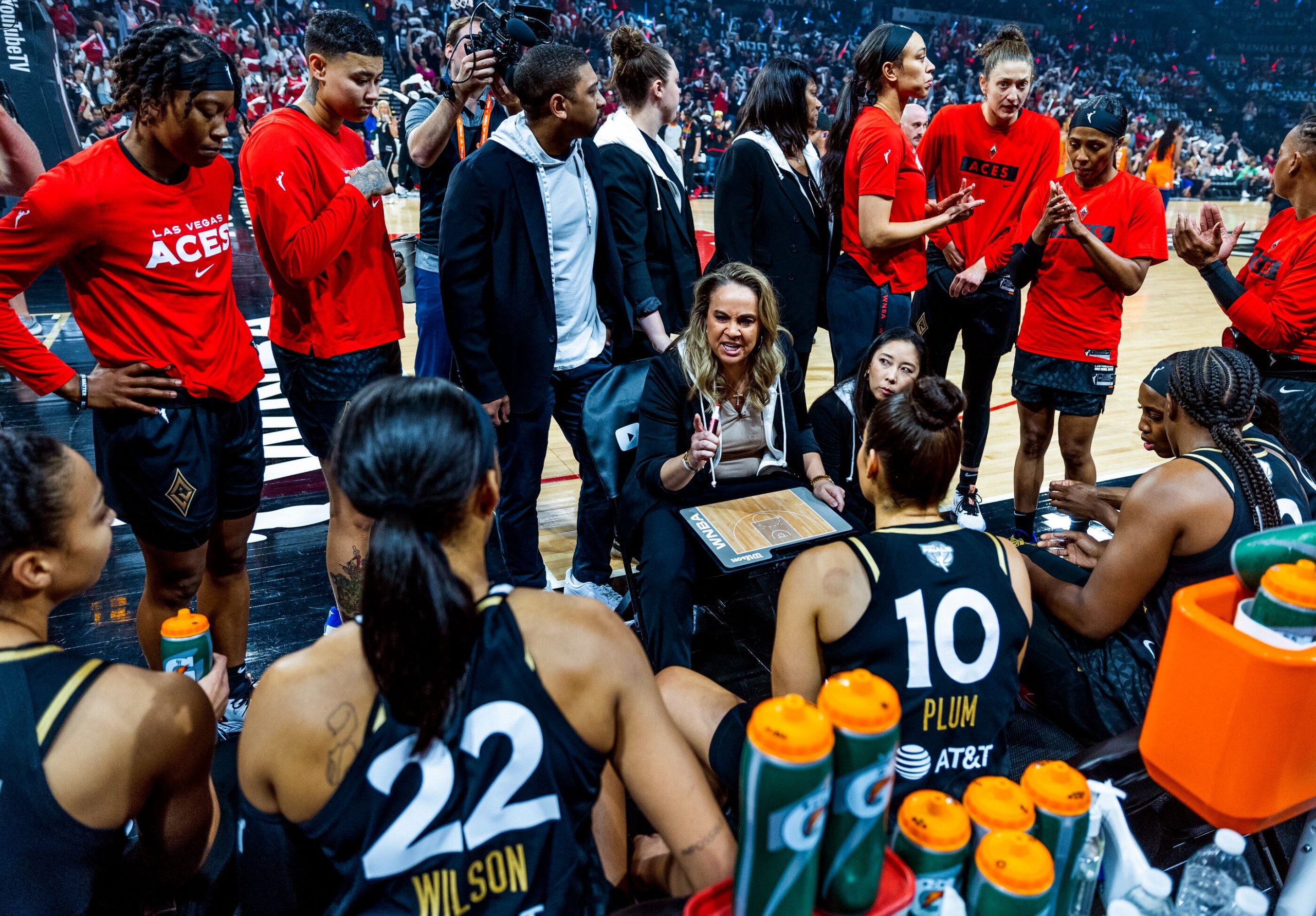 First season and first title for Becky Hammon? Arrived at the head of the Las Vegas Aces during the last offseason, the former assistant of Gregg Popovich is thus only one victory away from the trophy in the WNBA.
After a complicated first victory (67-64) against the Connecticut Sun, his Las Vegas Aces mastered Game 2 much better, winning (85-71) behind the trio A'ja Wilson, Chelsea Gray and Kelsey Plum.
At home, Becky Hammon's team took the lead from the start of the game, thanks to an 11-4 that gave them control of the game. In difficulty during Game 1, Kelsey Plum (20 points, 7 assists) regained all its impact during this Game 2, and the Las Vegas attack was much better.
Next game in Connecticut
The Aces had taken a lead of up to 14 points, Curt Miller's Sun trying to enlarge their five to get back in the game. It worked, to pick up a little at halftime (45-37). Emphasizing the physical dimension, Connecticut even regained possession in the third quarter, but Las Vegas was not panicked with A'ja Wilson (26 points, 10 rebounds) and Chelsea Gray (21 points, 8 assists) with the wand.
« We felt like we were chasing the score all evening because we couldn't chain the stops » regretted Curt Miller. "We are trying to create disruption. We're trying to stop this overpowered attack from gaining momentum. And tonight, we really struggled to do that. »
Now head to Mohegan Sun Arena in Connecticut for Game 3, which may already spell title for Las Vegas. At 2-0, the Aces have three match points.
"It's about putting these girls in a position to win a title. It's my aim. That's why I took this job. I felt they had the talent to do it. And I felt like I could build the relationships and the culture the right way, to put us in a position to win a championship. As I said before, we haven't won anything yet. All we did was keep home advantage. » tempered Becky Hammon.