With a new look, Kristaps Porzingis explodes everything!
Relapsed into anonymity since his arrival at the Wizards, a team in great difficulty, Kristaps Porzingis work hard this summer to find the light and the heights. He notably decided to wear a new look with his national team, and carried by this confidence, he walked on Turkey.
After rather successful years in New York and great promises in Dallas, even if he was often injured and did not necessarily get along with Luka Doncic, Kristaps Porzingis has fallen back into anonymity since his arrival in Washington. He was pretty good on his new team, averaging 22 points and 9 rebounds, but without the hard-to-talk-about results in the NBA. To remedy this, he decided to sport a new look for the summer.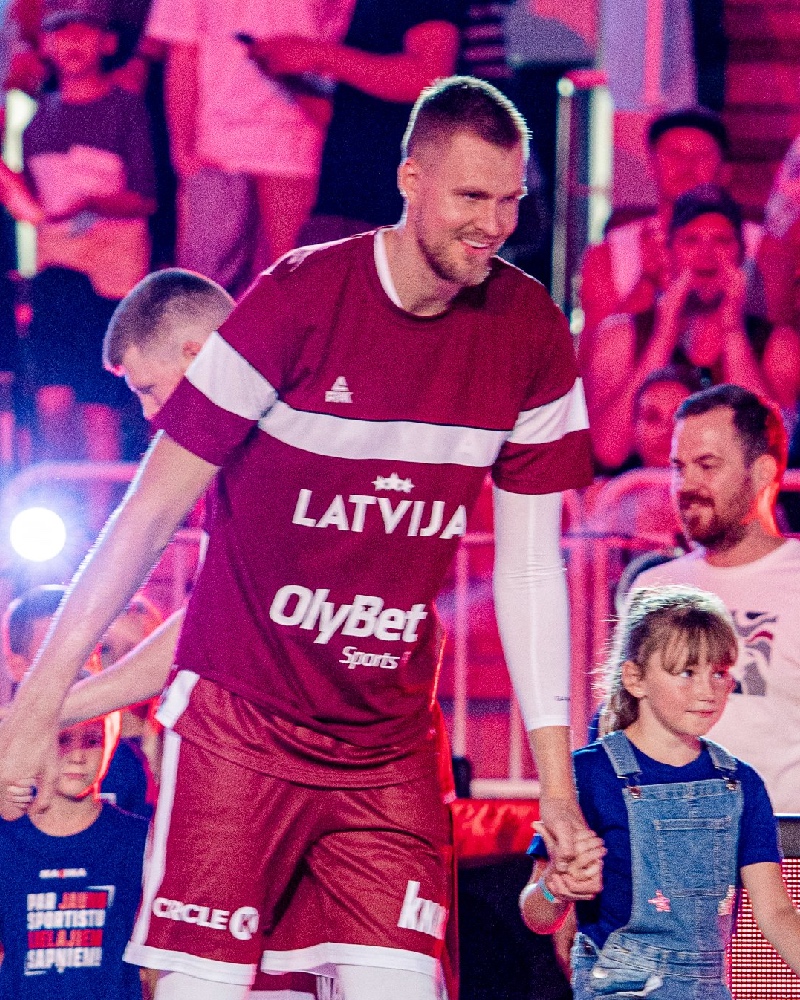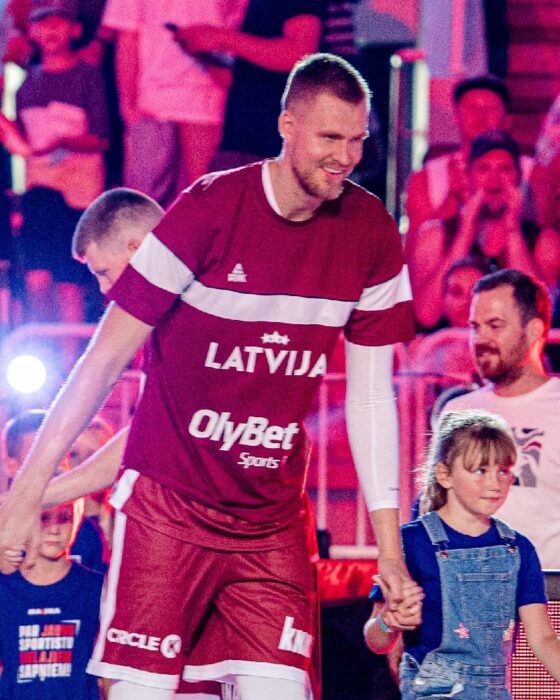 Porzingis on fire against Turkey!
Completed the look of the ideal son-in-law, with his clean cut and smooth skin, Kristaps Porzingis decided to grow a beard for these qualifiers for the 2023 World Cup. Perhaps a way for him to open a new chapter in his career, and if so, the method paid off immediately. The proof, he walked on Turkey this Thursday.
BEARDED @KPORZEE
IS A DIFFERENT ANIMAL 🧔‍♂️🇱🇻#FIBAWC x #WinForLatvia x @basketbols pic.twitter.com/gNVgH4J3CI

— FIBA ​​Basketball World Cup (@FIBAWC) August 25, 2022
As in the NBA, and this is what is often reproached to him by fans and observers, Kristaps Porzingis evolves mainly at sea with his national team, but with much greater efficiency than what he was able to show at the Mavericks. or at the Wizards. Against Turkey, the interior released a crazy performance with 22 points, 14 rebounds, 6 (!) blocks and 3 assists, all in just 22 minutes on the floor!
In his wake, and that of his compatriot Davis Bertans, Latvia won quite well 111 to 85, thus consolidating the first place in their group, with 5 wins and 1 loss for the moment. If he continues in this dynamic, he could not only regain his All-Star level with the Wizards, but also qualify his country for a major international competition!
Kristaps Porzingis is on fire with his selection, which bodes well for Wizards fans. With this return to the fore and that of Bradley Beal, Washington could well be the surprise franchise of next season in the Eastern Conference.