« We are used to pressure », says Djamel Belmadi who evokes Mahrez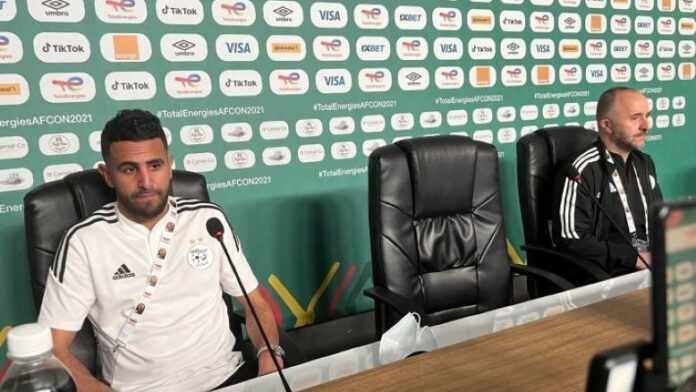 Reigning African champion, Algeria will make its debut in the group stage of the 33th edition of the African Cup of Nations against Sierra Leone, this Tuesday, January 11, on behalf of the 1time day of group E. As a prelude to this confrontation, the coach of the Fennecs, Djamel Belmadi, was facing the press, in Douala, Cameroon.  » We had already said that we wanted to win in 2019, we are used to the pressure « , He said.
Special Envoy to Cameroon,
Algeria faces Sierra Leone today. A team that is making a comeback in the elite of African football, after several decades of absence. But, Djamel Belmadi does not intend to underestimate any opponent.  » Sierra Leone was in the group of Nigeria and Benin in qualifying for this CAN. They have this benchmark match in Nigeria, where they scored 4-4. We have to be careful because there is no small team in Africa. If we let our guard down, we will pay dearly. These teams should not be underestimated « , did he declare.
 » We live with this pressure. There is a difference with 2019 in our status today, of course, but even in 2019 we had already announced that our goal was to win. I put the pressure on myself. So we're used to it « , Also said the Algerian national coach.  » Riyad Mahrez did a lot of matches during Boxing Day and it was agreed to give him a little more recovery so that he was in great shape with us. It was I who wanted this and I fully assume it « , he said.
For his part, Captain Riyad Mahrez, who was also present at the press conference on Monday, said:  » We arrived two days ago, it's not the same weather as in Doha or Algiers, but we have to adapt as quickly as possible « .
To read : The Covid-19 « disrupts » the CAN: Algeria, Cape Verde, Guinea … affected