Vincent Collet: « An incredible collective effort »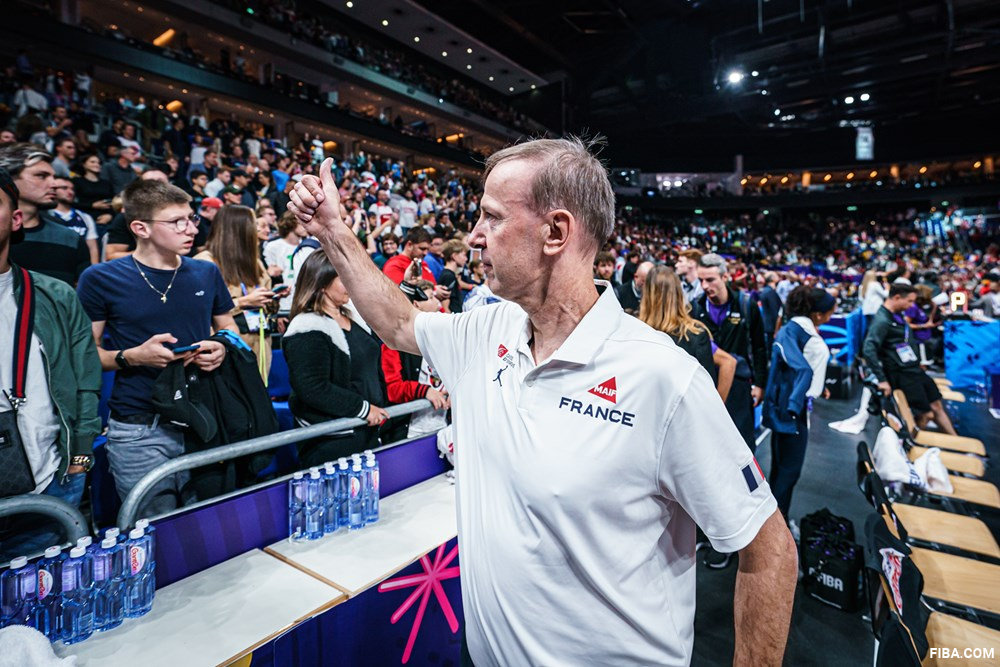 When you win by 41 points in a semi-final of a Euro, it would be inappropriate to be choosy. So annoyed since the start of the competition by the stray balls and the air pockets of his players, Vincent Collet paid tribute to his players after their complete performance. While a journalist questioned Guerschon Yabusele on the defense of the French, the coach of the Blues took the liberty of cutting him off.
» Can I speak? "he asks, before continuing:" What struck me is that I saw the five (defending). I have never seen Rudy Gobert defend so high on the screens since the start of the tournament, and all that counted. When Mous (Fall) returned, and he still has his body to move, he made the same efforts. There was Guerschon next door, and it was the same thing. For me, it was above all an incredible collective effort. And all the players who returned, without exception, put their butts on the ground. Of course, we can talk about the gap, it was Poland… but the defensive performance was remarkable. »
It was after watching the 3rd quarter of the match between Poland and Slovenia that Collet insisted that his players put pressure on the Poles from the first minute. We had to attack them, and never release the pressure. » Honestly, I didn't think we would go this far, so it's a real satisfaction » admits the coach.
On arrival, Poland scored only 54 points, including only 18 in the first half. Unheard of in a European championship since… 1946! At the time, Hungary only scored 12 points in the first half against Czechoslovakia.