Villeneuve and Fébreau driving an Alpine F1 at Monza
The two Formula 1 commentators on Canal+ will take the wheel of a 2021 Alpine A521 on the occasion of an exceptional run as part of a day a few days after the Italian Grand Prix at Monza.
Wednesday, September 14 will see Julien Fébreau and Jacques Villeneuve, the famous duo of Formula 1 commentators on Canal +, try their hand at the wheel of an Alpine single-seater from last year on the Monza circuit, the one that had led Esteban Ocon to victory in Hungary last year.
Alpine: Piastri did not respect « the only thing we demanded »Read more
Jacques Villeneuve, who will celebrate this year the 25th anniversary of his title acquired in 1997 in a Williams with a Renault engine, will thus find the seat of a « modern » F1, 16 years after having contested his last Grand Prix with BMW Sauber F1 Team at Hockenheim in 2006.
The 51-year-old Quebecer has maintained ties with Renault, having also competed in three races at the end of the 2004 season for the diamond brand's F1 team. He has a victory in the Indianapolis 500 (1995) and has taken part in races in various divisions of the NASCAR series, including the Daytona 500 twice, the last in February.
As for Julien Fébreau, he is no stranger to driving and even to competition since he distinguished himself during freelance rallycross and the Andros Trophy, in particular. The journalist will take the wheel of a Formula 1 car for the first time.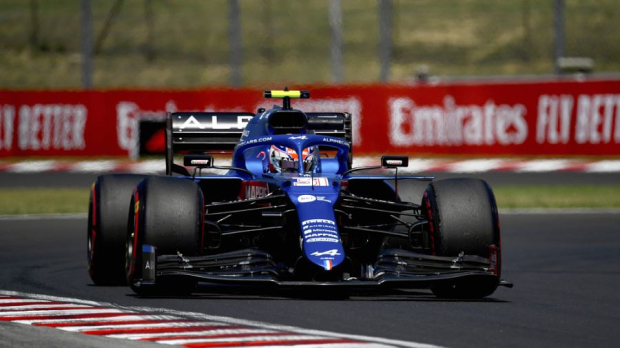 « I am infinitely happy to confirm that Jacques Villeneuve and I are going to have the incredible privilege of settling on board the Alpine A521 which won last year in Hungary in the hands of Esteban Ocon! Jacques to pilot it… me to drive it! » rejoices Julien Fébreau on his Twitter account.
« It is an extremely complex project to implement, because the car is neither restricted nor assisted. It is « ready to race »! Needless to say, I am currently going through several stages of preparation to obtain the Final green light from Alpine F1 Team! »
Another personality to join the event, the Belgian actor Stéphane de Groodt, also a seasoned racing driver, will also have the opportunity to take the wheel of the Alpine at Monza.