Video Shows Russian Soldier Heading Into Kyiv Court for War Crimes Trial
Ukrainian authorities have begun the first war crimes trial against a Russian soldier, who is accused of killing an unarmed 62-year-old.
Proceedings against Vadim Shishimarin, a 21-year-old tank commander, began Friday in Ukraine's capital city of Kyiv. Since launching its invasion of Ukraine over two months ago, Russia has been accused of committing war crimes by deliberately targeting civilians. The trial, which could send Shishimarin to prison for life, and others expected to follow could begin to shed light on alleged Russian atrocities.
Oleksiy Sorokin, of the Kyiv Independent, posted a video to Twitter on Friday showing Shishimarin being led to a glass booth for defenders under the view of police and the flash of cameras. Wearing a blue and gray sweat suit with a shaved head, Shishimarin walked hunched over into the booth with his hands cuffed behind his back.
Ukraine's Prosecutor General Iryna Venediktova laid out the charges against Shishimarin in a Facebook post earlier this week.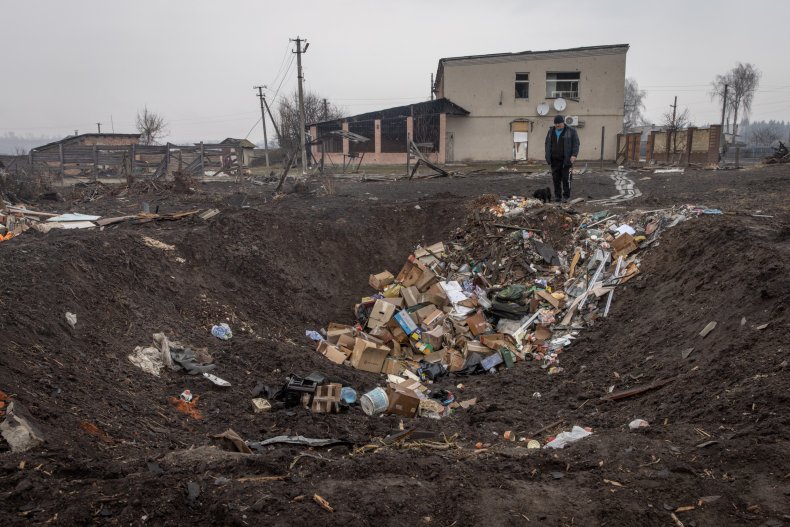 Shishimarin allegedly killed an unarmed resident of Chupakhivka, a village in the Sumy region of northeast Ukraine, who was riding his bicycle by the side of the road on February 28, 2022. At the time, Shishimarin was fleeing in a seized car with four other Russian soldiers after clashing with Ukrainian forces, according to Venediktova.
Shishimarin shot the man in the head with a Kalashnikov rifle from the car's window to avoid being reported to Ukrainian forces, according to Venediktova. She said in the post that prosecutors and investigators have enough evidence to charge him with premediated murder.
« The man died on the spot just a few dozen meters from his house, » said Venediktova.
Proceedings are scheduled to resume Wednesday of next week, reports Ukrainian Pravda. Facing charges of murder and violation of the laws and customs of law, Shishimarin has been given a lawyer and interpreter, the paper reports. Neither Shishimarin nor his attorney have taken a position on the charges.
Prosecutor Yaroslav Ushchapivskyi told Pravda he was confident in the government's case, saying Shishimarin had admitted his guilt, expressed remorse and was cooperating with investigators. Witnesses and experts will further bolster the government's case, he said.
Earlier this month, Security Service of Ukraine released a video of Shishimarin saying he went to war to financially support his mother, according to Pravda.
« I was told to shoot—so I shot, » Shishimarin reportedly said in the video. « He fell and we went on. »
Security Service of Ukraine previously told the news outlet that soldiers will not be able to claim they were following orders as a defense.
Russia has repeatedly denied targeting civilians during the conflict, despite accusations from many Western leaders.
Amnesty International last week released a report documenting unlawful airstrikes and extrajudicial killings allegedly committed by Russian forces. The human rights group also called on Russian President Vladimir Putin and other high-ranking officials to be held accountable for crimes it says they're responsible for in a region northwest of Kyiv.
Newsweek reached out to the Russian Defense Ministry for comment.