VIDEO – How much does a Formula 1 cost in 2022?
Discover in video how much a Formula 1 costs, piece by piece!
Lewis Hamilton ready for a biopic?Read more
With the establishment of a budget capped at 145 million dollars for the 2022 season, this video makes it possible to realize the price of a single-seater. It also highlights the expenses stables face in the event of an accident.
The price of a 2022 Formula 1
Thanks to this video, we understand better why an accident like that of Mick Schumacher in Jeddah could put a team in difficulty, faced with the new capped budgets. Indeed, the accident of the German could cost up to a million dollars to the American team Haas. If according to Günther Steiner, the chassis as well as the engine and the box can be preserved, the rest of the single-seater is indeed destroyed.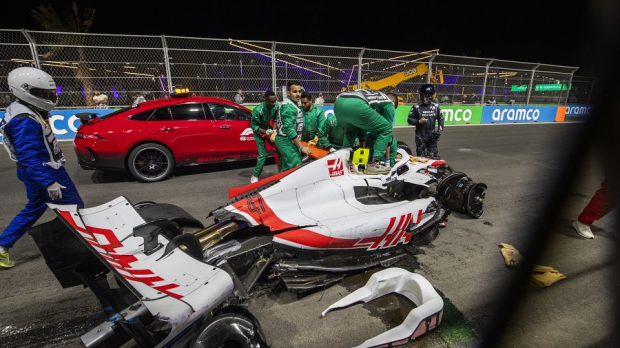 We can also think of an accident like that of Valtteri Bottas and George Russell in Imola last season, the price of which for the damage approached 1.4 million dollars.