Victor Wembanyama's epic message, 2m23, for PSG!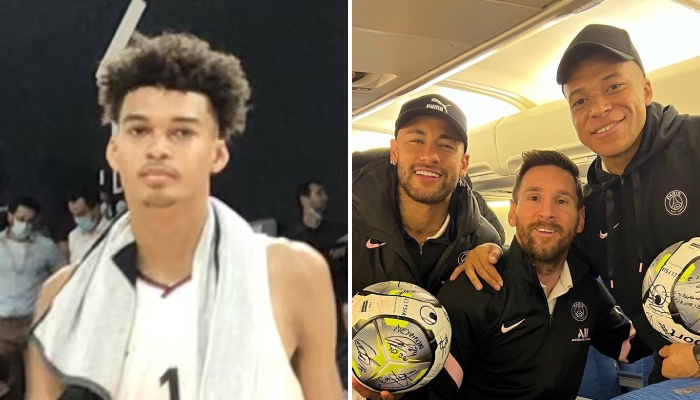 Fraile (Let's Talk Basketball) / @k.mbappe
Promised to the NBA, Victor Wembanyama stands as the greatest hope in the history of French basketball. It turns out that he could possibly have made a career… in football, he who has just posted a viral story intended for Paris Saint-Germain!
With his unique physique, and his size that makes more than one American scout salivate, he was undoubtedly pre-destined to break into basketball. Victor Wembanyama quickly realized this, and didn't have much trouble making a name for himself on the court. Also endowed with immense talent, the 18-year-old interior therefore represents the most enticing prospect on the planet according to many experts.
Thanks to this enormous potential, Wembz should, barring disaster, be the first player selected in the 2023 NBA Draft. US observers swear by him, and already predict a memorable career in the big league. In the meantime, the tricolor prodigy is continuing to progress in France… where he is also trying out other sports, with more or less success.
Victor Wembanyama soon associated with Kylian Mbappé?!
Originally from Île-de-France, Wembanyama had left her for the space of a season to evolve at ASVEL. This, before returning to the Paris region this summer by signing at Boulogne-Levallois. Never satisfied, the young big man would apparently like to join another formation in the region, much more prestigious, namely… Paris Saint-Germain!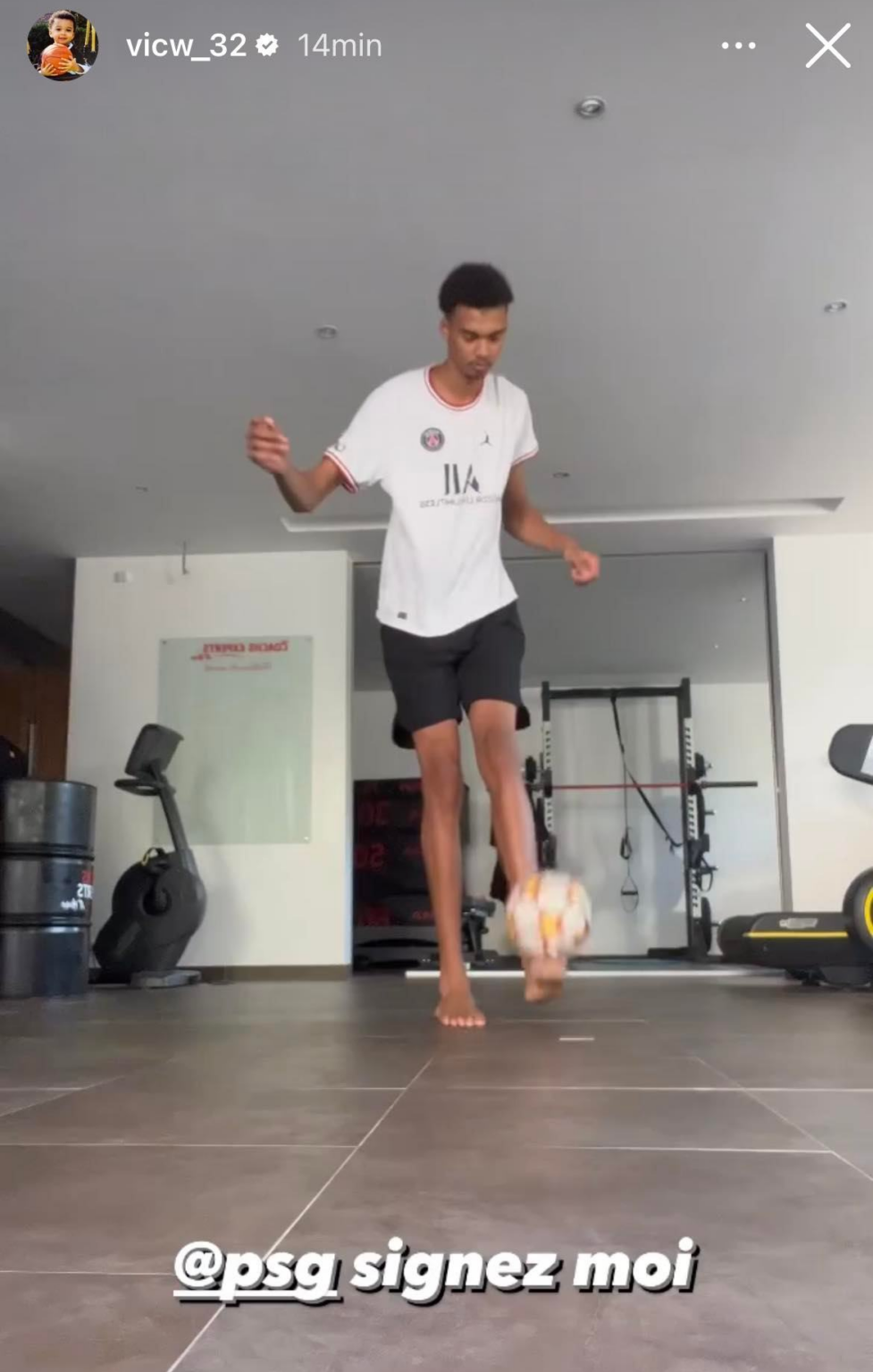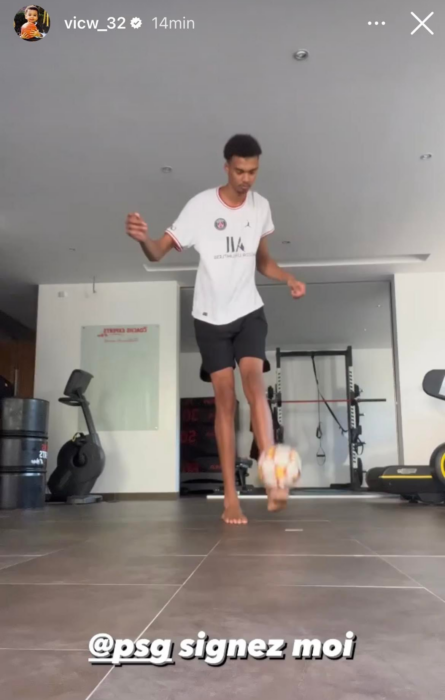 Obviously as skilful with his feet as with his hands, Victor therefore invites PSG to offer him a contract. It must be said that Luis Campos and the Parisian board could be intrigued by this Instagram story where he juggles with the team jersey, and where he even holds a world tour! After all, Christophe Galtier's attack lacks a real fulcrum capable of magnetizing air balloons.
Joking aside, Wembz is more likely to evolve one day with Rudy Gobert than with Kylian Mbappé. This was also confirmed in his next story, where his technical sequence ended… with a ball sent to the camera lens! It is therefore better that he concentrates on the orange ball, and that he shines on the floor of the Metropolitans in the months to come.
A true jack-of-all-trades, Victor Wembanyama is not clumsy with the ball at his feet. To the point of claiming a place without pressure… in the workforce as provided as flashy PSG. The nugget of French basketball is definitely not lacking in ambition!