Vanessa Bryant victim of a big mistake in the trial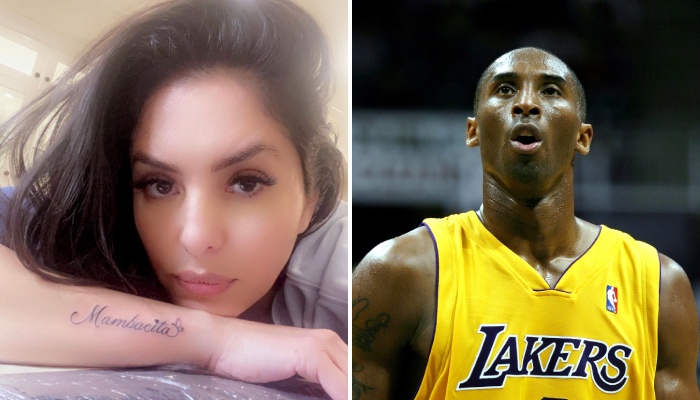 @vanessabryant / Joseph A. Lee (CC)
The lawsuit between Vanessa Bryant and the County of Los Angeles recently ended, and was won by Kobe's widow. However, a major blunder slipped into the verdict, and has just been rectified… to the detriment of the Queen Mamba.
Since the loss of her husband and youngest daughter in a tragic helicopter crash on January 26, 2020, every day has been a challenge. However, the latter proved to be even more difficult to cross. Vanessa Bryant has indeed had to immerse herself in this terrible event for her family, and listen to many testimonies in connection with the latter.
The mother of the family indeed accused the police and the firefighters of the County of Los Angeles of having distributed photos of the bodies of the victims, including those of Kobe and Gianna. After long hours spent in court, she finally won her case in court, and inherited a nice sum as compensation. However, this has just… been revised downwards, the fault of a big blunder by the judges.
Vanessa Bryant deprived of $ 1 million because of a blunder
In the columns of USA TodayBrent Schrotenboer reports that the check allocated to Vanessa Bryant, initially for $ 16 million, has just been modified:
The $16 million in restitution awarded Wednesday to Vanessa Bryant by a federal jury is set to be reduced to $15 million, after a juror discovered an error in the verdict and informed the court.
A somewhat amateurish clumsiness, which however seemed surprising when the sentence was discovered. Indeed, Christopher Chester, whose family was also decimated by the crash and with whom Vanessa had filed a complaint, had only obtained 15 million. Not seeing them inherit the same amount therefore seemed unfair. Judge John F. Walter thankfully cleared things up in court on Friday:
The will of the nine jurors was that the two plaintiffs, Vanessa Bryant and Christopher Chester, be compensated fairly.
A correction that did not anger Vanessa, for whom money was absolutely not the main motivation in this case. On the contrary, it is with joy that she would have welcomed this change according to her lawyer:
Bryant accepted this rectification. Her legal representative, Luis Li, told the court on Friday that Bryant thinks it « fair » that she receives the same amount as Chester. (…) "Throughout this trial, Ms. Bryant only wanted responsibilities to be established. She never asked for any specific amount of money, and trusted the jury to do justice. »
First compensated to the tune of 16 million dollars by the County of Los Angeles, Vanessa Bryant will finally have to settle for 15. A reduction which does not grieve her, she who simply wanted justice to be done for Kobe and Gianna.