US Monastir (Tunisia) wins the Basketball Africa League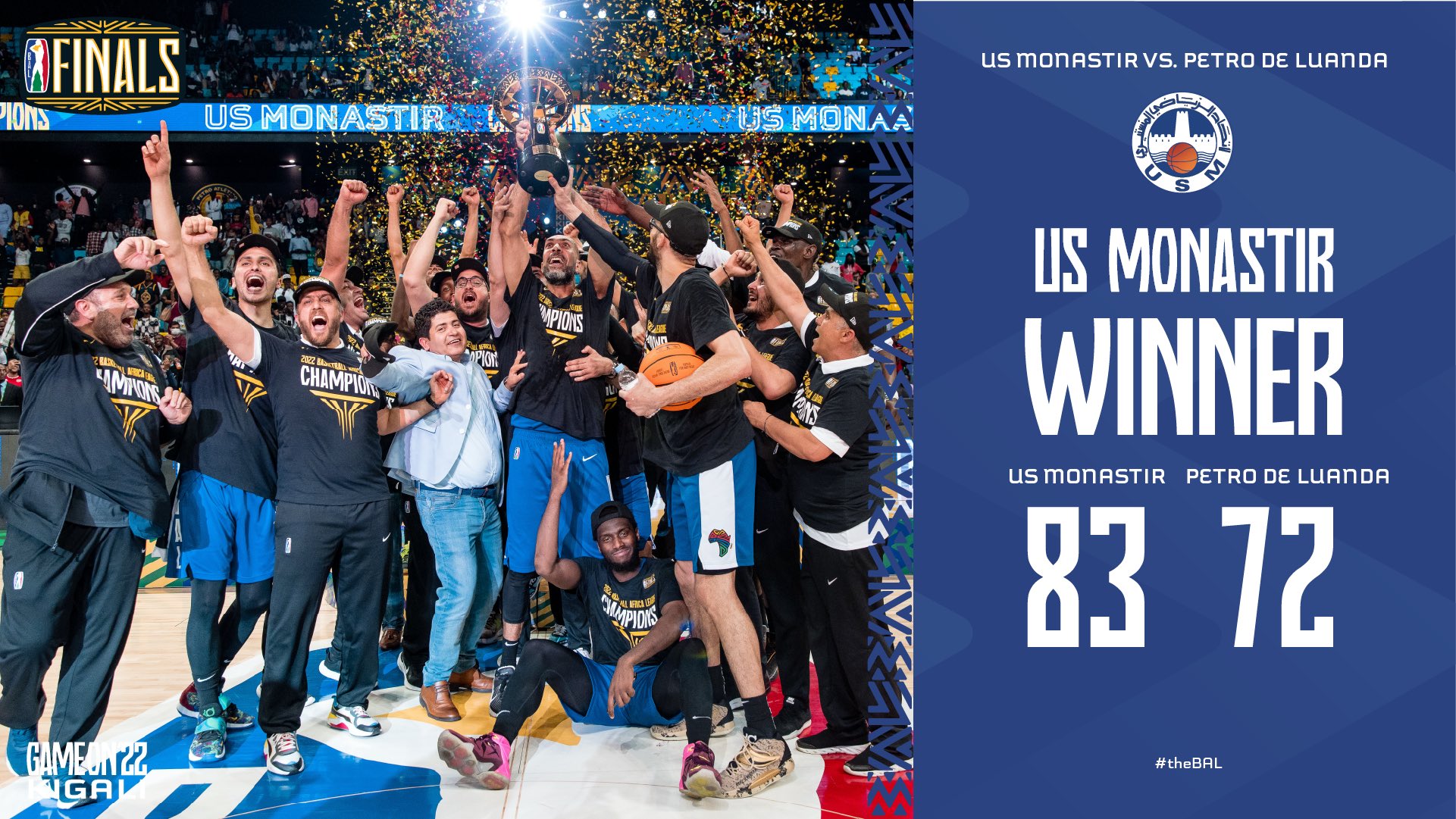 For the first edition of the Basketball Africa League, in 2021, US Monastir was defeated in the final by Zamalek (76-63). Almost a year to the day after this setback, the Tunisian club with the opportunity to take revenge.
This time, US Monastir faced Petro de Luanda, an Angolan club, and we thought that the Tunisians were going to experience the same misadventure. Despite Michael Dixon's big start to the game, he and his teammates missed out on the first period.
Unable to score at 3-pts, the Tunisians concede an 8-0 at the end of the second quarter (40-33 at the break). To make matters worse, their bench is completely dominated and important players (notably Ater Majok, elected defender of the season) are weighed down by faults.
But the players of US Monastir will not let go and thus make doubt those of Petro de Luanda. An award-winning basket from Dixon even gave his side the advantage, while the Angolans multiplied the lost balls and the missed free throws in the last quarter.
US Monastir then goes to victory (83-72) to win the title and Michael Dixon is logically elected MVP with his 21 points and 6 assists.
Champion in 2021 with Zamalek, Souleyman Diabate achieves the double with a different club while US Monastir achieves the treble this season after winning the national titles in Tunisia: the championship and the cup.
Game Recap of the Basketball Africa League 2022 Finals game between @USMonastirBB and @petro_de_luanda #theBAL pic.twitter.com/afPepAsphL

— Basketball Africa League (@theBAL) May 28, 2022