Unexpected turnaround for Gerard Pique at Barcelona
Barça Mercato: Announced on the departure for a few weeks, the future of Gerard Pique is experiencing a new twist in Catalonia.
Barça Mercato: Gerard Pique left to stay in Barcelona
Author of a convincing start to the season, FC Barcelona is in second place in La Liga with 16 points, behind Real Madrid, which has 18. An almost perfect start to the season for Barça without its captain Gerard Pique (35 years). Indisputable holder of the Catalan team for several years, the Spanish international has seen his status called into question this season. He is now relegated to the bench in favor of Jules Kounde and Ronald Araujo. A brutal relegation, difficult to take for this Barcelona legend, to the point where some Spanish media were already announcing a sad loss for Gerard Pique. But the situation should eventually change.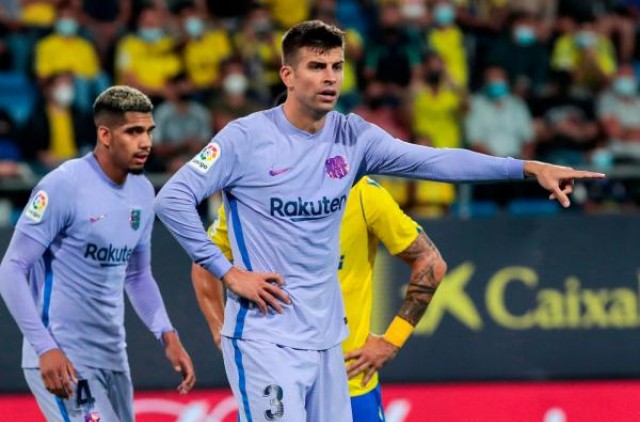 And for good reason, the successive injuries of Jules Koundé and Ronald Araujo have completely revived the case. The two central defenders were injured during this international break, which leaves a gaping hole in the defense of FC Barcelona. The newspaper Sport ensures that Gerard Piqué should take advantage of these absences to return to the starting lineup of FC Barcelona. The Catalan captain should therefore take advantage of the situation to revive himself and disperse doubts about his future.
Barça Mercato: The colossal request for Gerard Piqué
In addition, the Spanish press published some details of the contract of Gerard Pique at Barça and they are surprising. According El Mundo, the Spanish defender had agreed with the former management of FC Barcelona on the terms of a huge contract. He would have signed in 2019 a five-year lease at Barça, with an annual salary of 28.4 million euros. Which made him the highest paid central defender on the planet at that time. He thus surpassed his compatriot Sergio Ramos, who received around 12.5 million euros from Real Madrid. But the former Manchester United player agreed to lower his salary during the health pandemic. He would now receive around 15 million euros at Barca.