Two very important events already revealed for Rudy Gobert!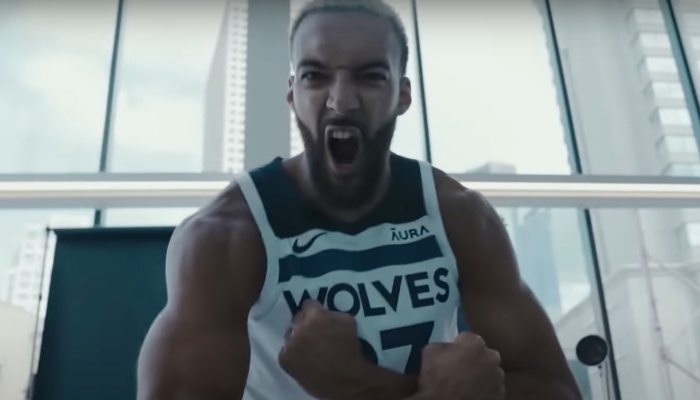 Minnesota Timberwolves (DR)
Currently with the France team, Rudy Gobert is preparing for the Euro, which will begin next September. A very important moment for the pivot, who will find his teammates at Wolves afterwards. He has just learned the date of two important events for next season, which he can circle in red on his calendar.
While he must make the French team happy in the coming weeks, Rudy Gobert will not have much rest after that. He will have to join Wolves to meet his new teammates there, in order to best prepare for the new and important season. Indeed, and given the consideration released by Minnesota to recover the French, the leaders will expect results, and very quickly. There won't really be room for error.
Fortunately, the players are confident, and we imagine that this is the case with Rudy. It will take time to adapt to this new team, including this association with Karl-Anthony Towns. Lots of talent in this franchise, but if the deal isn't on the court, this roster won't achieve anything. The fans are in any case impatient, especially since the first meetings will be entertaining.
Rudy Gobert already fixed on his reunion!
As always, we want to know when a player will cross paths with his former team. Even if some don't want to admit it, there is a desire to shine, even to take « revenge », to show the leaders that they made a big mistake. Perhaps Rudy will adopt such a mentality on October 21 and December 9 this year, since those are the dates Wolves will cross paths with the Jazz.
Minnesota Timberwolves star Rudy Gobert will face the Utah Jazz for the first time on Oct. 21 in Minnesota and will return to Utah for the first time as an opponent on Dec. 9, league sources tell @YahooSports.

— Chris Haynes (@ChrisBHaynes) August 16, 2022
Wolves star Rudy Gobert will face the Jazz for the first time on October 21 and will return to Utah for the first time as an opponent on December 9.
No need to wait very long for Rudy, who will face Donovan Mitchell and his former partners a few days after the resumption. He will then have to wait a month and a half to return to his old home, where he hopes to receive a warm welcome. Finally, this is not yet done for some Internet users:
Rudy on Dec 9 pic.twitter.com/5gLQxsQf2c

— ꓘD⁶⁹ (@khaldoggo69) August 16, 2022
Rudy on December 9
If Rudy Gobert wanted to get the better of his former teammates, he won't have to wait very long. The Wolves will quickly cross paths with Jazz, which promises some great confrontations, at least in terms of drama. Let's hope the Frenchman shines in these games.