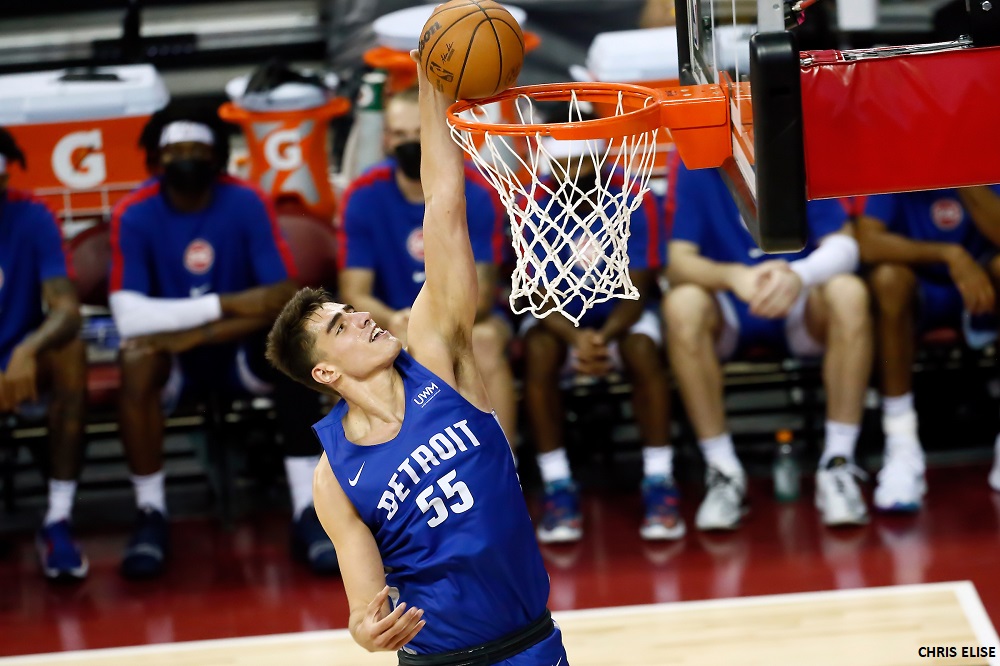 A month before the start of training camps, Wolves are fine-tuning their squad with two signings, probably invitations to training camp.
First there is Luke Garza, a former NCAA star, selected in the second round by the Pistons in 2021. As we feared, his lack of speed and mobility complicated his first season in the NBA, and he will try to relaunch in Minnesota. There is a small place to take behind Karl-Anthony Towns and Rudy Gobert.
The second shone at the end of the season, and it was CJ Elleby, who started 28 of Portland's last 30 games: Released from Washington State in 2020, then drafted in the second round, he was 8 points and 5 rebounds from average after the All-Star Game.
2022 WOLVES INTERSEASON
Extensions : Karl-Anthony Towns, Jaylen Nowell, Naz Reid
Arrivals : Kyle Anderson (Grizzlies), Rudy Gobert (Jazz), Bryn Forbes and Austin Rivers (Nuggets), Wendell Moore Jr (Draft)
Departures : Walker Kessler, Malik Beasley, Patrick Beverley, Walker Kessler, Leandro Bolmaro and Jarred Vanderbilt (Jazz), Josh Okogie (Suns)