Two new invitations to the 24 Hours of Le Mans awarded
There was little suspense for the first (Jim Trueman Award) as Ben Keating was sure to win. All he had to do was take the start at Petit Le Mans. In the end, he finished 2nd in the LMP2 category at the end of the race with his Oreca 07 # 52 PR1 Mathiasen Motorsports. With his teammate Mikkel Jensen, he also won the IMSA LMP2 championship and even the Michelin Endurance Cup.
While he has been attending IMSA for 11 years, he had never won a title before. The icing on the cake therefore, he wins the Jim Trueman Award which gives him an invitation to the next 24 Hours of Le Mans in the LMP2 category. We know that the American driver will not validate his ticket for Sarthe because he has already resigned within TF Sport to compete in a new WEC season on the Aston Martin Vantage of the British team. Ben Keating will therefore be at the start of the 24 Hours of Le Mans but in the GTE Am category!
For the Bob Akin Award, two drivers were still in contention before Petit Le Mans: Rob Ferriol (Porsche 911 GT3 # 88 Team Hardpoint) and John Potter (Acura NSX GT3 # 44 Magnus with Archangel). The title went to the first named who has a final 110 points lead in the championship despite an 8th place last night with Katherine Legge and Andrew Davis. We know less about Rob Ferriol. He finished second in the Porsche GT3 Cup Challenge USA in 2018 and 2019 before stepping up a notch. This was his 2nd season in IMSA this year. It is not yet known whether he will be on the starting grid at the 24 Hours of Le Mans in the GTE Am category.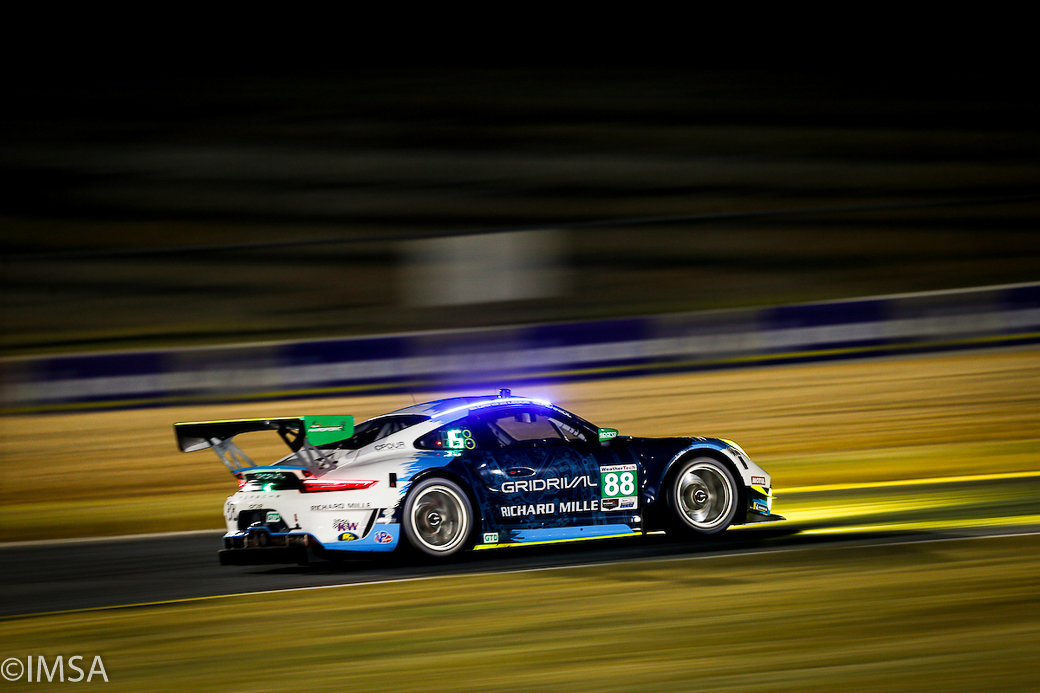 These two invitations come in addition to those already distributed for two months at the end of the 24 Hours of Le Mans and the ELMS. Others will fall with the Asian Le Mans Series in February …
The other invitations to the 24 Hours of Le Mans already given
LMP2
Team WRT: 2
United Autosport: 1
DKR Engineering: 1
GTE:
AF Corsica: 1
Iron Lynx: 2
Spirit of Race: 1
We know that next year, the two IMSA awards will change names: Trueman Bronze Cup for LMP2 and the Akin Bronze Cup for GT Daytona. Bronze drivers will also have extra time on the track and will be on the podium in each heat.
In addition to these two automatic invitations, a third invitation will be awarded to the 2022 LMP3 champion as part of the partnership between IMSA and ACO which was recently renewed for ten years. It is also understood that the third automatic invitation will go to an LMDh team from the 2023 season.