Two English heavyweights ready to bypass Lyon!
OL Mercato: Disappointed by the results of the season, Lyons wants to repatriate a world champion who is also followed by two big English clubs.
OL Mercato: The return of a former Lyonnais is complicated
L'Olympique Lyonnais will be one of the clubs to follow during the summer transfer window. After a disappointing season, the Gones will have to strengthen to catch up on the leading teams. With this in mind, OL has undertaken to repatriate Corentin Tolisso who has just announced his free departure from Bayern Munich. However, the French world champion is very courted, in particular by two big English clubs. According to Turkish insider Ekrem Konur, Manchester United and Arsenal would also like to welcome him.
Two strong opponents for OL who will have to find the right arguments to convince Corentin Tolisso to return five years after his departure. The French international could find his two friends, Alexandre Lacazette and Samuel Umtiti who are also in negotiations with Jean-Michel Aulas. One thing is certain, OL are rediscovering their ambition.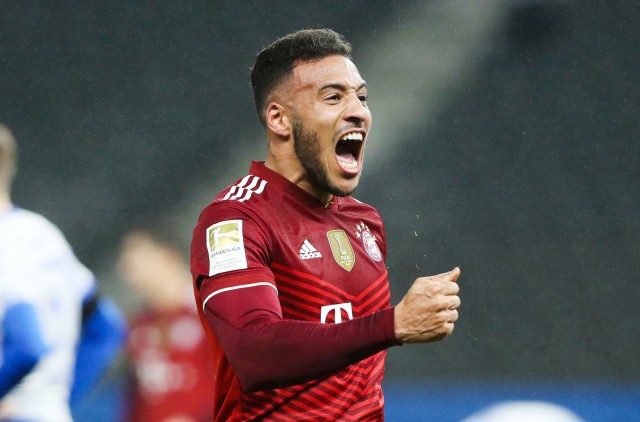 OL Mercato: Greater Lyon soon to be back?
Jean-Michel Aulas wants to bring his club back to the top of French football. At the beginning of the 2000s, the Lyonnais dominated in France without sharing and had won 7 titles of champion of France in a row. The situation has changed a lot, and for two years, theOlympique Lyonnais no longer manages to finish on the podium. This year, Les Gones finished 8th and will not play in the European Cup next season.
To stop this negative spiral, the president of OL has decided to invest and be active during the next transfer window. The Lyon leaders want to repeat the strategy that made them successful in the past. That is to say to recruit the best players in the French championship and to bet on the training center. Olympique Lyonnais has positioned itself in particular Jonathan Clauss and Johann Lepenant. At the same time, Jean-Michel Aulas is negotiating with former Lyonnais to bring them back to the fold. Next season, OL want to be on the Ligue 1 podium again and win a title.