Towards a return of high school students to the NBA and a more severe « luxury tax »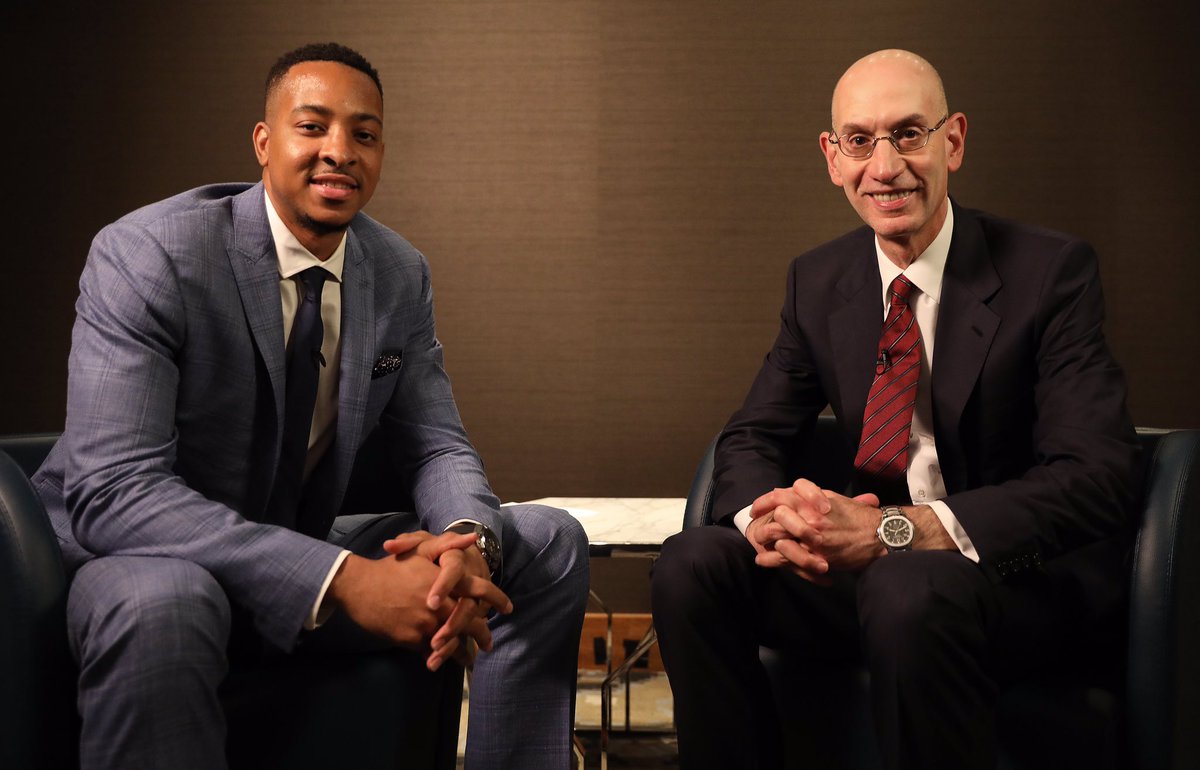 With a year in advance, it is on December 15 that the NBA and the players' union will have the opportunity to « break » the contract of the current collective agreement and thus renegotiate the important points. The atmosphere is cordial between the NBA, the owners and the players, and we should not experience a new "lockout". This does not mean, however, that the discussions will not be difficult, and the various parties have planned to meet again this week.
According to The Athletic, on the player side, we would like the NBA to set up a system of participation (savings) for retired players. Six years ago, discussions led to the establishment of health insurance for players after their NBA career, and the social protection of former NBA players is an essential subject for the union.
Still on the side of player health, the NBA and the union plan to treat mental illness and psychological issues on the same level as a physical injury. This means that a player can ask for a second opinion and be followed by a specialist. Among the players who have suffered from mental problems, The Athletic cites the examples of DeMar DeRozan, Kevin Love and Ben Simmons.
Another topic of discussion: the age of registration for the Draft and therefore entry into the NBA. Fixed at 19 years since 2005, this minimum age could go back to 18 years. Which would mean that the best high school students can be drafted. Both the NBA and the players are in favor of it, and it could be put in place as early as the 2024 Draft.
On the financial side, owners want the NBA to set up a " luxury tax  » more severe. According to leaders, this will be the hottest subject of the upcoming negotiations. Deterrent for many owners, it does not frighten certain franchises like the Warriors, the Lakers or the Celtics.
– luxury tax : in the NBA, the salary cap is not strict, and the NBA authorizes the richest franchises to exceed the threshold set with a tolerance margin of approximately 20%. In this case, next year, the franchises would normally have been able to spend up to $136 million. Then, for every dollar spent above this cap, franchises must pay the "luxury tax" to the NBA. A kind of tax that can be very expensive, and candidates for the title usually pay tens of millions of dollars each year. A sum then paid back to the franchises, good students, who did not pay the "luxury tax".