"To annoy Jordan, I told him that he was less strong than Kobe"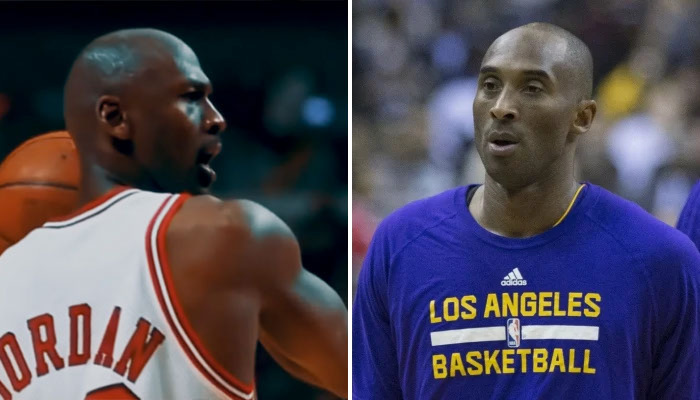 NBA (DR) / Keith Allison (CC)
Michael Jordan was a fierce competitor on the court, and it didn't take much for him to decide to destroy everything. One of his former teammates revealed that to annoy him at the end of his career, he used Kobe Bryant! Holy technique…
It's hard to find a winning mentality superior to that of Michael Jordan, throughout the history of the league. The Bulls guard was renowned for his warrior attitude, doing absolutely everything in his power to secure victory. Whether it was dominating in the game or getting into the heads of his opponents, the Brooklyn native was an expert at it. Complicated to play well when you were being trash-talker by him…
However, it also happened that His Airness was provoked by his peers, and he then tended to react quickly. Teammate of the six-time champion in 1995-96, John Salley remained in contact with him thereafter. However, as he recently explained in an interview, he could never help but chamber the Hall of Famer whenever he had the opportunity. For this, he compared him in particular to a young shoot who was starting to make noise in the league:
John Salley reveals his technique to annoy Michael Jordan
Michael and I have always had a great relationship. But I always said, « Dude, Kobe Bryant or Michael Jordan… I choose Kobe Bryant. He would put 70 points on your head". Just because I was talking to the greatest player in history. I said to him "He knows how to use his left hand better than you, his jumshot is better than yours"… Just to annoy him, and it worked.
Decidedly, the former Piston was not afraid of anything. At the same time, difficult not to irritate MJ by evoking the case of the Laker as the two men are alike in all respects. Same position, same style of play, same athletic qualities: in other words, we had there the designated successor of No. 23 and he necessarily did not appreciate the remarks at the time. Enough to give rise to fierce clashes between them when they crossed paths on the floors:
Kobe Bryant and Michael Jordan became great friends afterwards, but don't count on His Airness to say the Mamba was better than him. His kindness has limits after all! Especially if John Salley kept provoking him.