Tim Hardaway, a Chicago « Warrior » to the Hall of Fame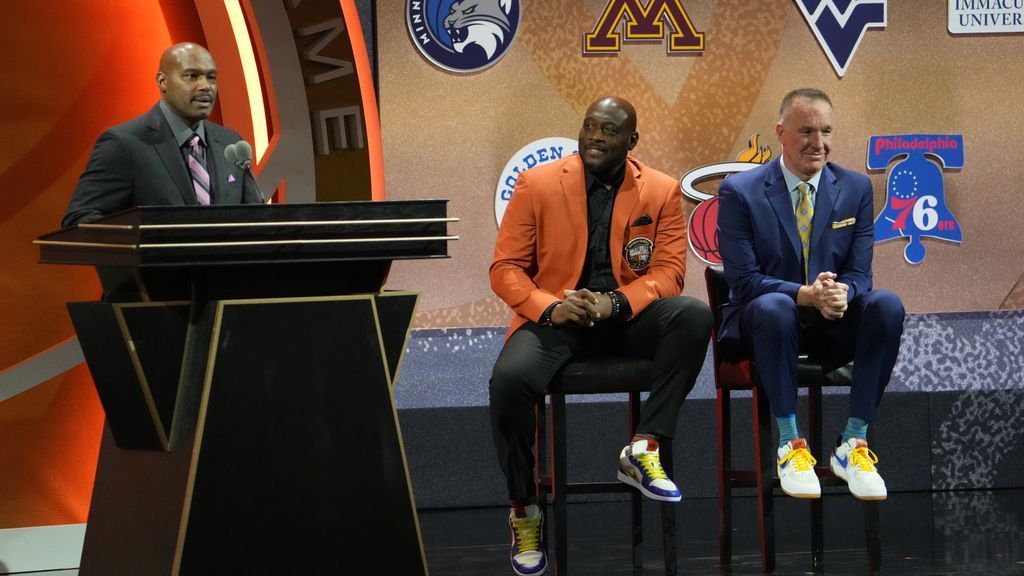 » A kid from east Chicago came all the way to Springfield, Massachusetts. Unbelievable ", he began with a big smile. Tim Hardaway couldn't start his Hall of Fame induction speech other than by talking about his roots.
The same roots that led him to retain some major basketball figures from his hometown, Isiah Thomas or Yolanda Griffith, as stage companions. The former leader began his wave of thanks by turning to these two, who should have been accompanied by the ultimately absent Nate Archibald.
Then he turned to two former show mates with the Warriors, Chris Mullin and Mitch Richmond. "RunTMC. Legendary, baby. We were legendary. When I came to the NBA, these two guys taught me everything, how to be a pro, how to take care of myself, and they were like, 'Tim, how far do you really want to go?' Mully and Rock made me who I am today. And Run TMC, we were ahead of our time. Chris, Mitch, you will always be family to me. We did everything together in the Warriors days. I cherish those years. I treasure our friendship. »
Same enthusiasm when discussing, among his many career coaches, his first, Don Nelson. » He lied to all the teams and said my knees were screwed up so I went down to the Warriors with the 14th pick and he drafted me. Nice job Nellie! »he laughed in reference to this 1989 Draft before which the scouts of the time had not really shone with their flair (Shawn Kemp 17th, Vlade Divac 26th…).
The five-time All-Star also had word for his second main NBA club, the Heat. » Thanks to Micky Arison (the owner), the Heat organization, Pat Riley, for trusting me to take the team to the next level when everyone thought I was finished ", Formulated the Hall of Famer, citing his former Florida teammates Alonzo Mourning and Keith Askins. With them, he had six playoff campaigns, against only two with the Warriors.
Tim Hardaway also had words for his wife, two daughters and son, the Mavs player. « Tim Jr, you followed in the family footsteps and kept the basketball legacy alive. I introduced you to the game you love and we're so proud of you. We're so happy to watch you play and see you get high. Keep working well. »