This Porsche 911 Turbo S tribute to Pedro Rodriguez up for auction
To celebrate the 50th anniversary of the passing of Pedro Rodriguez, Mexico's iconic racing driver and an important member of Porsche racing history, the firm has created a unique car to honor his memory.
This 911 Turbo S was commissioned by Porsche Mexico and Porsche Latin America and is painted in Gulf Blue with an orange stripe, a reference to the Gulf 917 KH livery that Rodriguez drove at the 1970 and 1971 World Brand Championships (now known under the name of the World Endurance Championship – FIA WEC).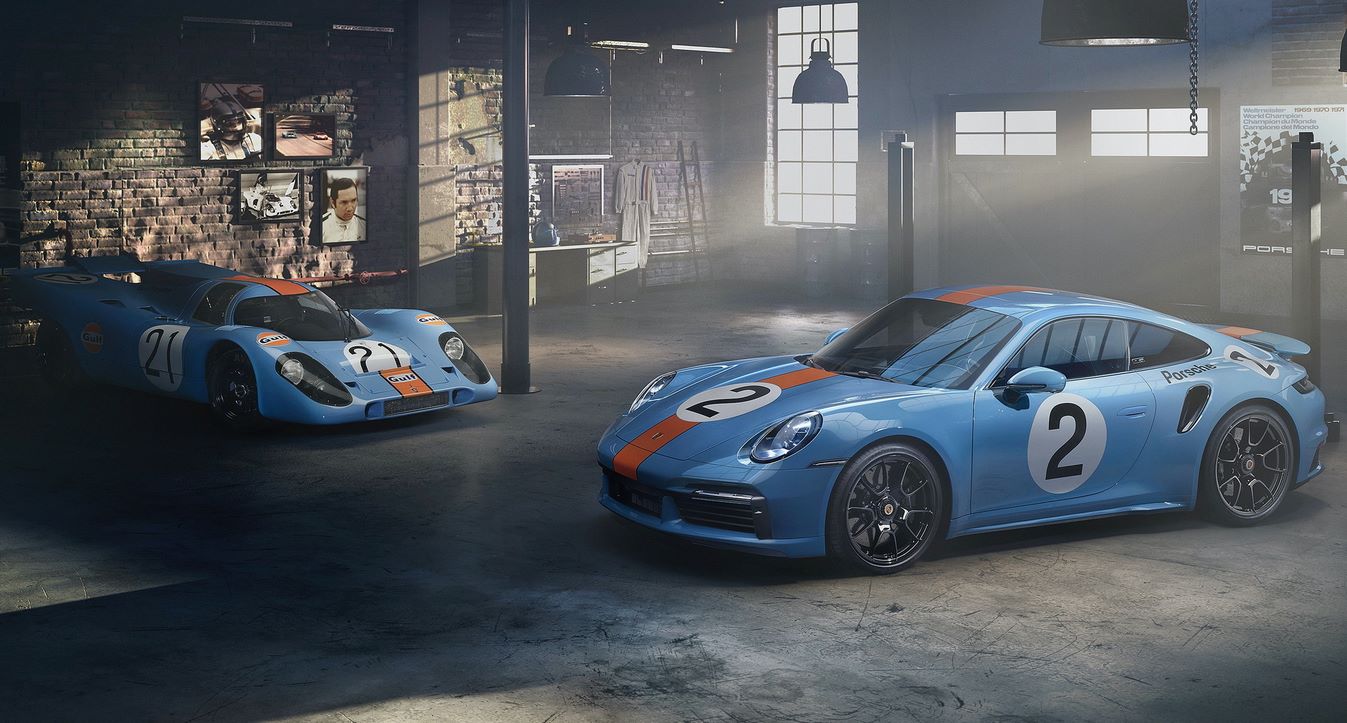 A Porsche tribute to Rodriguez at auction
The wheels are painted gloss black and feature an aluminum center nut, while the doors feature a black number 2 in a white circle. The names of the eight races won by Rodriguez in the car are engraved under the rear spoiler. On one of the uprights is a plaque bearing the silhouette of the Porsche 917 KH in the colors of the Mexican flag as well as the driver's signature.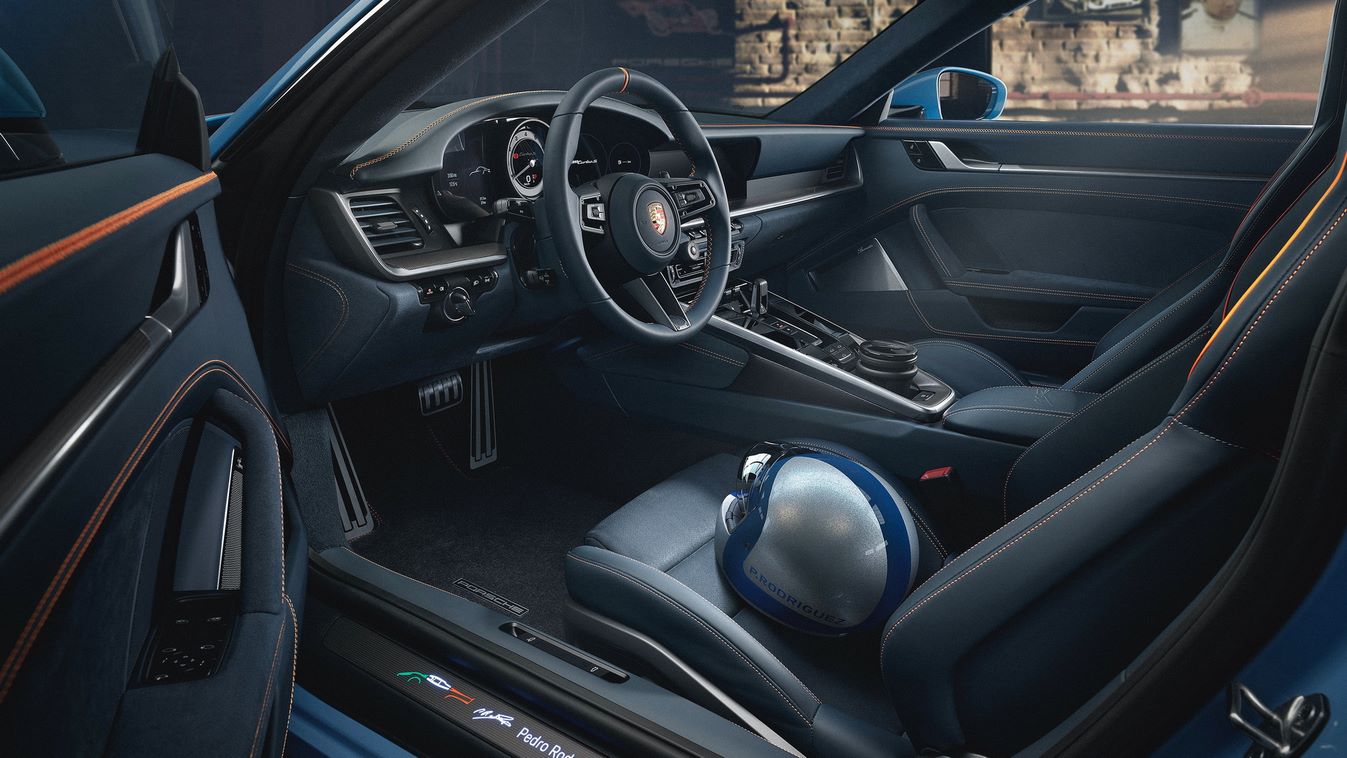 The same pattern follows inside, in the carbon moldings on the lower door frames, as well as the headrests that showcase the silhouette of the 917. The center armrest and carbon fiber dashboard carry the signature of Pedro Rodriguez, while the seats are finished in graphite blue with orange stitching.
To complete the design, the key to the 911 also features the pilot's signature and is finished in Gulf Blue. Finally, the person who wins this car at auction will also receive a bespoke luggage set that is finished in graphite blue with orange stitching.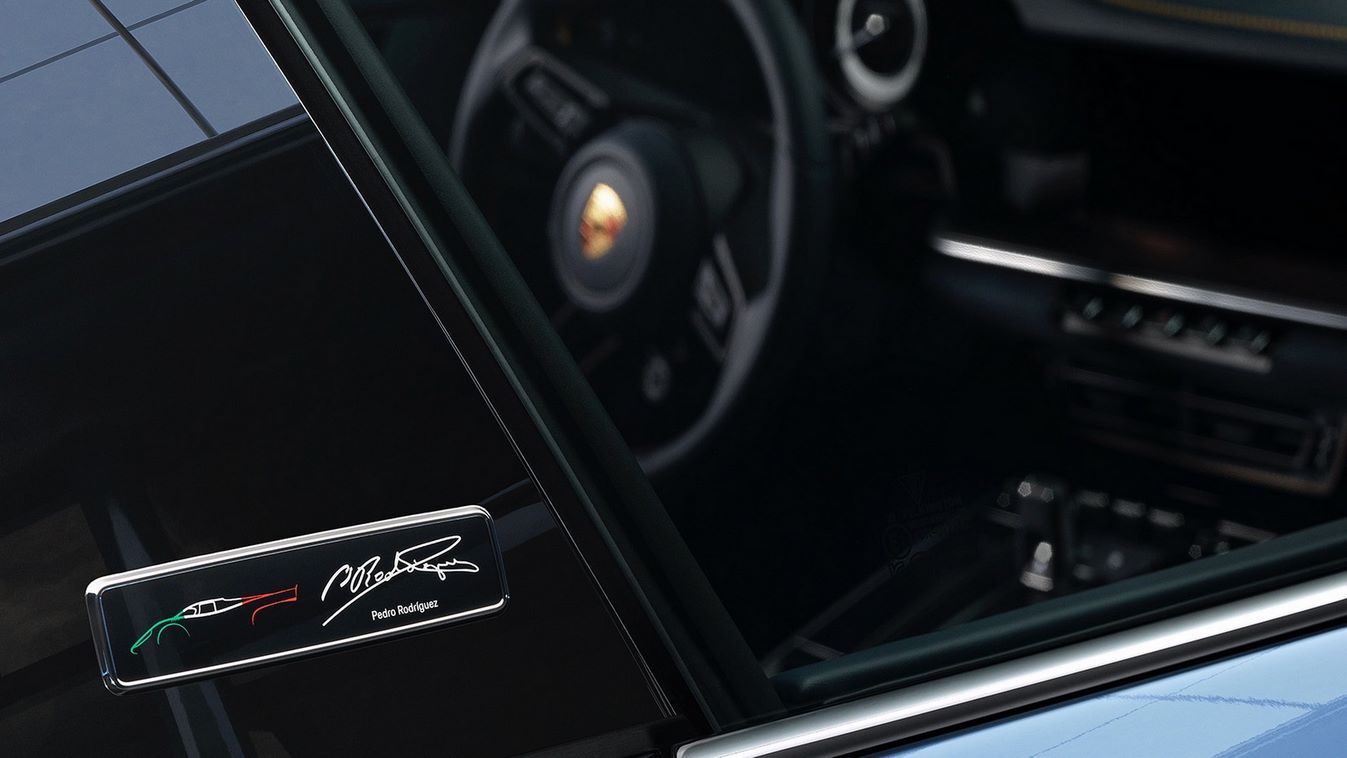 "This car has unique elements that no other car in the world could have," said Camilo San Martin, director of Porsche Mexico. « This configuration, with these specific details and equipment, has been locked in the Porsche configurator, as well as in the production system, so this car is literally irreplaceable. »
Rodriguez lost his life in July 1971 on the Norisring street circuit in Nuremberg, but he cemented his legend by winning a Formula 1 Grand Prix, the 24 Hours of Le Mans and the 24 Hours of Daytona on four occasions.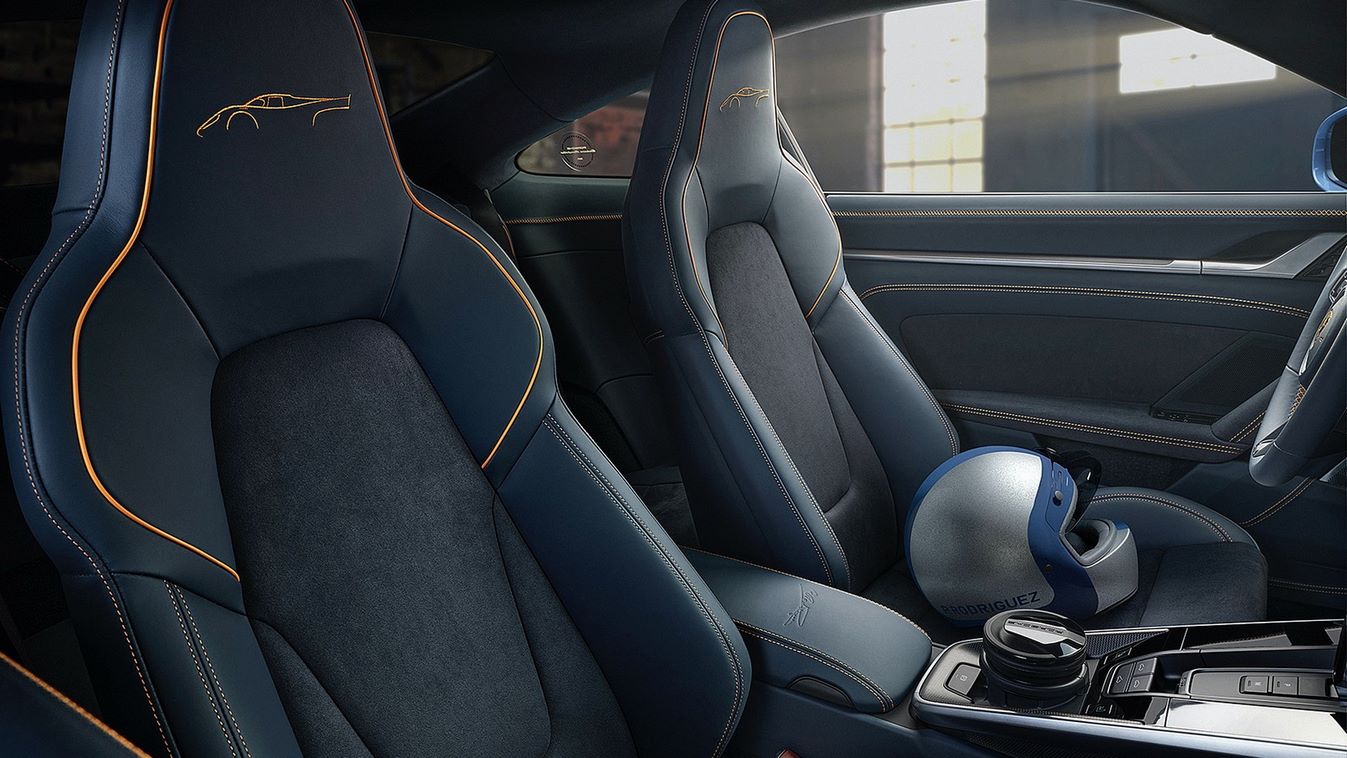 "Pedro Rodríguez continues to be the Latin American driver who gave Porsche the most triumph and joy," said George Wills, president and CEO of Porsche Latin America. « With this unique car in the world, we want to pay tribute to a unique and irreplaceable driver, an idol of the past and a legend of today. »
The unique 911 Turbo S designed to celebrate Rodriguez's life and victories is expected to be auctioned later this year, with the proceeds going to various charitable causes.