The Weeknd sends a message to LeBron, he answers!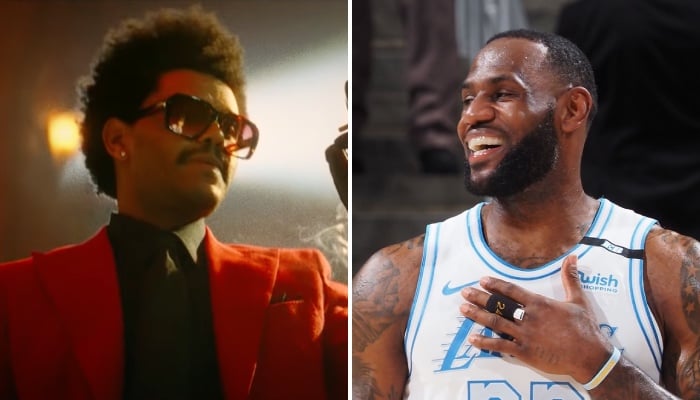 YouTube (DR) / Ron Hoskins
Last headliner of the Superbowl halftime, The Weeknd has seen its rating soar in recent months. The American artist therefore allowed himself to speak directly to LeBron James on Instagram, to which the King obviously reacted!
Decidedly, the absence of lights around him seems to miss him. In the spotlight since joining the league, Lebron james could have taken advantage of his hasty elimination in the playoffs to move away from view. On the contrary, he has never shown himself to be so present in the media sphere as in recent times, in particular because of a project which is particularly close to his heart.
Because when he doesn't the buzz on the edge of the floor of the Phoenix Suns Arena, the King is busy promoting his film Space Jam: A New Legacy. The fruit of several years of work, this feature film in which he was fully involved has recently made its arrival in American cinemas. His reception across the Atlantic is not, however, what the Lakers leader expected.
Indeed, the new opus of the cult cinematography saga undergoes a real relentlessness on the part of the critics for a few days. What greatly compromises the plans of LBJ. Fortunately, the latter can rely on the invaluable help of celebrities to encourage the general public to discover the work. The famous artist The Weeknd, for example, joined the party on Instagram, receiving a warm response from the Chosen One.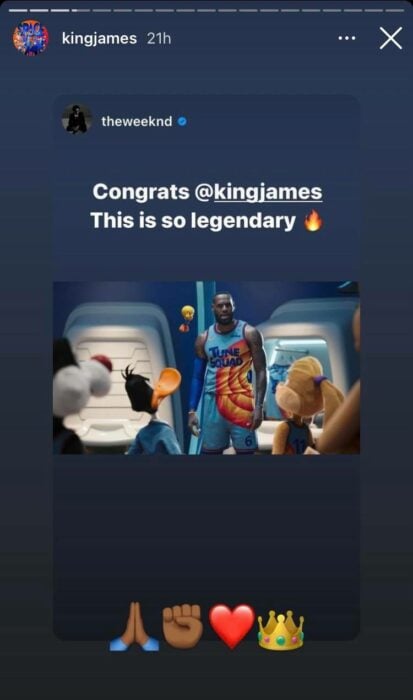 The Weeknd: Congratulations @KingJames, it's so legendary 🔥
LeBron James: 🙏🏾✊🏾❤️👑
Due to his immense notoriety, the world pop superstar should influence many fans to pay their ticket to see the blockbuster. LeBron will then be able to continue to send detractors back to the ropes, based on the staggering entry figures of the film's launch. The connection between the two men was not necessarily expected, but may well work out very well!
While waiting to begin their world tour, The Weeknd took the time to watch Space Jam: New Era, and obviously enjoyed it. LeBron James could only rejoice at such a promotion.