The Warriors will do everything to keep Draymond Green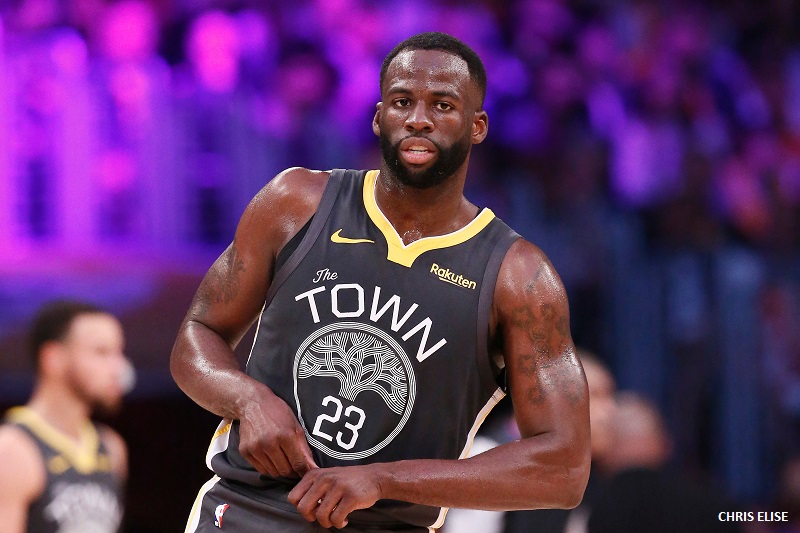 The summer of 2023 could become very, very financially perilous for the Warriors. The defending champions' finances are already in the red, but it is possible that at the end of the next season, if they are not extended before, Jordan Poole, Andrew Wiggins and Draymond Green be free.
To keep this trio, it will obviously be necessary to take out the checkbook and spend a lot more, but is it really feasible? The owner of the franchise recently said that there were limits to paying hundreds of millions of dollars in « luxury tax » each year…
Therefore, do the Warriors plan to lose their interior, which arrived in Golden State in 2012?
» No no « answers Bob Myers, the GM of the franchise, for The Athletic. "Clearly, unequivocally, he is not a player we want to see go. If we look at his importance in the franchise, what he has accomplished, it is obvious that we will do everything to keep him with us. I can't say he won't be here anymore, those words can't come out of my mouth. »
The immediate future of Draymond Green is the 2022/23 financial year to play with the Warriors, to defend the title won in June, before making a decision during the next off-season.
His 2023/24 season is optional ($27.5m) and he will decide whether or not to use it. If he does, then he will stay one more season and will not be free until 2024. Otherwise, it will be in the summer of 2023, with the risk of seeing him leave California. There are still a few months, at least, before the deadline.
"We discuss it with him and with his agents, as for Wiggins and Poole"assures Bob Myers. "But we don't take this kind of decision definitively: he stays, not the other. We don't do that. Because we don't make these decisions today. All options are on the table. »
Draymond Green
Percentage
Bounces
Season
Crew
GM
Minimum
Shots
3 points
LF
Off
Def
Early
pd
party
Int
bp
CT
Points
2012-13
GOS
79
13
32.7
20.9
81.8
0.7
2.6
3.3
0.7
2.0
0.5
0.7
0.3
2.9
2013-14
GOS
82
22
40.7
33.3
66.7
1.1
3.9
5.0
1.9
2.8
1.2
1.1
0.9
6.2
2014-15
GOS
79
32
44.3
33.7
66.0
1.4
6.8
8.2
3.7
3.2
1.6
1.7
1.3
11.7
2015-16
GOS
81
35
49.0
38.8
69.6
1.7
7.8
9.5
7.4
3.0
1.5
3.2
1.4
14.0
2016-17
GOS
76
33
41.8
30.8
70.9
1.3
6.6
7.9
7.0
2.9
2.0
2.4
1.4
10.2
2017-18
GOS
70
33
45.4
30.1
77.5
1.1
6.6
7.6
7.3
2.6
1.4
2.9
1.3
11.0
2018-19
GOS
66
31
44.5
28.5
69.2
0.9
6.4
7.3
6.9
3.0
1.4
2.6
1.1
7.4
2019-20
GOS
43
28
38.9
27.9
75.9
0.5
5.7
6.2
6.2
2.6
1.4
2.3
0.8
8.0
2020-21
GOS
63
32
44.7
27.0
79.5
0.9
6.3
7.1
8.9
3.1
1.7
3.0
0.8
7.1
2021-22
GOS
46
29
52.5
29.6
65.9
1.0
6.3
7.3
7.0
3.0
1.3
3.0
1.1
7.5
Total
685
29
44.1
31.5
71.2
1.1
5.8
6.9
5.5
2.8
1.4
2.2
1.0
8.7