The viral photo where Victor Wembanyama (2m21) makes Damso look like a minus!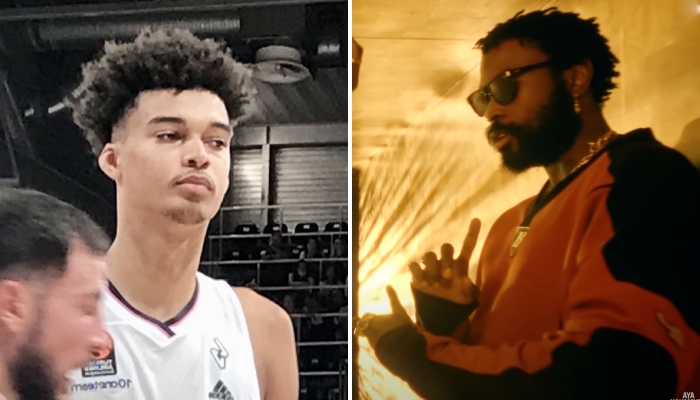 Fraille (DR) / Aya Nakamura (DR)
Victor Wembanyama is today a true star, which allows him to meet beautiful people in the capital. For example, he was with Damso on Monday, and the two immortalized the moment with a photo that was not necessarily very flattering for the Belgian!
Victor Wembanyama has not yet arrived in the NBA, he is already a big star, and not necessarily only by size. It's only pre-season, but he's already proving to all observers that his choice to leave ASVEL, where he could have played in the EuroLeague, to join the Metropolitans 92 was the right one. His averages are absolutely mind-blowing. on the preparation matches.
And that's not all, since the day after the defeat of the French team in the EuroBasket final, his name was immediately mentioned by the president of the federationin the same way as that of Joel Embiid, yet a regular candidate for the title of MVP. At 18, he is already seen as a potential savior for the national team, which is to say the expectation that surrounds him.
Victor Wembanyama with Damso in a luxury hotel!
But the life of a young star is not only a continuous presence in the media, it is also encounters and privileges, especially in the Paris region. Invited to the Royal Monceau on Monday, one of the most prestigious hotels in the capital, the pivot of the Metropolitans was able to meet Damso, with whom he hastened to take a photo. As always, the size difference is shocking.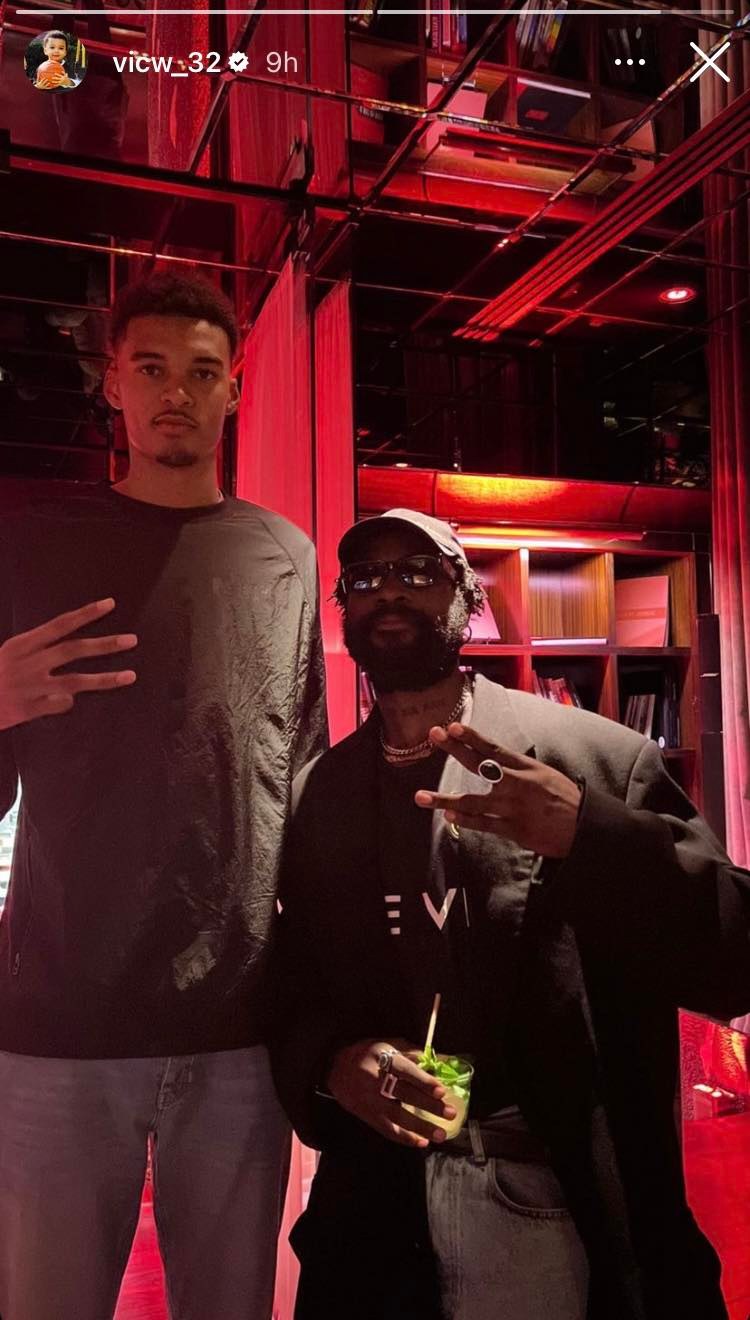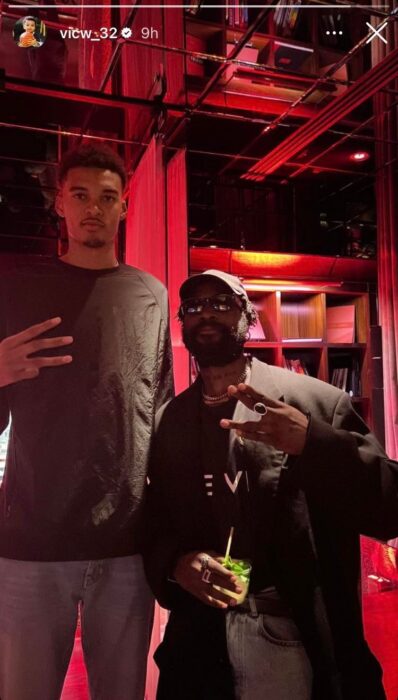 Victor Wembanyama begins to weigh, the proof with the people he now meets regularly. What is incredible is that the Belgian rapper is huge, he measures 1m92 according to several more or less reliable sites, and yet he looks tiny compared to the 2m21 of the future n°1 of the Draft. One thing is certain, the star life pleases the pivot, let's just hope he keeps his feet on the ground.
Victor Wembanyama is starting to become a real personality in France, he is invited to ever more prestigious establishments, and he meets ever more important stars. And this is only the beginning of his career, he could be even more publicized across the Atlantic.