The Toronto Maple Leafs, potential NHL title contenders?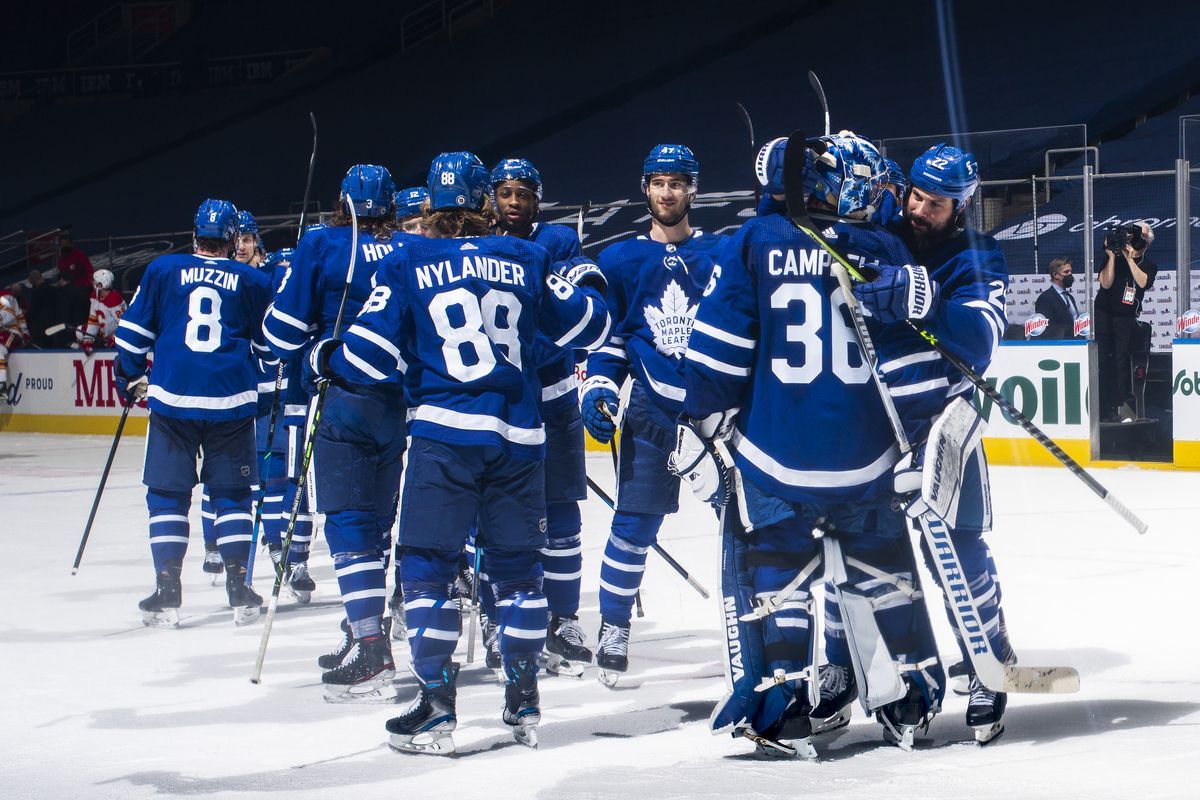 Defeated last night by the Montreal Canadiens (4-2) after nine wins in ten games, the Toronto Maple Leafs are in impressive form.
Leaders of the North Division
With a record of 28 wins, 11 losses, and 3 losses after overtime, Toronto is a solid leader in the North Division. Only the Colorado Avalanche has a better NHL record (29-9-4). After a very convincing start to the season, the Torontonians stalled in early March with six losses in seven games. Since then, the men of Sheldon Keefe have resumed their march forward, carried in particular by the duo Auston Matthews – Mitchell Marner. The former is currently the league's top scorer with 32 goals. The second is third best passer with 39 assists. In the points classification (cumulative goals and assists), the two offensives are 4th and 5th. Saturday night in the victory over the Senators (6-5), Matthews signed the third hat-trick of his career when Marner delivered three assists and scored a goal.
Playoffs goal
In a very good position to participate in the playoffs again this season, Toronto seems to be ready to break the curse. Since 2004, the Canadian franchise has not won any rounds in the finals. Managing Director Kyle Dubas is doing everything possible to achieve his objectives, particularly in terms of trades. Toronto has been very active in attracting mostly players from the defensive sector, which they lacked. Jack Campbell arrived from the Los Angeles Kings as a "goalie". On Saturday night against the Senators, he made NHL history by becoming the first goalie with a win in each of his first eleven appearances. Another reinforcement of choice is experienced winger Nicholas Foligno from Columbus. Versatile and solid defensively, he will perfectly complement the Matthews – Marner duo. Other players have arrived to join the rotation such as Riley Nash (center), David Rittich (goalie) or Ben Hutton (defense).
GM Kyle Dubas seems to have found the pieces that can finally allow his team to achieve success in the playoffs 👇https://t.co/kI935sG30b

– LNH (@LNH_FR) April 12, 2021
In pursuit of the Stanley Cup since 1967, the Maple Leafs can believe in it again this year. After a period of lively trade, the Toronto franchise finally seems armed to perform in the playoffs. Next game tonight against the Calgary Flames, 5th in the North Division.
Image credits in one: Mark Blinch / NHLI via Getty Images