The Top 50 highest paid players for the 2022/23 season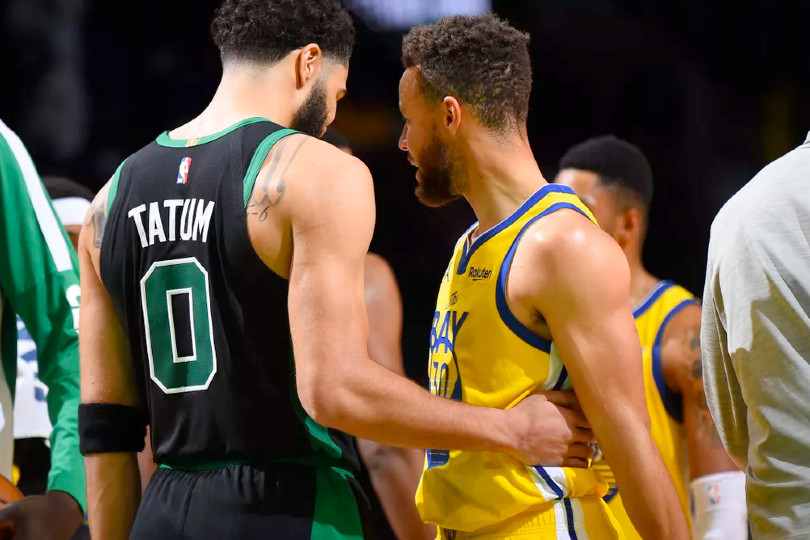 It's summer and HoopsRumors has therefore delved into the accounting books of the various NBA franchises.
The opportunity to draw up the Top 50 players who will be the best paid next season. Stephen Curry is in the lead, while Golden State places three other players (Klay Thompson, Andrew Wiggins, Draymond Green).
The Lakers only place three, but they are all in the Top 12.
Only one Frenchman in the ranking, and it is obviously Rudy Gobert, in 11th place, just ahead of Anthony Davis.
Note that HoopsRumors does not include John Wall in this Top 50, even if he activated his « player option » ($47,366,760) because he was cut and his salary will be stretched and he will therefore be paid over three year. This means that he will really receive « only » 20 million dollars during the next campaign.
1. Stephen Curry (Warriors): $48,070,014
2. Russell Westbrook (Lakers): $47,063,478
3. LeBron James (Lakers): $44,474,988
4. Kevin Durant (Nets): $44,119,845
($42,969,845 base salary, plus $1,150,000 in likely bonuses)
5. Bradley Beal (Wizards): $43,279,250
6. Giannis Antetokounmpo (Bucks): $42,492,492***
Kawhi Leonard (Clippers): $42,492,492***
Paul George (Clippers): $42,492,492
Damian Lillard (Blazers): $42,492,492
10. Klay Thompson (Warriors): $40,600,080***
11. Rudy Gobert (Timberwolves): $38,172,414
12. Anthony Davis (Lakers): $37,980,720***
13. Khris Middleton (Bucks): $37,948,276
14. Jimmy Butler (Heat): $37,653,300***
15. Tobias Harris (Sixers): $37,633,050*
16. Luka Doncic (Mavericks): $37,096,500
Zach LaVine (Bulls): $37,096,500
Trae Young (Hawks): $37,096,500
19. Kyrie Irving (Nets): $36,934,550***
($36,503,300 in base salary, plus $431,250 in probable bonuses and $718,750 in unlikely bonuses)
20. Pascal Siakam (Raptors): $35,448,672
Ben Simmons (Nets): $35,448,672
22. Karl-Anthony Towns (Timberwolves): $33,833,400 ***
Devin Booker (Suns): $33,833,400
Kristaps Porzingis (Wizards): $33,833,400
25. Jrue Holiday (Bucks): $33,665,040
($32,544,000 in base salary, plus $1,121,040 in probable bonuses and $4,752,000 in unlikely bonuses)
26. Joel Embiid (Sixers): $33,616,770
Andrew Wiggins (Warriors): $33,616,770
28. CJ McCollum (Pelicans): $33,333,333
29. Nikola Jokic (Nuggets): $33,047,803
($32,478,837 in base salary, plus $568,966 in probable bonuses and $568,966 in unlikely bonuses)
30. James Harden (Sixers): $33,000,000 ***
31. Brandon Ingram (Pelicans): $31,650,600
Jamal Murray (Nuggets): $31,650,600
33. D'Angelo Russell (Timberwolves): $31,377,750
34. Deandre Ayton (Suns): $30,913,750
Shai Gilgeous-Alexander (Thunder): $30,913,750
Michael Porter Jr. (Nuggets): $30,913,750
Donovan Mitchell (Jazz): $30,351,780 ***
Jayson Tatum, (Celtics): $30,351,780 ***
Bam Adebayo (Heat): $30,351,780
De'Aaron Fox (Kings): $30,351,780
41. Gordon Hayward (Hornets): $30,075,000 ***
42. Jaren Jackson Jr. (Grizzlies): $28,946,605
43. Kevin Love (Riders): $28,942,830
44. Jaylen Brown (Celtics): $28,741,071
(26,669,643 in base salary, plus 2,071,428 in probable bonuses, and 1,035,714 in unlikely bonuses)
45. Chris Paul (Suns): $28,400,000
46. Kyle Lowry (Heat): $28,333,334
47. Jalen Brunson (Knicks): $27,733,332**
48. DeMar DeRozan (Bulls): $27,300,000
49. Al Horford (Celtics): $26,500,000
50. Draymond Green (Warriors): $25,806,468 ***
*** salary increased by 15% in case of exchange
** salary increased by 10% in case of exchange
* salary increased by 5% in case of exchange