The top 10 NHL drafted prospects from the World Junior Summer Showcase
[ad_1]

As nice as having a summer international hockey tournament is, looking too much into early-August hockey isn't really productive.
That being said, I'm going to do it anyways.
The World Junior Summer Showcase in Plymouth, Michigan, concluded on Friday, with all four teams – two from the United States and one each from Finland and Sweden – registering identical 2-2 records. It served as a chance for each team's coaching brass to get an early look at what their team might look like ahead of the real deal in Sweden in December.
With a crazy number of blowouts, the "summer hockey" feel was in full effect. Players were just trying to find their bearings, so we didn't get to see many players at their best. That being said, it was still interesting to see where each player was in their development.
For a more detailed analysis of a vast number of players, check out our daily coverage of the tournament below. Otherwise, here's a look at 10 NHL drafted players that stood out over the four days:
Cutter Gauthier, C/LW, USA (Philadelphia Flyers)
Even when Gauthier wasn't putting pucks in the net, he looked like a man among kids. Seriously, it wasn't fair. His mix of size, skill, speed and pure compete was unmatched, and it allowed Gauthier to overpower defensemen with the puck every time he touched it. Even when he didn't have the puck, he was committed defensively, landing hits and getting in the way. After the season Gauthier had, there's no reason why the Boston College star couldn't have gone to the NHL for 2023-24. But trying to win everything – including the WJC and NCAA national title – isn't bad for a young kid who otherwise would be just trying to survive in the middle of a rebuild. Get ready for a big year.
Frank Nazar, C, USA (Chicago Blackhawks)
With eight points in four games – including four goals against Sweden – there's nothing more to say about Nazar's game than "he's back!" Clearly, his previous injuries aren't a concern anymore. He was quick, aggressive and made the right decisions with the puck. All he did was produce around the net, looking like his old self from the USNTDP days. Nazar will have a chance to lead Michigan in a big way this year after Adam Fantilli's departure, and there's no question he'll live up to the hype.
Lane Hutson, D, USA (Montreal Canadiens)
Magic seemed to happen when Hutson was able to slow the pace down. He sat out the third day of action, but scored a highlight-reel goal against Sweden and another nice goal from the point in the second game against Sweden. Think about what you saw from Hutson a year ago; none of that has changed. Yet, somehow, he looked even more confident. Hutson controls the pace of play with the puck and deserves the praise he gets.
Will Smith, C, USA (San Jose Sharks)
The best word to describe Smith is "dynamic." I didn't watch any player last year as much as Smith, a smart, two-way forward that's so dangerous around the net. He recorded points in every game but the opener against Sweden, but he still managed to be the most engaged player there. It'll be interesting to see how the Americans handle their centers, because when you got Cutter Gauthier (who could move to the wing), Frank Nazar, Charlie Stramel and a few others to choose from, it gets busy. Regardless, Smith was one of the most consistent players, and USA is going to be downright dangerous in a few months. I fully expect him to a be a one-and-done in college before turning pro.
Oliver Moore, C, USA (Chicago Blackhawks)
Blackhawks fans were shocked to get Moore at No. 19, and for good reason. He has speed to burn, and he showed that more and more each game. He had a pair of goals in the final game , plus a few other highlight-reel moments. There's enough center depth to truly dominate the main world juniors, but you can't keep Moore's speed and energy off the roster. He's versatile, smart and so dangerous with the puck on the breakaway.
Leeni Hämeenaho, RW, Finland (New Jersey Devils)
Hey Devils fans, I see you. Hämeenaho was one fans were excited to see in person after going 58th overall in 2023. Other than maybe Cutter Gauthier, Hämeenaho was probably the best player overall. His hockey sense was on full display, and it led to him finishing the tournament with a four-point effort. A big discussion heading into the draft was about Hämeenaho's skating, and while he seemed to not lose a ton of battles for the puck, it's still a work in progress. Regardless, what a pickup for the Devils if he can keep this pace up.
Niklas Kokko, G, Finland (Seattle Kraken)
It was hard to get a good read on goaltenders in a tournament like this where teams are never icing their best possible roster. But Kokko never had a bad period for the Finns, and rarely allowed a weak goal. He's the favorite to be Finland's No. 1, and might even be the best goaltender in the real tournament come December. Just calm, cool and poised in the net, and he was moving as well as I've seen him. Kokko could end up being the first properly developed goaltender the Kraken have had.
Jani Nyman, LW, Finland (Seattle Kraken)
Nyman didn't have an off-game in Plymouth. While Finland had some offensively challenged and Nyman had just two, but he could match up against anyone and play a strong two-way game. The 19-year-old, 6-foot-4 forward has played some good hockey with the U-20 team already this year and was one of the more physically dominant players at the 2023 world juniors. With Nyman, he knows how to use his strength without it getting him into trouble. And with a shot like his, there's no wonder why he always ends up with morre goals than assists.
Filip Bystedt, C, Sweden (San Jose Sharks)
Bystedt had the best period of the tournament, scoring a hat-trick in the opening frame on Friday. Beyond that, Bystedt established himself as the No. 1 center with Leo Carlsson unlikely to participate in December. Bystedt's mix of size and speed is solid, and I don't recall seeing him playing with the high competitive pace we saw in Plymouth. Just imagine a top-three center lineup in San Jose with Smith, William Eklund and Bystedt. All the power, all the speed, all the skill. Good times are coming, Sharks fans.
Anton Johansson, D, Sweden (Detroit Red Wings)
Johansson played three of the four Swedish games and was noticeable with all of them. I think he's a full lock, for sure. I remember watching him in the past and be worried about his footspeed. That wasn't the case in Plymouth, and he's just an overall better skater beyond just quickness. Johansson was much more engaged offensively than I remember and was as good defensively as I've seen. I didn't expect to like Johansson more than Axel Sandin Pellikka, but here we are.
Other notables: Gavin Hayes, RW, USA (Chicago Blackhawks), Felix Unger Sorum, LW, Sweden (Carolina Hurricanes), Mattias Havelid, D, Sweden (San Jose Sharks), Trey Augustine, G, USA (Detroit Red Wings), Otto Stenberg, LW, Sweden (St. Louis Blues), Cole Knuble, C, USA (Philadelphia Flyers), Fabian Wagner, C/RW, Sweden (Winnipeg Jets), Elias Salomonsson, D, Sweden (Winnipeg Jets), Ryan Leonard, RW, USA (Washington Capitals), Seamus Casey, D, USA (New Jersey Devils)
---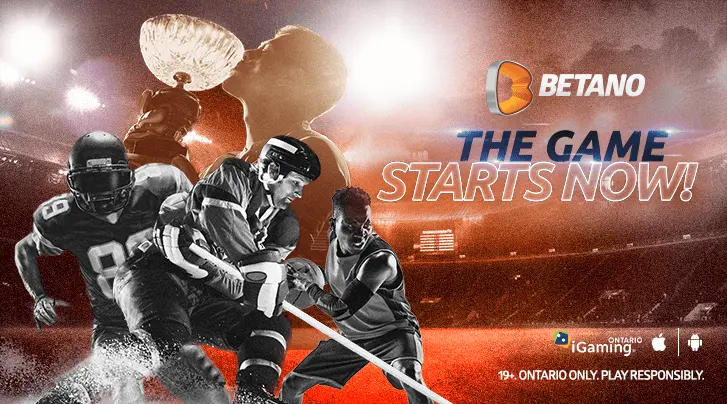 Discover Betano.ca – a premium Sports Betting and Online Casino experience. Offering numerous unique and dynamic betting options along with diverse digital and live casino games, Betano is where The Game Starts Now. 19+. Please play responsibly.
Recently by Steven Ellis
[ad_2]