The RCL completes a transfer in attack!
RC Lens Mercato: An RCL striker who worked for ESTAC, AS Monaco and Toulouse is leaving Ligue 1 to join the North American championship.
RC Lens Mercato: Corentin Jean will join Inter Miami
RC Lens striker Corentin Jean26, will sign a 3-year contract with the teamInter-Miami, one of whose owners is none other than David Beckham, also president of the franchise. The former Trojan therefore leaves Ligue 1 and Europe to play in Major League Soccer (MLS). The American franchise will have to pay a transfer fee of €1.2 million.
Corentin Jean, who has yet to pass the medical tests, came to greet his future ex-teammates as well as the Lensois staff at La Gaillette, the Sangs et Or training center in Avion, in Pas-de-Calais. The future Inter Miami striker is coming out of an average season where he was only started once in Ligue 1 out of 17 appearances, for one goal scored.
RC Lens Mercato: Movement to be expected among the Sang et Or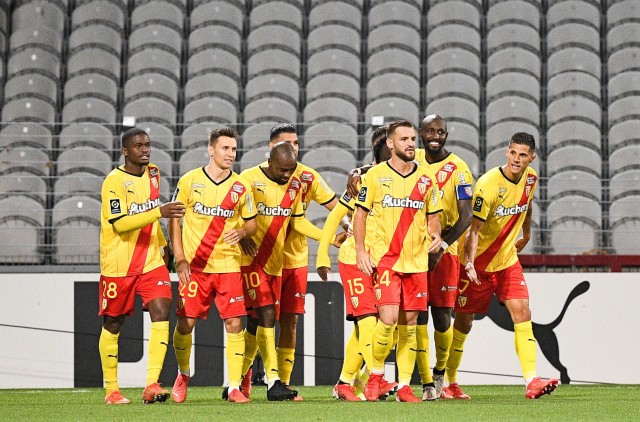 The departure of Corentin Jean could be the start of a series of important moves for RC Lens. Indeed, many players who have had a big 2021-2022 season are highly coveted, and among them we find Cheick Doucoure, Seko Fofana and Jonathan Clauss. Midfielder Cheick Doucouré is therefore almost certain, an agreement being close to being concluded between the RCL and Crystal Palace. According to the website goalthe London club had initially offered 17 M€ to the Artésiens, who expected 25 M€.
Finally, the Eagles would offer €21m plus €5m in bonuses, which should satisfy the Blood and Gold leaders, although there are still details to be settled to conclude this file. Cheick Doucouré has already agreed with the residents of Selhurst Park on the basis of a 5-year contract. As pointed out RMC Sportsthe upcoming arrival of Ghanaian midfielder Salis Abdul Ahmed from Clermont is a strong sign of Doucouré's forthcoming departure to the Premier League.
With regard to the other files, the Lensois remain in expectation. Jonathan Clauss' future is very unclear at the moment, despite interest from many European clubs, including Atlético Madrid, Chelsea and Tottenham. The leaders of the artesian club have nevertheless anticipated a possible departure of their right piston, by recruiting Jimmy Cabot from Angers SCO for €2 million. Seko Fofana is also very coveted, in particular by PSG, but the compensation claimed by the Lensois, between 35 and 40 M€, is enough to cool the ardor of the suitors of the artesian midfielder. Finally, residents of the Bollaert-Delelis stadium are claiming €15 million for their Argentinian defender Facundo Medina, strongly desired by Jorge Sampaoli at Olympique de Marseille. The transfer window promises to be very lively on the side of RC Lens in the days to come.