The Prince of Wales returns to the National Football Center ten years after inaugurating it
The facilities at St George's Park have been the national football center in England for 10 years. In 2012, the Prince of Wales, still Duke of Cambridge, inaugurated this stadium and its facilities. Ten years later, Prince William returned to the venue to meet young players and coaches.
Read also: Supported by Prince William and Princess Charlotte, the English win the Women's Football Euro
Prince William took the time to chat with the young footballers
In 2012, Prince William, newly made Duke of Cambridge, inaugurated the facilities at St George's Park Burton upon Trent, in Staffordshire. This stadium became the national football centre, the headquarters of the Football Association, the English football federation. Prince William has been the president of the federation for many years.
Also read: Prince William at Edinburgh Stadium ahead of the Scottish Cup final
This October 6, 2022, ten years later, just made Prince of Wales, Prince William returned to the scene. Prince William, supporter of the Aston Villa club, had put his preferences aside to visit the center and perhaps meet the future nugget of English football. While his wife was visiting a maternity ward in Surrey at the same time, Prince William met young footballers who were training in the different halls and different stadiums.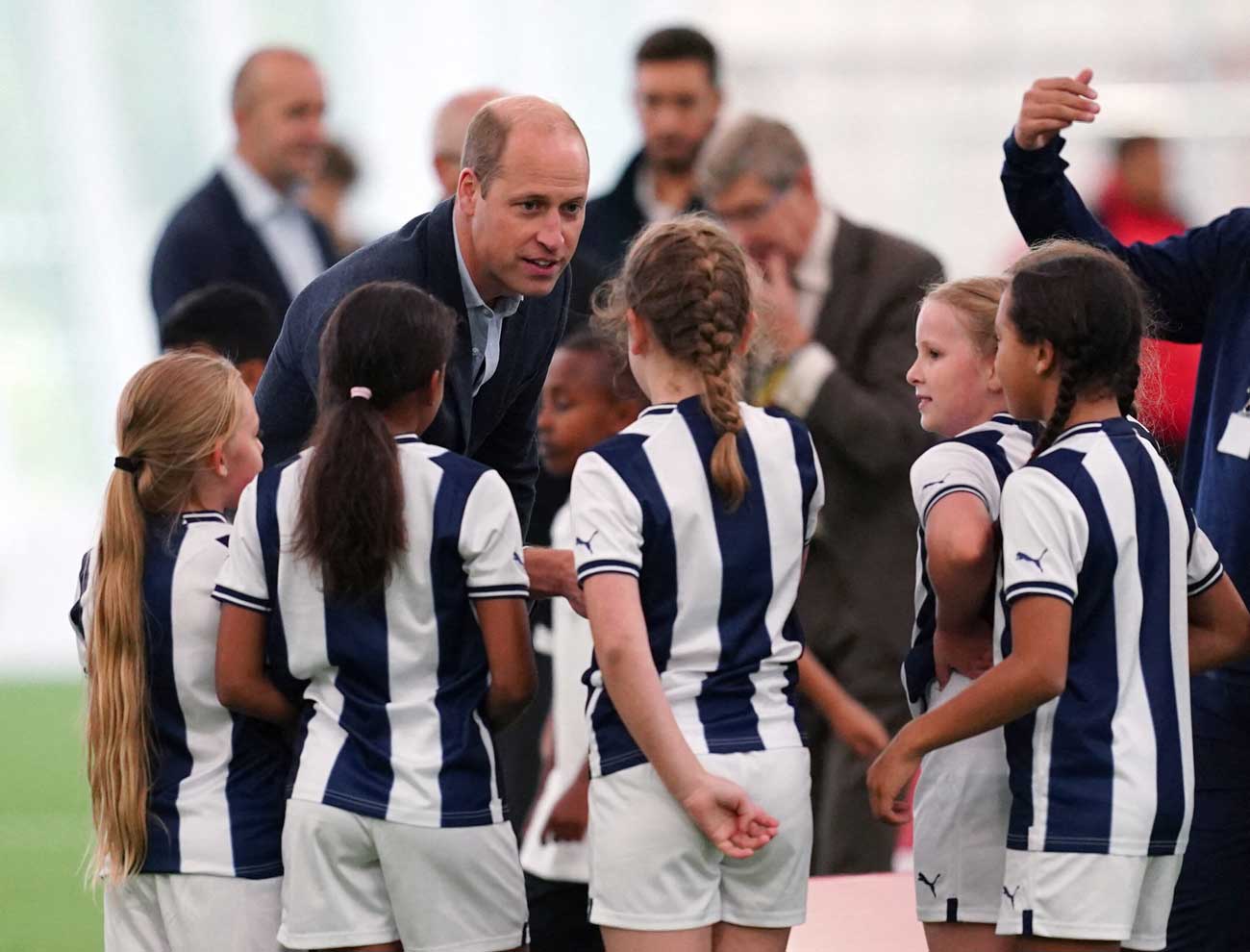 During the visit, Prince William also met a team of wheelchair footballers. As well as taking the time to chat with the young football talents, Prince William also posed in team photos, much to the delight of the youngsters. Mark Bullingham, CEO of the English Football Association (FA) and John McDermott, Technical Director of the FA, accompanied the Prince of Wales on this visit.