The Polisario flag on a CAN map? The reaction of the CAF
A new fake-news, one more, emanating from the media in the pay of an Algerian regime clearly at bay, aims to undermine Morocco. She claims the adoption by the Confederation of African Football (CAF) of the African map where the Kingdom is truncated from its Sahara. The pan-African body did not remain unmoved.
That was to be expected. So much all the international demonstrations in which Morocco takes part are the object of great attention on behalf of the Algerian military mode. Which regime, faced with a huge shortage of basic food products, is trying to divert the attention of disgruntled Algerians by pointing to Morocco.
Thus, the African Cup of Nations, which is being held in Cameroon, is the perfect opportunity for this clearly beleaguered regime to question the territorial integrity of the Kingdom.
A certain press in the pay of the Algerian military published the map of Africa, painted on a bus, in which Morocco is truncated by its Sahara. « Western Sahara appears in the map linked to this football CAN: The Polisario scores a goal against Morocco », shamelessly commented on this media.
Continuing in his nonsense, this voice of his master adds: "Those who thought they were done with the Sahrawi question, will have to be quickly disillusioned". The rumor, map in support, which had been circulating for a few days concerning the posting of the geographical map of the CAN, with Morocco decked out in its southern provinces, was in fact a sordid and crude fake-news.
Especially since the Confederation of African Football, a pan-African body which oversees the running of the CAN and all the logistics relating to it, has made, in a statement to 360 Sport, a scathing denial of these false assertions.
In a development, bitter for the authors of such nonsense, an influential member of the CAF formally rejects the images published by the Algerian media, considering them quite simply as « false » and « tampered with ».
The member of the governing body of African football recalls that CAF has long since adopted the full map of the Kingdom, including its Sahara. Mass has been said.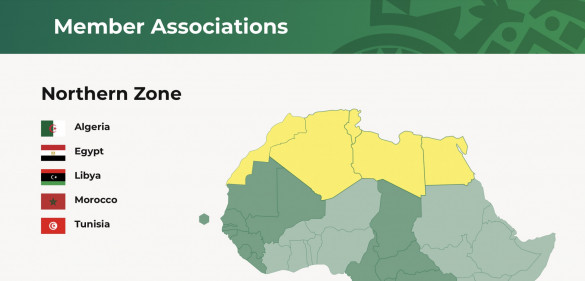 © Copyright: DR