The more the season progresses, the more the NBA turns to the attack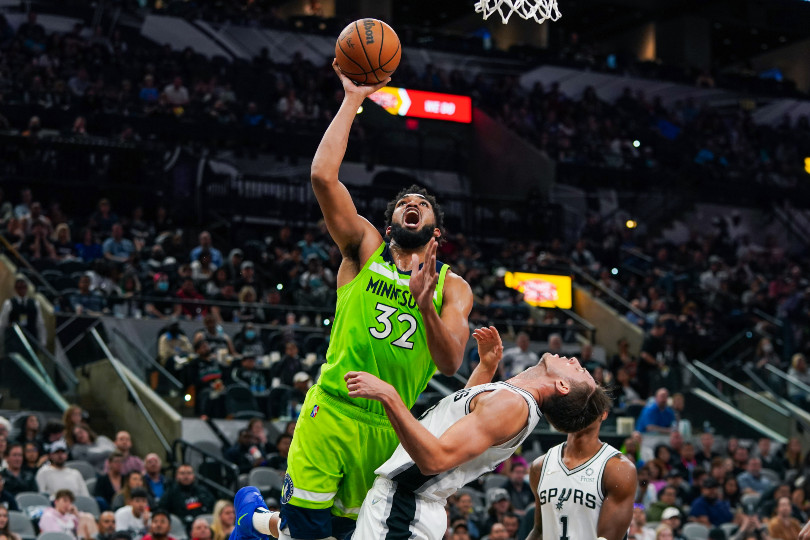 60 points from Karl-Anthony Towns, 60 points from Kyrie Irving, 56 points from LeBron James, 54 points from Jayson Tatum, 53 points from Kevin Durant… It's March 16 and there have already been 7 games with 50 or more points on this month. You have to go back to December 1962 to find a month with so many games at 50 points or more, and it was because Wilt Chamberlain chained them, succeeding 6 performances of the kind out of the 9 listed then!
We have therefore probably never seen so many different players achieve such performances in scoring, over such a short period. But how to explain this offensive explosion?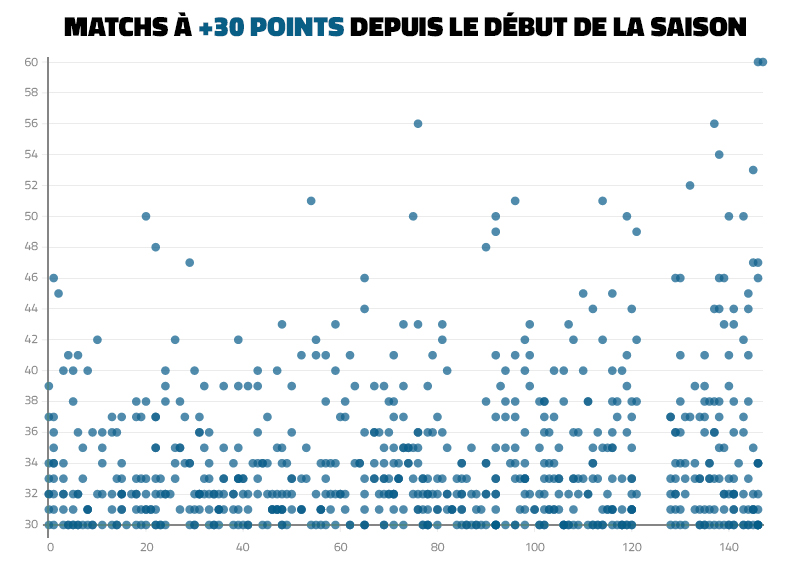 At the start of the season, however, we witnessed the return of a more "physical" NBA, where defenders had a little more leeway to hinder attackers and where the latter caused fewer free throws. As you might expect, there has gradually been a general adaptation, on the part of the players and the referees.
But is it an individual trend or a general trend? In other words, do the stars take on more and more responsibility as the season progresses, or are the attacks generally more effective? Given the evolution of the eFG% (shooting success percentage that takes into account the value of a 3-point shot) and the overall OffRtg (number of points scored per 100 possessions by all teams) , we can quite clearly say that it is the attacks that are more effective.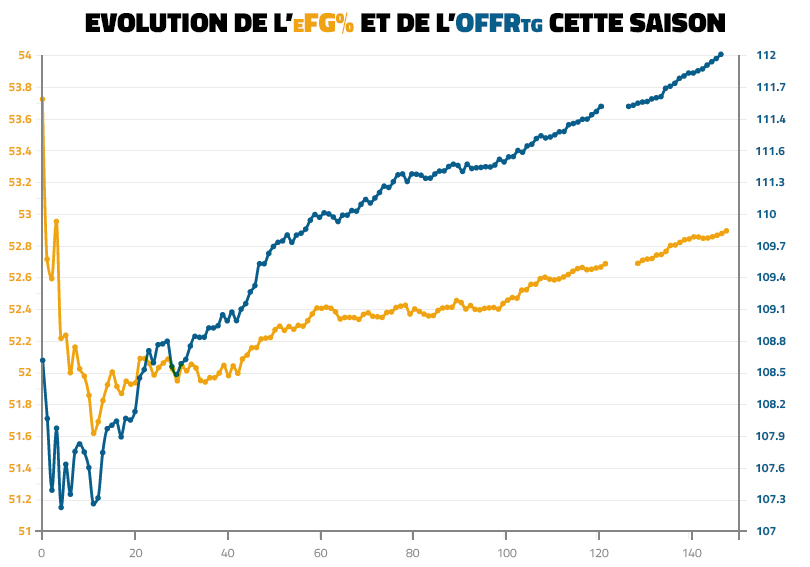 It's nothing very new in the Big League. The first quarter of the season is indeed always a phase of adaptation, marked by attacks on the construction site at the exit of the « training camp » and defenses, a phenomenon accentuated by the implementation of new rules this season. On the other hand, as the campaign progresses, teams give up their hopes of playoffs, in favor of the "tanking" development of their youngsters, and the attackers take advantage of this to regain space and multiply the cards.
This is what seems to be happening now, in the last quarter of the season which is conducive to this type of performance, before the playoffs signal the end of recess and the return to serious things.