The last minute of the « Greek Freak » against Croatia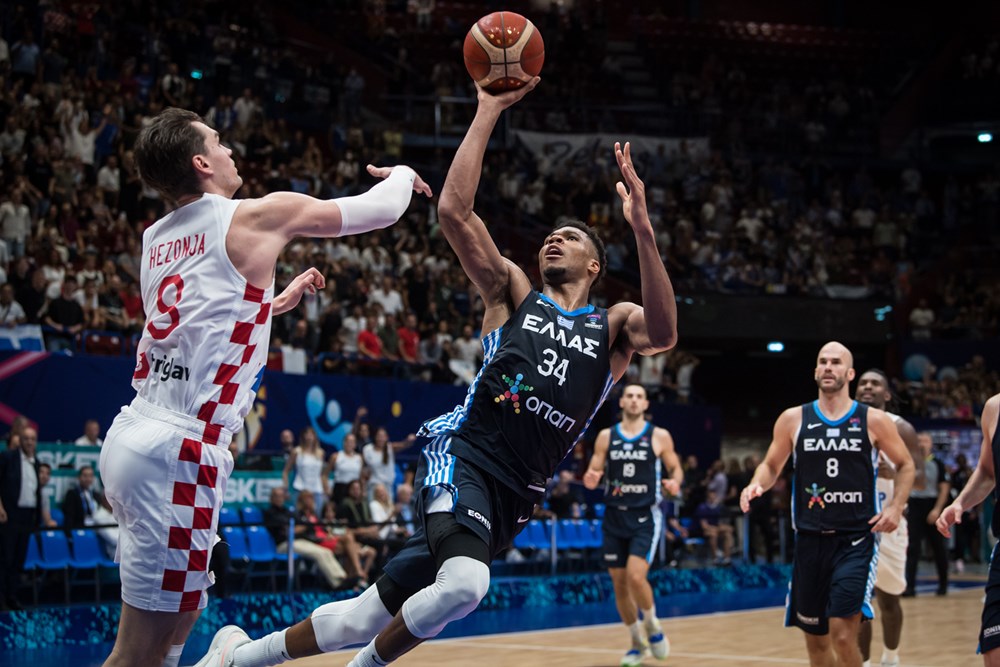 Under threat from Croatia, Greece relied on Giannis Antetokounmpo to seal victory in their first EuroBasket match.
In the last minute, the "Greek Freak" was thus disgusting, on both sides of the field. He first blocked Ivica Zubac's shot in the second curtain before concluding an alley-oop, on a service from Nick Calathes.
And if he misses a shot from mid-range to kill the match, he finally puts the lid on with a new counter, this time on a 3-pointer from Jaleen Smith, even though he is in the middle of the racket when his opponent receives the ball. He even scored 2+1 on the counter-attack to complete the job in style.
His overall performance: 27 points, 11 rebounds, 6 assists