The franchise in which the Lakers want to make their market revealed!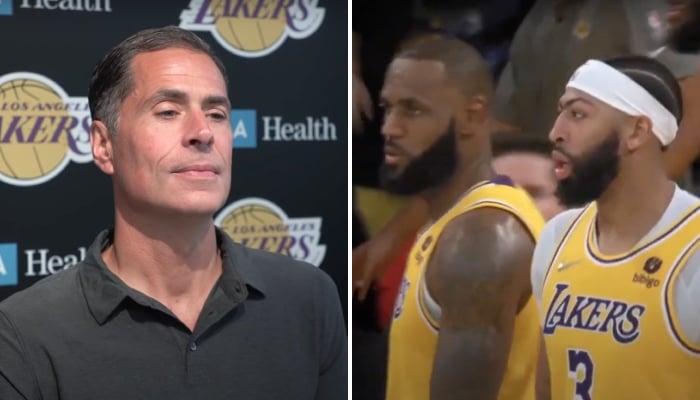 Los Angeles Lakers (DR) / NBA (DR)
While the West still looks extremely dense and tough, the Lakers don't seem to be able to hitch the bandwagon of conference favorites just yet. To achieve this, the angelino front office would like to use a very specific team!
According to rival executives, he is one of the most active general managers in the league, and spends his time on the phone trying to close deals. However, Rob Pelinka has been in great difficulty in this task since the start of the offseason. Only Patrick Beverley has so far been attracted to the Lakers via a transfer, although the list could very quickly grow.
The Lakers ready to strip the Jazz a little more
As for several months already, the staff of Purple & Gold still hopes to obtain a good counterpart in exchange for Russell Westbrook. However, few opposing teams want to recruit the star leader. In reality, only two hold water in the minds of US insiders, including Utah. This is good, since the Angelinos would have some Jazz targets according to Adrian Wojnarowski!
The Lakers are monitoring the "spare part" veterans left over on the Jazz's roster for a potential deal before the season begins, per @wojespn. https://t.co/OBUbc5iaa3

— Evan Sidery (@esidery) September 2, 2022
The Lakers are watching the experienced « spare parts » still in the Jazz roster for a potential deal before the season begins.
Following Donovan Mitchell's trade to the Cavaliers, which took place on Thursday, few Salt Lake City players tick this experience criterion.
To tell the truth, they are only four to be able to be registered in this category, namely Bojan Bogdanovic, Jordan Clarkson, Mike Conley and Rudy Gay. Four quite different profiles, which could however all respond to shortcomings displayed by the Lakers last year. One of them has already found himself in rumors linking him to the LA franchise a few days ago.
The advantage is that Pelinka now knows what to expect if he wants to reach an agreement with his Jazz interlocutors. Indeed, the latter have shown in recent weeks that they covet above all future draft picks in exchange for their veterans. It therefore seems very likely that the 1st round picks 2027 and 2029 of the Lakers will quickly take the direction of Utah!
The Jazz roster has obviously not finished being looted, and the Lakers intend to join the party to strengthen theirs. No doubt: to please Danny Ainge, it will necessarily be necessary to give up draft capital in Los Angeles!