The five majors of the season: the All-NBA Teams based on your votes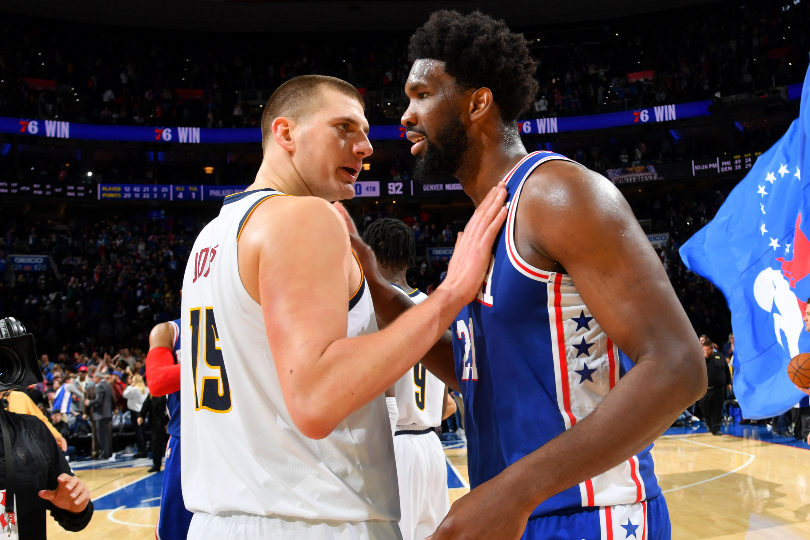 It has become a tradition and here are the results of all your votes for the three All-NBA Teams for the 2021/22 season. Once again, you were very numerous to vote and the results are therefore interesting.
To determine the order, we did like the NBA by allocating 5 points to each vote for the All-NBA First-Team, 3 points to each vote for the All-NBA Second Team and 1 point to each vote for the All- NBA Third Team.
The result is that Ja Morant and Devin Booker form the backcourt in the front five, accompanied by Kevin Durant and Giannis Antetokounmpo on the wings and Joel Embiid under the circle. Despite a lot of missed games, the Grizzlies point guard and the Nets winger therefore have your votes, even if KD is ahead of Jayson Tatum by very, very little. Same thing for the Sixers pivot against his Nuggets counterpart.
In the second five, we thus find Chris Paul and Luka Doncic in back, Jayson Tatum and LeBron James on the « frontcourt », and therefore Nikola Jokic as a pivot.
As for the third five, it's not bad either since it's ultimately made up of Stephen Curry, DeMar DeRozan, Jimmy Butler, Pascal Siakam and finally Rudy Gobert.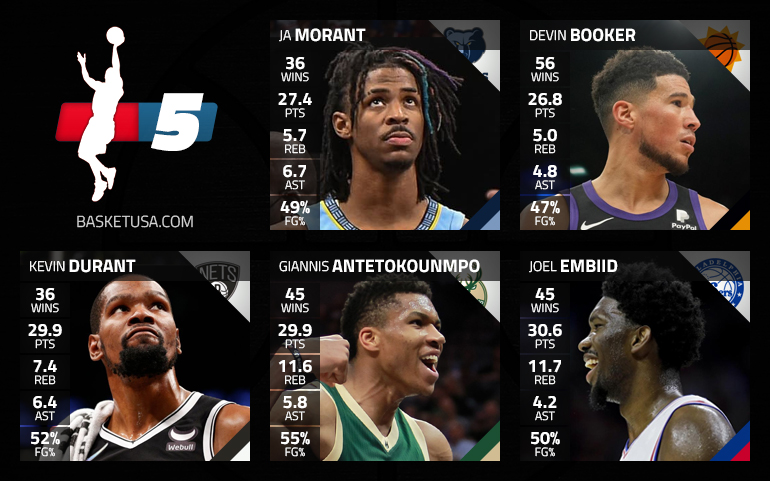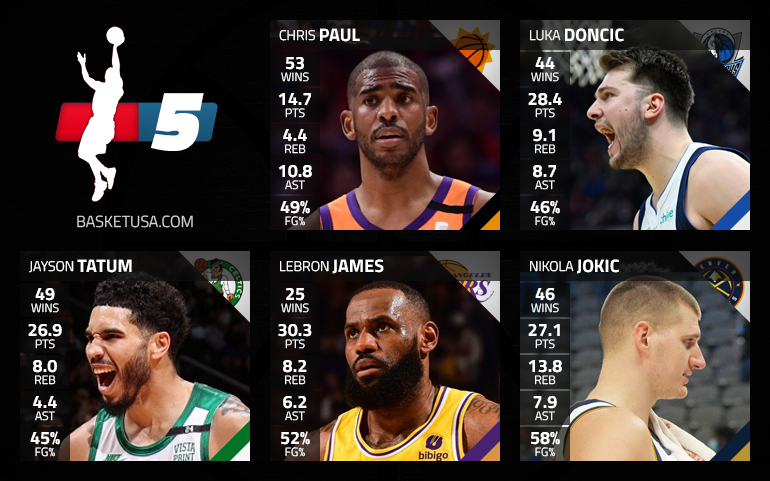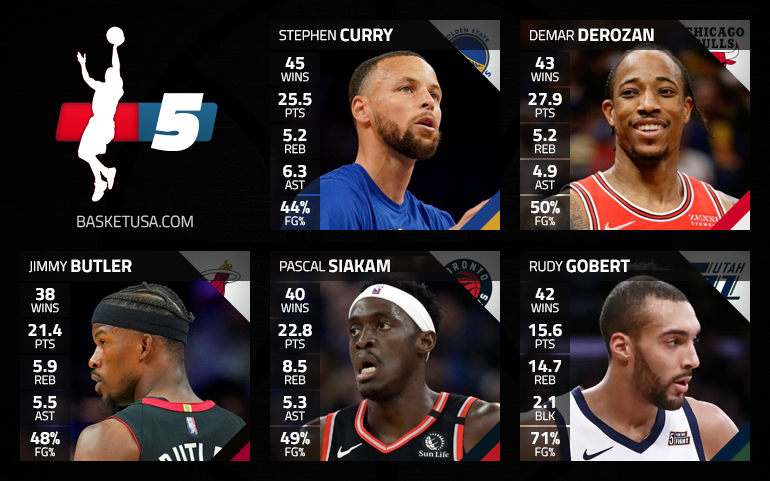 To clearly visualize the differences, here is the detail of the votes on all the positions.