The Euro, an accelerated learning process for Franz Wagner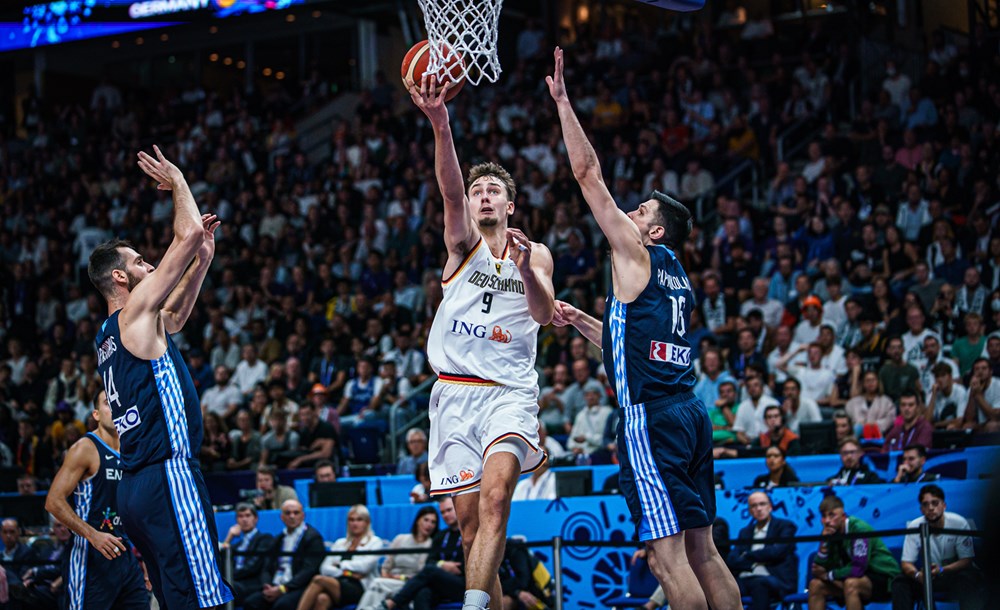 With 15.2 points (at 53% shooting, including 46.3% from 3-pointers), 4 rebounds and 1.7 assists on average per game, Franz Wagner shone at EuroBasket 2022 for his first international competition with Germany.
Back in Orlando to prepare for his sophomore season with his bronze medal, the winger will approach the rest with more confidence, on the strength of this new experience.
"It will help me grow a little", he said on the sidelines of the inauguration of basketball courts in Longwood, north of Orlando. "We played a lot of close matches. Lots of important games and games where every possession counts. This state of mind should help me next year and I hope to be able to help the team in this direction. Generally speaking, having an extra year will make some things easier."
A second year full of challenges
No time to savor his bronze medal, and even less to rest, since it is already the « training camp » which is looming for the resumption of the regular season within three weeks.
It is therefore time for improvement for Franz Wagner, who is perfectly aware of his areas of progress.
"It's important to choose one or two things to work on for the offseason. Before the offseason, I wanted to strengthen my body, develop it a little more and work on my shooting. It's also important to take what you work on in training sessions and translate that into the game. I want to keep improving as a player, in creating, shooting, honestly, being able to do everything the team needs. I just want to be a player who has an impact on the team, whatever that means.