The day Dwyane Wade gave away his Porsche after a lost bet | NBA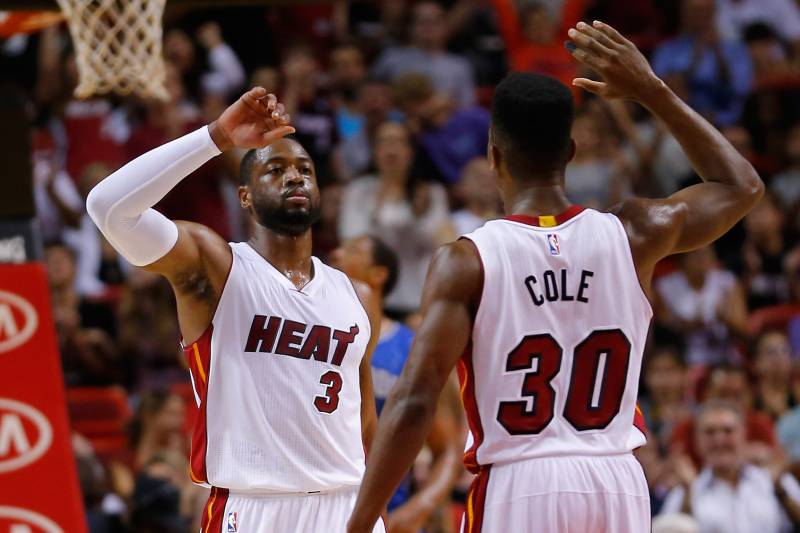 Bets have long been common in basketball, and shooting sessions at the end of training are times conducive to challenge between teammates.
History does not say if Dwyane Wade is a big punter, but the back of the Heat pays the price at least once, putting on the line his brand new Porsche, lost and therefore offered to one of his teammates, a certain Norris Cole. Playmaker of the Heat between 2011 and 2015, the latter returned to this funny anecdote in the « Bleav Podcast ».
"We were shooting after practice, and they were getting ready to go for an ice bath, and being young, I said I didn't need ice at that point. So I kept shooting, and he passed the ball to me. I turned around and looked at the circle, and I said, "Oh, from the midfielder? « . And he said to me: « I bet ». And me: « What do we bet? » Because he knows I don't bet. I don't play money or things like that. So he said to me: "If you succeed, you will have the Porsche. I said: « Bet held ». I shot and I succeeded. He said to me: « She will be ready for you when you land ».
Double NBA champion in 2012 and 2013, Norris Cole played in France for two years (Monaco and Lyon-Villeurbanne) where he was crowned French champion with Asvel in 2021, and will play next season under the colors of Unicaja Malaga.