The cult Lamborghini Murciélago celebrates its 20th anniversary in 2022
Zapping Autonews story Opel Kadett A (1962) x Opel Astra (2021): the encounter
It is one of the rarest models, but also the most legendary of the Sant'Agata Bolognese firm. The Lamborghini Murciélago remains an exceptional car in 2022, powered by the Italian manufacturer's famous V12. Unveiled in 2001 at the Frankfurt Motor Show, it was then the supercar that brought this engine into the twenty-first century.
Entirely designed on a computer under the direction of Luc Donckerwolke, the Lamborghini Murciélago is the brand's first model in the Audi era. Marketed in 2002, it takes on the heavy task of succeeding the Diablo, Lamborghini's otherwise legendary supercar. The Murciélago assumes this lineage and retains the scissor doors of the Diablo, while being based on a carbon fiber chassis and an aluminum floor. Its name – which means « bat » in Spanish – refers to a bull that supposedly survived a bullfight in 1879.
From 580 to 670 horsepower depending on the version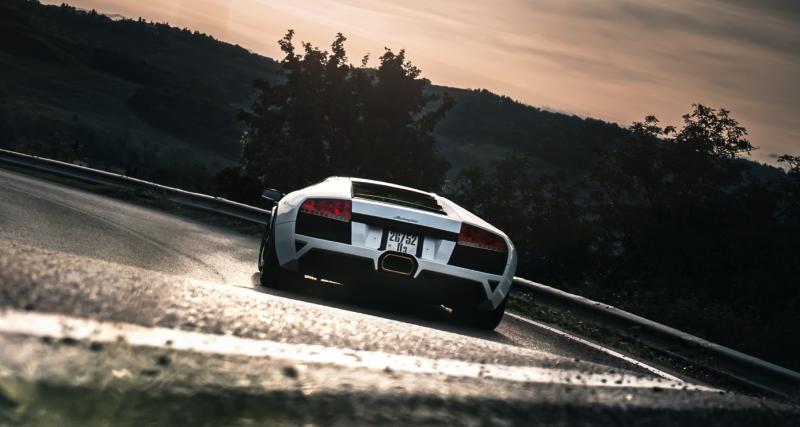 Illustration photo – Lamborghini MurciélagoCredit Photo – Lamborghini
In the central rear position, it is therefore a V12 6.2 associated with a manual gearbox which powers this Murciélago. This veritable cathedral develops 580 horsepower for 651 Nm of torque. Enough to allow the Italian to accelerate from 0 to 100 km/h in 3.8 seconds, and reach a maximum speed of 330 km/h. More powerful, the Murciélago Roadster develops 640 horsepower, even 650 from 2010. Produced in a very limited edition, the SV version develops 670 horsepower. And thanks to its reduced weight of 100 kilos, it can reach a maximum speed of 341 km/h.
The Murciélago is available in limited editions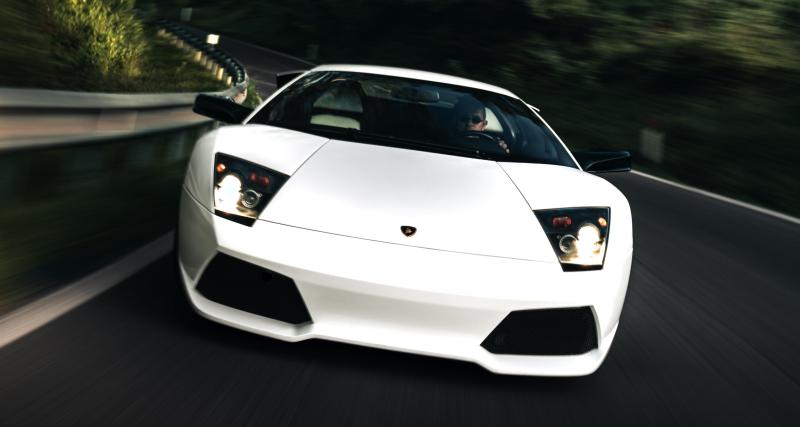 Illustration photo – Lamborghini MurciélagoCredit Photo – Lamborghini
As Lamborghini reminds us on the occasion of the sixtieth anniversary of its V12 engine, the Murciélago is also available in special series. A 40th Anniversary edition comes – as its name suggests – to celebrate 40 years of Lamborghini. One model is even customized by the fashion brand Versace. A version called China Limited Edition is finally developed for the Chinese market.
She appears in movies and video games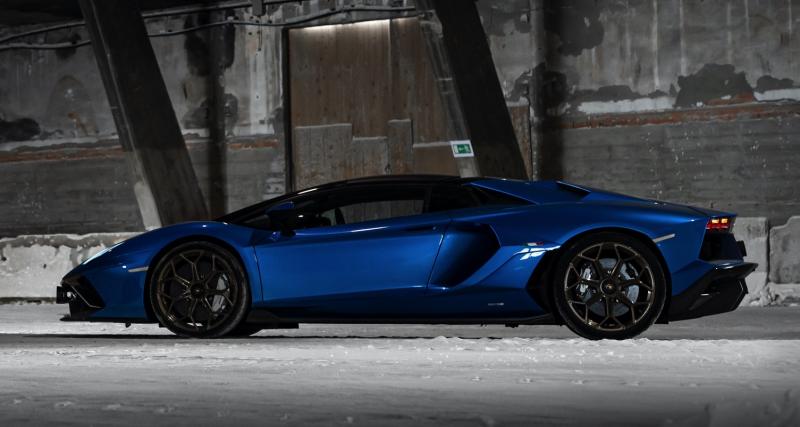 Illustration photo – Lamborghini MurciélagoCredit Photo – Lamborghini
In total and counting the different versions, 4,099 copies of the Lamborghini Murciélago left the factories of the bull brand between 2001 and 2011. The supercar is notably made famous thanks to its appearances in the film Batman Begins, or even in games video, like Gran Turismo and Forza Horizon. The price of the basic Murciélago is set at €185,500 excluding taxes when it comes out.
In short
Unveiled in the early 2000s and marketed for ten years, the Murciélago is an iconic Lamborghini model. This supercar houses an iteration of the brand's famous V12 engine which, depending on the version, develops between 580 and 670 horsepower.