The Café du Sport Business, a monitoring tool par excellence
The Le Café du Sport Business newsletter has established itself in a year and a half as an essential monitoring tool within French sport. A success that suggests great opportunities for growth. Portrait.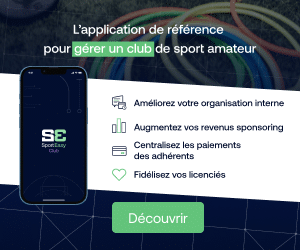 Every morning, she is eagerly awaited in most of the main sports organizations in the country. Traditionally sent between 6:30 and 8 a.m., each edition of the Café du Sport Business newsletter relays the main articles sports business published in French media in the last 24 hours. Enough to carry out an exhaustive monitoring work before starting your working day.
If, today, the consultation of the Le Café du Sport Business newsletter has fully returned to the mores of French sport; this daily newsletter is the result of a personal project meeting much more down-to-earth objectives. "When I launch the newsletter in March 2021, I start job search procedures. The objective was then to restore my visibility among sports business professionals in France while cultivating my network," says Olivier Spaeth, Founder of the Café du Sport Business and now France & Benelux Manager at Horizm. At the time, his main sources of inspiration were American, notably with the Hashtag Sports and Front Office Sports newsletters, which were widely consulted by Anglo-Saxon sports business professionals. A model that had not yet won France.
Faced with the warm welcome and the success of the audiences recorded, Olivier Spaeth decided to continue the Le Café du Sport Business adventure in parallel with his professional activities. To the delight of its loyal subscribers. "It is a real pleasure to produce and send out this newsletter every day. We always need to cultivate our network even when we are in office. From now on, the newsletter helps me on a daily basis in my professional activities at Horizm. There's really no reason to stop the adventure," explains Olivier Spaeth.
Operationally, Olivier Spaeth spends between 1h and 1h30 per day to design each edition of the newsletter. A relatively short time considering the completeness of the support. An efficiency that it owes to proven processes in terms of monitoring. "To select content, I essentially base myself on three channels. I still use the good old RSS feeds which work great! I have set up a feed that aggregates articles from about thirty media outlets. I have also set up a Google alert system to receive articles related to the topics covered directly in my mailbox. Finally, because of my professional activities, my LinkedIn and Twitter feeds are now very focused on sport business topics. Through these three sources, I hardly miss any major information" explains Olivier Spaeth.
A mode of operation which allows to gather in each edition about twenty articles related to sponsorship, TV rights, fan-experience, CSR, eSport, ticketing or human resources. Additional headings also complete this newsletter with, in particular, an opening on the international scene or a selection of the latest job offers in the sector.