the big imbroglio between Paqueta and Aouar to take a penalty
OL had a nightmarish evening on the lawn of Stade Rennais, this Sunday, at the end of the 13th day of Ligue 1 (4-1). A debacle concluded with a moment of tension at the end of the match, when Lucas Paqueta insisted on taking a penalty instead of Houssem Aouar.
A goal to save honor. In the absence of appearances. OL were atomized on the lawn of Stade Rennais this Sunday, at the end of the 13th day of Ligue 1 (4-1). At the end of a completely failed performance, the Gones managed to score in added time. But this reduction in the score gave rise to a clash between players. After getting a penalty, Lucas Paqueta insisted on shooting it himself. To the point of coming to take the ball in the hands of Houssem Aouar, who seemed designated to take care of it.
The Brazilian international planted himself in front of his teammate, who was about to place his ball on the ground, forcing him to let it hit. « It's up to me to shoot him, » Aouar then told him. But Paqueta did not want to know anything and grabbed the ball with a certain virulence. Faced with this unease, Islam Slimani came to mediate. Maxence Caqueret approached, seeming to ask Paqueta to let Aouar shoot, as agreed.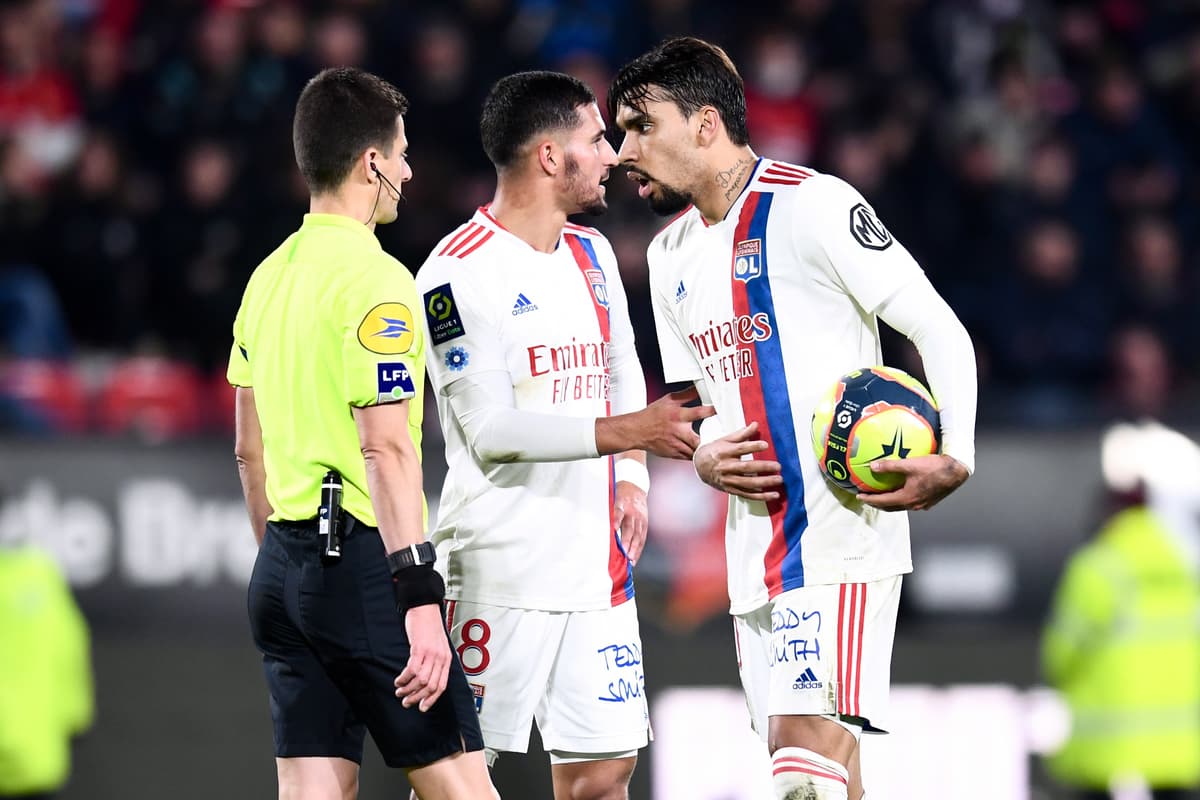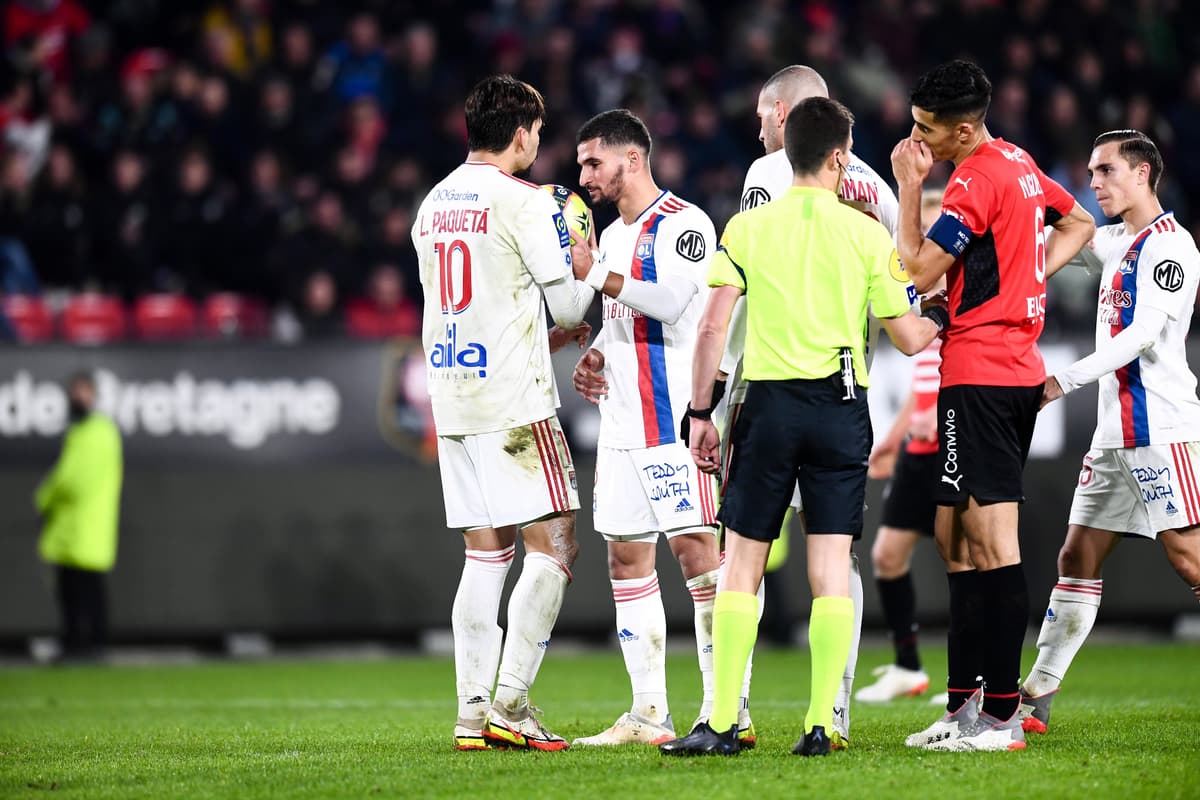 Aouar annoyed by Paqueta's attitude
Faced with the behavior of Paqueta, the French international finally moved away with a closed face, refusing to aggravate the situation a little more. Emerson tried to comfort him by slapping him on the hand, but Aouar dodged him, visibly annoyed. After converting the penalty, Paqueta ran to recover the leather in the nets of Alfred Gomis. But the referee immediately whistled the end of the game.
The Gones then left the field with their heads bowed. Jason Denayer took the opportunity to take Houssem Aouar by the shoulder, as if to console him. To see if this sequence will leave traces in the locker room. The international break may help ease the tension a bit. In the meantime, Lyon will have to re-mobilize quickly to make people forget such a nightmarish evening.