The Algerian selection in training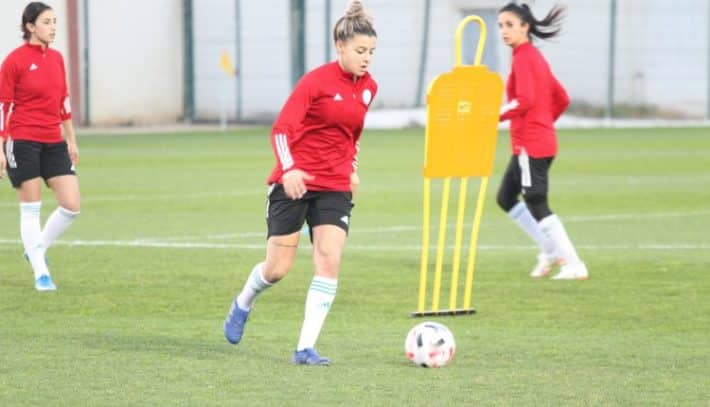 In order to prepare for its double confrontation against the South Africans for the framework of the 2022 women's CAN qualifiers, the Algerian women's national team has started its preparatory course at the National Technical Center of Sidi Moussa.
Indeed, the Algerian women's football selection began its internship on Monday with the aim of properly approaching the second and final round of the 2022 women's CAN qualifiers to be held in Morocco. For the first day of training, the national coach, Radia Fertoul, and her technical staff focused on recovery work. A tactical session is on the program for this Tuesday, February 15, 2022.
As a reminder, the Algerian delegation will take off on the morning of Wednesday, February 16, in the direction of Johannesburg, as part of the first leg of this double meeting with the South Africans. The meeting is scheduled for Friday, February 18.