Thanks to Rudy Gobert, the Timberwolves sign a unique achievement!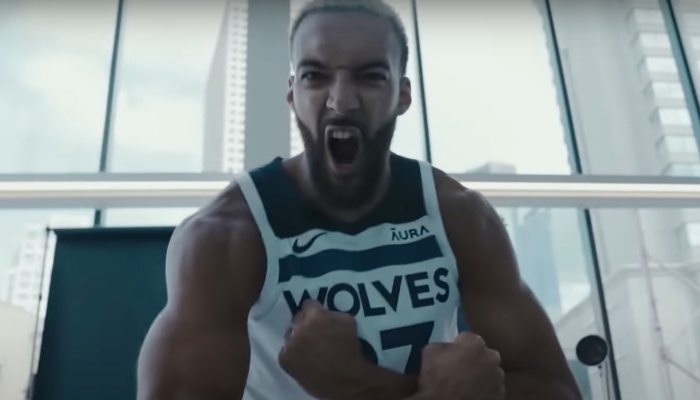 Minnesota Timberwolves (DR)
7th in the Western Conference last year, the Timberwolves intend to climb the standings thanks to the addition of Rudy Gobert. In any case, the latter has already enabled them to achieve an unparalleled performance in the league!
By recovering D'Angelo Russell and Anthony Edwards in 2020, they already thought they were holding a Big-Three with a formidable strike force. Finally, it turns out that the Timberwolves have really only been able to count on Edwards and Karl-Anthony Towns in recent months. However, the recent arrival of Rudy Gobert in Minnesota could well allow the composition of a shock triplet. It's everything one of the major US media expects.
Wolves hold the best trio in the league?!
As is the annual tradition, ESPN has compiled the ranking of the 100 best players in the NBA a few days before the start of the season. But while the Top 25 was only revealed on Wednesday evening, three big names were missing so far, namely… those of Wolves. It finally turns out that KAT (13th), Gobert (18th) and Ant' (25th) are all three in the top of the list, as Zach Lowe had announced in preview in his podcast!
REPORT: The Timberwolves are the only NBA team with three players in ESPN's Top-25.

(via @ZachLowe_NBAhttps://t.co/kRCccqygCH) pic.twitter.com/T1AR4Bzt03

— Legion Hoops (@LegionHoops) September 20, 2022
According to Zach Lowe, the Timberwolves are the only NBA team with three of its members in the league's Top 25 compiled by ESPN.
In other words, simply based on this most serious ranking, the Wolves would simply have the most talented Big-Three on the circuit!
A dubbing of size, which inevitably provokes some indignant reactions on the web. For some, neither Towns, nor Edwards, nor Gobert deserves to appear so high in this ranking. And yet, ESPN journalists visibly agree on this point, which partly justifies the big expectations surrounding the three stars of Minneapolis.
The latter now know that they will not have the right to make mistakes in the coming months, and that they will have to justify this plebiscite with great performances, both individual and collective. In order to refine their agreement, they will benefit from five pre-season games, and not the least, since they will face the Heat, the Lakers twice, the Clippers and the Nets!
Selected by ESPN as a member of the league's Top 25, Rudy Gobert shares this status with his two star teammates at Wolves. What already stand out from the tough competition, but also to add a little pressure before the start of the season!