Terrible revelations about Longoria's recruitment
OM Mercato: Reputed to be a good negotiator, Pablo Longoria, the president of Marseille, would nevertheless annoy in the world of football.
OM Mercato: Pablo Longoria in the sights of agents
Olympique de Marseille was once again particularly active during the summer transfer window. Already last summer under the leadership of Pablo Longoria, OM welcomed around ten players. This year, the Marseille club recruited twelve reinforcements and carried out a major downsizing. The Marseille president notably used stratagems to convince certain recruits to sign. This is particularly the case with Jonathan Clauss. The Spanish leader would have used fake news to convince the right side of RC Lens to sign in Provence. A maneuver among many others which tend to annoy the agents as revealed by Romain Molina. The journalist assures that many of them are tired of the tricks of the Marseille president.
Sacred blows attempted by Marseille this summer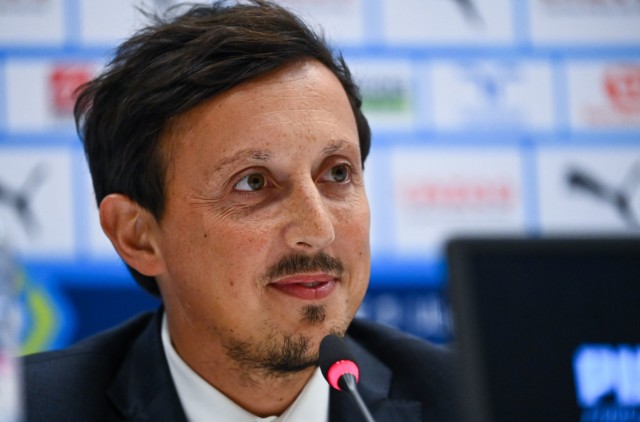 "A lot of agents can't take it anymore! Some wrote to the club, others wrote to leaders. They explain Longoria's shenanigans to replace agents. The Kamara file is folkloric, we could talk about it for an hour. It is a perfect example of what not to do for those who work in the world of football," notes the source. Which indicates that the president of Olympique de Marseille would have cleaned up among the agents since his induction. But that did not prevent the departure of the youngster Boubacar Kamara who left for Aston Villa this summer.
The Olympian leader was also dismissed by Bamba Dieng. The Senegalese striker pushed towards the exit finally remained at the dock despite the interests of several suitors. He was particularly close to signing up with OGC Nice. But he failed the medical visit. Enough to arouse the ire of the Spaniard who was counting on a big sale this summer. But the Marseille president can be satisfied with having released a number of undesirables in recent months, including Kevin Strootman. The Dutch midfielder has the highest salary in the club. At the end of the contract in a year, the Batavian is again loaned to Genoa this season.