Television: audiences do not weaken in the playoffs | NBA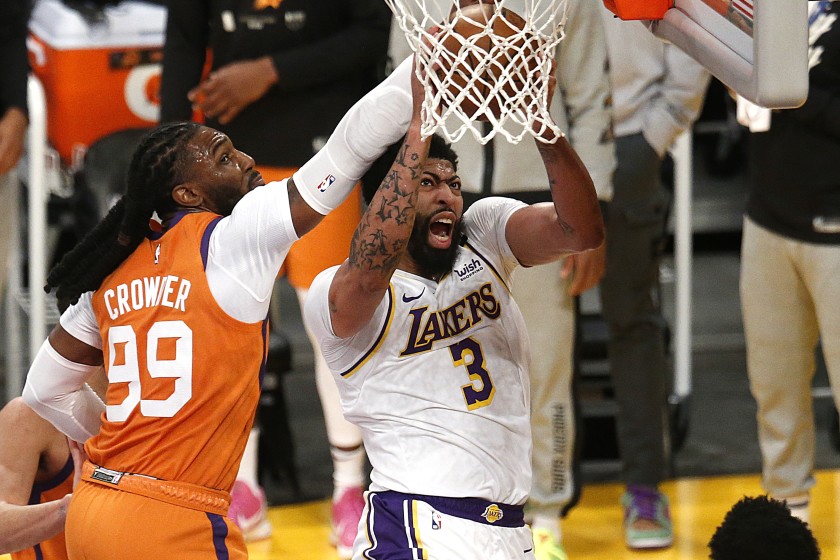 Even if the suspense is mainly in the West, the audiences of the playoffs meetings remain very satisfactory. Thus, Game 4 between the Lakers and the Suns on Sunday attracted 5.3 million viewers on ABC. This is the second sports audience of the weekend behind the Indianapolis 500 (5.5 million), and it is the 4th best audience of the season for an NBA game after the Lakers – Christmas Mavericks, the All-Star Game and the recent « play-in » between the Lakers and the Warriors.
If we compare to Game 4 of the series between the Clippers and the Mavericks in the "bubble", also broadcast on a Sunday, this gives an audience up 63%. But it's worse than Game 4 of 2019 between the Warriors and the Clippers (6.29 million).
In the East, Game 4 between the Hawks and the Knicks, broadcast earlier Sunday, was watched by 3.14 million viewers but it was suffering from competition from the Indianapolis 500, broadcast on NBC. Later, the Game 4 between the Nets and the Celtics, then the Mavericks and the Clippers also exceeded 3 million viewers on TNT, and that represents audience increases between 67 and 139% compared to 2020.