Team spirit, the podcast at the heart of sport-studies
Team spirit is a podcast declined in 3 episodes of 30 minutes directed by Yoko Trigalot, radio journalist and creator of podcasts, which looks at sport-study in France through four childhood friends who passed through this section in Angers.
Team spiritit's a podcast created from scratch by Yoko Trigalot, radio journalist and creator of podcasts (Private message, When I grow up), which tells through four testimonies of childhood friends, Naïm, Nicolas, Marion and Fleur, their memories spent in the sport-studies section. For this documentary, Yoko Trigalot looks behind the scenes of this section idealized by many young people. The four speakers practiced the sport at a high level during their adolescence. Basketball for Marion, figure skating by Naïm, football for Nicolas and dance for Fleur. The four protagonists return to the way in which the courses and the training sessions were arranged as well as the advantages they had during their schooling in Angers. While obviously evoking the sacrifices made during their youth. The first episode was released on April 6, the International Day of Sport for Development and Peace.
 » In terms of form, they have the same schedule, the same schooling with sport which has a major place and courses which are a common problem. (…) In appearance, we see something that is almost identical, but which is experienced differently for several reasons: the sports and therefore the issues are not the same. Pressure, personalities vary too ", explains Yoko Trigalot. Throughout the testimonies, we realize that these young people have put their social life on hold. At the beginning of adulthood, Fleur, Naïm, Nicolas and Marion face the disillusions of not being able to reach the pro level. They also deplore a lack of follow-up at school level and a categorization by some people of  » privileged ».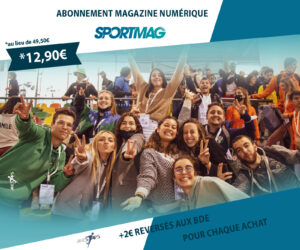 Complicated choices and a form of weariness after sport-studies
After having obtained their baccalaureate all the same, the four interlocutors explain in episode 2 released on April 13 how they faced this dilemma: to pursue sport or to follow a school path at the faculty. For most of them, they decide to devote themselves to studies. For Naïm and Fleur, the desire to continue in their sport is no longer present. They are heading towards a university course. They realized that the practice of high-level sport no longer suited them and no longer wanted to inflict so much training on themselves. The same for Nicolas and Marion, even if they continued the sport for some time before plunging into studies.
The return to real life is harder than expected for Naïm, Nicolas, Fleur and Marion. They tell us about their feelings and the difficulties experienced in integrating into the university. Despite the return to the social world, the four interlocutors report the benefits of stopping high-level sport. Student parties, school rhythm and finals at the end of each semester appear with their advantages and disadvantages. Subsequently, the four speakers present their relationship to sport. Nicolas stopped football and trained the young people of a club. Naïm is a figure skating coach. As for Fleur, she now thrives in running and travelling. Despite everything, they were able to bounce back and take stock in the last episode ofTeam spirit released on April 20.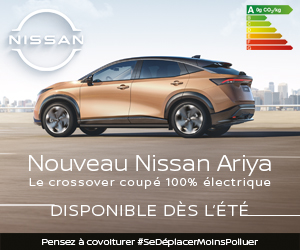 The balance sheet 10 years later
It's time to take stock in the last episode. If Fleur headed for a career as a professional dancer, Naïm, Nicolas and Marion put sport aside. Fleur tells how she met dancers who allowed her to be the trigger for her career and with whom she forged friendly and professional ties. She explains the helpful advice received by some dancers and how she has to adapt to the parquet floor as well as the competition. The stroke of luck comes from Crezay who offers him his chance. The marathon is a helping challenge for the young woman. For Fleur, sport is a means of expression but also of showing oneself in another light. She now wants to offer new things and does not see herself as a dancer all her life.
Marion looks at her injury, which was hard to bear psychologically. She talks about basketball, which she no longer wants to take up because  » she prefers to show another thing of herself in another sport". The mental and psychological part is still just as hard to grasp. The acceptance of her new body has been successful for Marion because she has learned to love her body today. As for Marion, sport taught her determination, rigor and courage. If she attends matches from time to time, she has other desires and finds it difficult to understand the investment spent in these rooms, although she spent a lot of time there during her youth. She replaced those moments with other more essential things.
As for Nicolas, the transition between high level sport and amateur sport was tough. He notices that stopping sport marks a change in lifestyle. He also realizes that he has come to the end of something in football. Nicolas takes a very different look at football. He feels a little taste of unfinished business for not having had a football season with his little brother. Despite everything, sport-study has allowed him to structure himself and tries to assert values ​​of empathy. He admits to watching very little football these days and dreamed of being world champion when he was young.
Naïm explains that he took up triathlon and swimming in order to be able to try other sports. Sport has instilled in him a lot of values ​​such as rigour. If he likes working with young people, that does not stimulate him more than that and must learn to manage the routine and to remobilize.
To conclude, the four interlocutors are happy to have been in sport-study despite everything. They consider this section as a school of life. These years brought them a lot for the development of their adult life.
To listen to the first episode of Team Spirit: the link is HERE
For listen to the second episode of Team Spirit: the link is HERE
To listen to the third episode of Team Spirit: the link is HERE