Summer League | The Lakers helpless against Luka Garza | NBA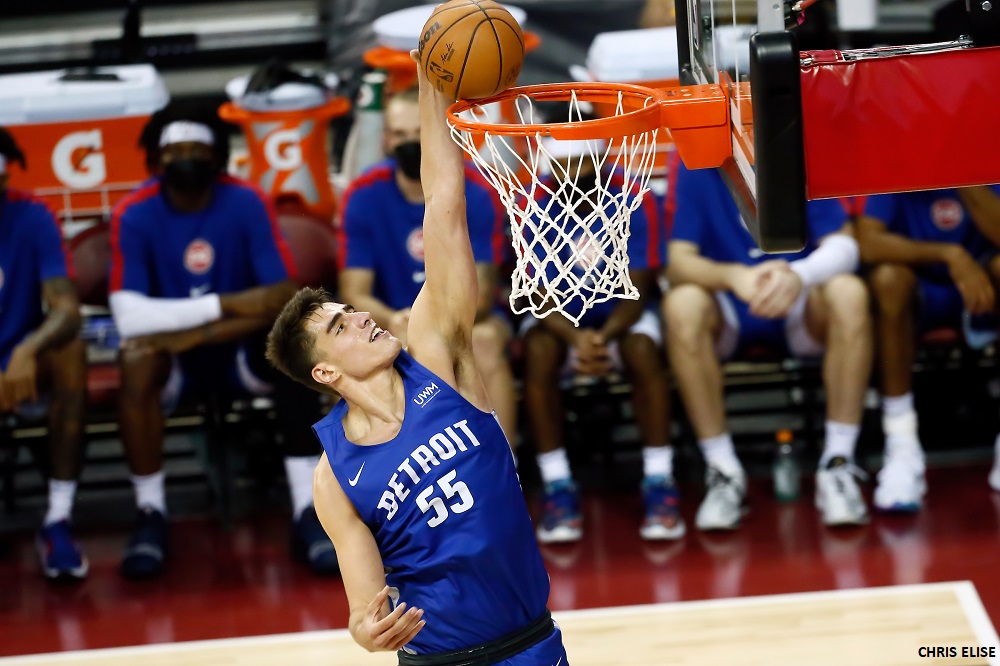 The two teams had put several important players to rest. On one side, Cade Cunningham and Killian Hayes, on the other, Vic Law and Justin Robinson.
In front of LeBron James and Russell Westbrook, present in the stands, it was Luka Garza and Saben Lee who carried the Pistons to victory. The second threw Detroit into the game, the Pistons having quickly taken a 14-point lead.
Los Angeles will respond and return in the second quarter, with a 9-0 in particular, before Joel Ayayi (7 points, 6 rebounds) shows in the third quarter. But the Californians have a little soft shot and the Pistons take advantage.
The gap is then made, Detroit can calmly manage the last minutes and win 103-86. Lee had 22 points and Luka Garza compiled 20 points and 14 rebounds.