Summer League | Cleveland ends in victory | NBA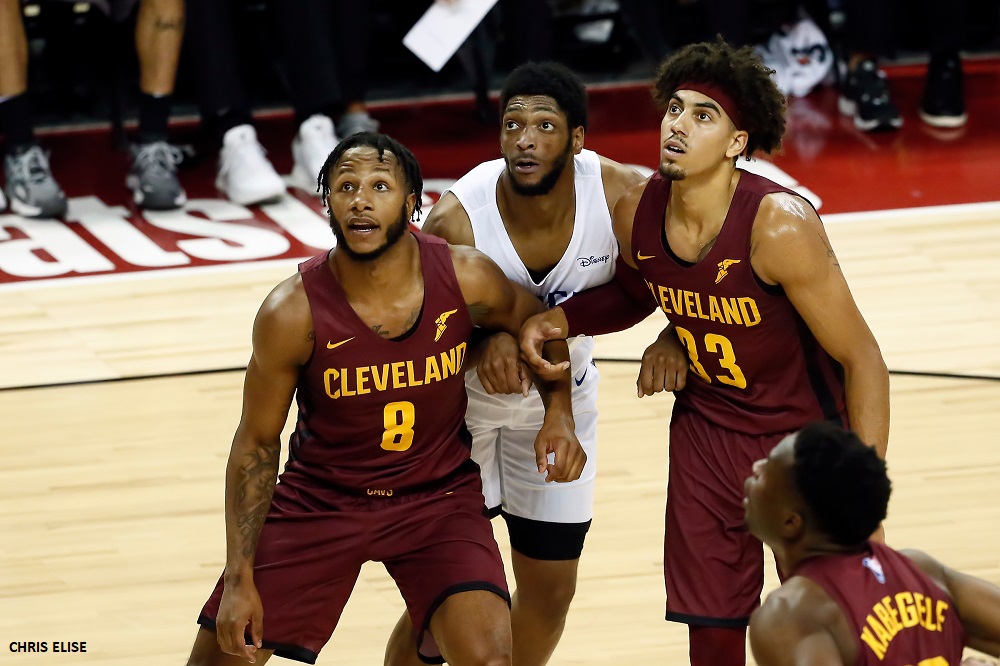 Quickly deprived of Isaac Okoro and then of Evan Mobley, absent in the last two games, the Cavaliers ended their Summer League on a high note, winning 88-85 against Phoenix.
The Suns thought they were on the right track after having aligned a 13-0 at the start of the fourth quarter, a highlight marked by the alley-oop between Ty-Shon and Kyle Alexander and the two 3-point missiles of Michael Frazier II (66-75).
Cleveland then did violence to get back into the game, relying on the outside address of Trevon Scott and the Hands-Stevens-Kabengele trio to fuel a 9-2 and come back to two points (75- 77). While the Suns were still pointing at +4 as the last minute of play approached, following two baskets from Ty-Shon Alexander (79-83), the Cavs finally managed to reverse the trend.
Matt Ryan artillery from afar, and Mfiondu Kabengele's 2 + 1 after an offensive rebound changed the game (85-83). Kyle Alexander's lay-up to equalize was not enough, and Cleveland won on a final basket from Lamar Stevens, while Ty-Shon Alexander ended his match with an ugly air-ball behind the arc (88 -85).
Suns

/

85
Shots
Rebounds
Players
Min
Shots
3pts
LF
O
D
T
Pd
Fte
Int
Bp
Ct
+/-
Pts
Eval

K. Alexander

23
8/12
0/0
2/2
9
5
14
0
7
1
1
3
+7
18
31

J. Simon

28
3/8
0/2
1/1
2
4
6
2
1
2
1
0
+10
7
11

T. Alexander

26
6/19
2/8
0/0
0
2
2
3
2
0
3
0
+8
14
3

J. Smith

28
3/8
1/2
4/4
1
6
7
4
2
1
1
0
+11
11
17

Mr. Frazier II

30
6/16
5/10
0/0
0
3
3
3
4
0
3
0
+4
17
10

V. Brown

16
0/5
0/3
1/2
1
3
4
0
3
0
0
0
-17
1
-1

T. Jones

17
5/8
0/0
0/1
5
3
8
1
2
0
0
2
-10
10
17

N. Mason

15
1/6
0/1
0/0
1
2
3
2
1
3
3
2
-14
2
4

J. Gudmundsson

16
1/10
0/4
3/4
1
2
3
3
1
0
1
0
-14
5
0
Total
33/92
8/30
11/14
20
30
50
18
23
7
13
7
85
Riders

/

88
Shots
Rebounds
Players
Min
Shots
3pts
LF
O
D
T
Pd
Fte
Int
Bp
Ct
+/-
Pts
Eval

Mr. Kabengele

23
2/7
0/1
7/9
4
6
10
1
2
1
0
1
+2
11
17

T. Scott

25
7/11
2/3
0/2
2
5
7
0
1
4
1
1
-19
16
21

L. Stevens

31
3/12
0/1
6/8
0
5
5
4
2
1
0
0
-10
12
11

B. Thomas

19
3/8
0/1
0/0
2
4
6
2
3
1
1
0
-8
6
9

T. Bluiett

26
3/7
1/3
2/2
0
0
0
1
3
2
0
0
+11
9
8

J. Banks III

16
0/0
0/0
0/0
1
4
5
1
5
0
4
2
+1
0
4

S. Hazer

15
2/7
0/2
0/0
0
1
1
2
0
0
0
0
+6
4
2

J. Hands

23
6/10
0/1
3/6
1
3
4
3
0
1
0
1
+24
15
17

Mr. Ryan

21
5/12
5/9
0/0
1
1
2
0
1
1
3
0
+8
15
8
Total
31/74
8/21
18/27
11
29
40
14
17
11
9
5
88