« Sport has guided the choices we made for the Nuit blanche »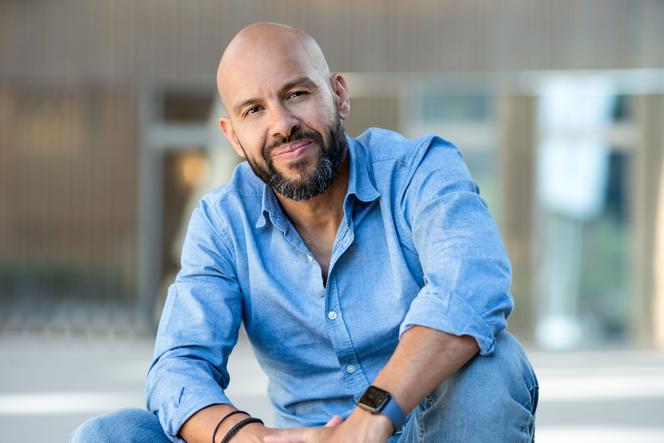 First choreographer at the helm of Nuit Blanche, hip-hop artist Mourad Merzouki, director of the National Choreographic Center of Créteil, co-pilot with Sandrina Martins, at the head of the Carreau du Temple, on 20e anniversary of this event which takes place on Saturday 2 October, in Paris.
You are the first choreographer to imagine the Nuit blanche menu. In what spirit did you accept this responsibility?
Dance has its place in this leading event. It is expected more than ever after the two years of health crisis that we have just gone through. We have seen, on social networks, how people have rediscovered the pleasure of movement thanks, among other things, to tutorials, and started dancing at home, filming themselves in their living room or their bathroom. They need to move, to celebrate too. Putting the body at the center of this event, which is more oriented towards plastic arts installations, seems vital to me today.
This Nuit blanche has a strong focus on sport. How did you bring sport and dance together?
Sport has indeed guided the choices we have made. Along with the many urban walks on the GR75, there are synchronized swimming shows in the pool, but also a roller dance party, echoing the skateboarding which is on the Olympic program. Coming from martial arts, having choreographed a boxing show myself and another on climbing, this rapprochement between sport and dance is obvious. Whether it is one or the other, both vibrate with their dynamism, their generosity, their commitment. We must pool sports and choreographic forms. Moreover, more and more dancers go back and forth between battles – high level competitions – and creations for theaters. This can bring together audiences that do not intersect.
After two years of estrangement from each other, how are you going to put the body back on the line?
Through the hikes, we want the public to reinvest their body. We also imagined participatory operations. I propose, in opening, Connected dance, between breakdance, circus and sport, filmed and visible on giant screens, Place de l'Hotel-de-Ville. It is, for those who wish, to learn a sequence of simple steps in the company of professionals, then to interpret it in unison. It will be broadcast live in thirteen towns in Ile-de-France, where other people will also be gathered to dance. The idea is to open up again to others by finding a common gesture that connects us, even if we are not yet touching.
You have 34.61% of this article to read. The rest is for subscribers only.