Soccer. Ukraine joins Spain and Portugal bid for 2030 World Cup
Spain and Portugal have included Ukraine in their joint bid to host the 2030 World Cup, the presidents of the three federations announced on Wednesday at a press conference at UEFA headquarters in Nyon. , in Swiss.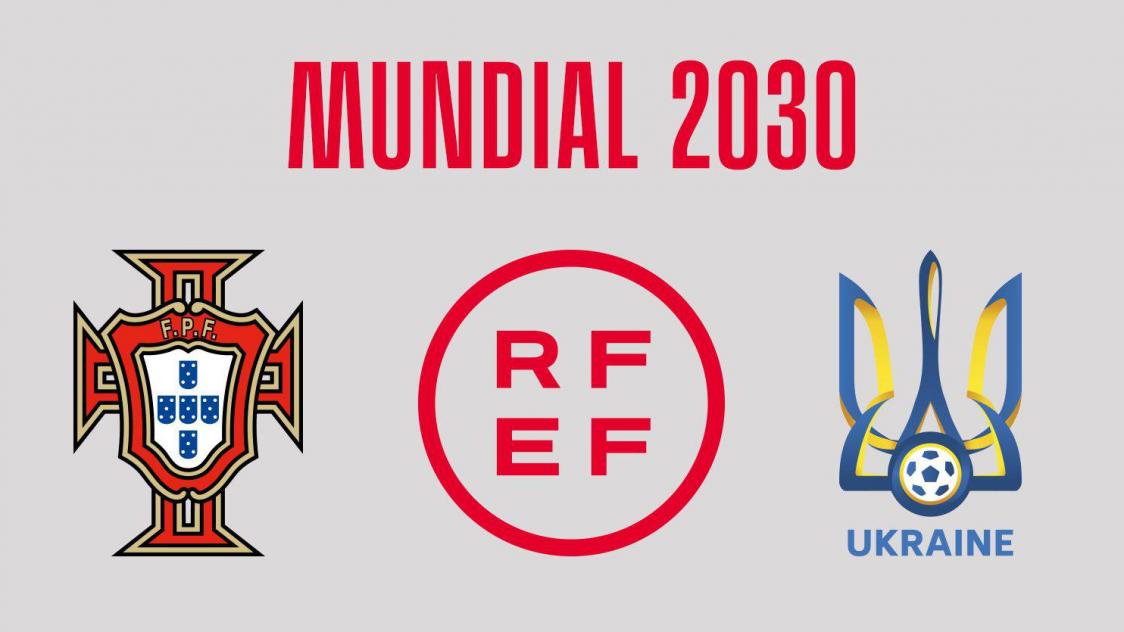 Reading time:
2 min


« The project aims to be a source of inspiration for society through football, by launching a message of solidarity and hope."Said the Spanish federation (RFEF) in a press release. This inclusion received "the support of Aleksander Ceferin", President of UEFA, specifies the Spanish press release.
« The example of tenacity and resilience shown by the Ukrainian people is an inspiration", added the Portuguese federation (FPF) in its press release. According to the FPF,the terms of Ukraine's accession to this candidacy will be discussed and defined in due course« .
« The institutional headquarters are in Madrid, the administrative headquarters in Lisbon. Now the Ukrainian delegation will join us. This is a first step, where we unveil this common European candidacy. In the coming months, we will come to the field work. For now, we have to rejoice in this news.", declared the president of the RFEF Luis Rubiales, in a press conference.
Read also

Soccer – Champions League. Paris hooked by Benfica in Lisbon
JO-2024 – Paris-Versailles-Paris, an Olympic marathon rich in symbols
Soccer – Champions League. Led from 52 seconds into the game, Olympique de Marseille crushes Sporting Portugal