Slovenia crushes a valiant Belgian team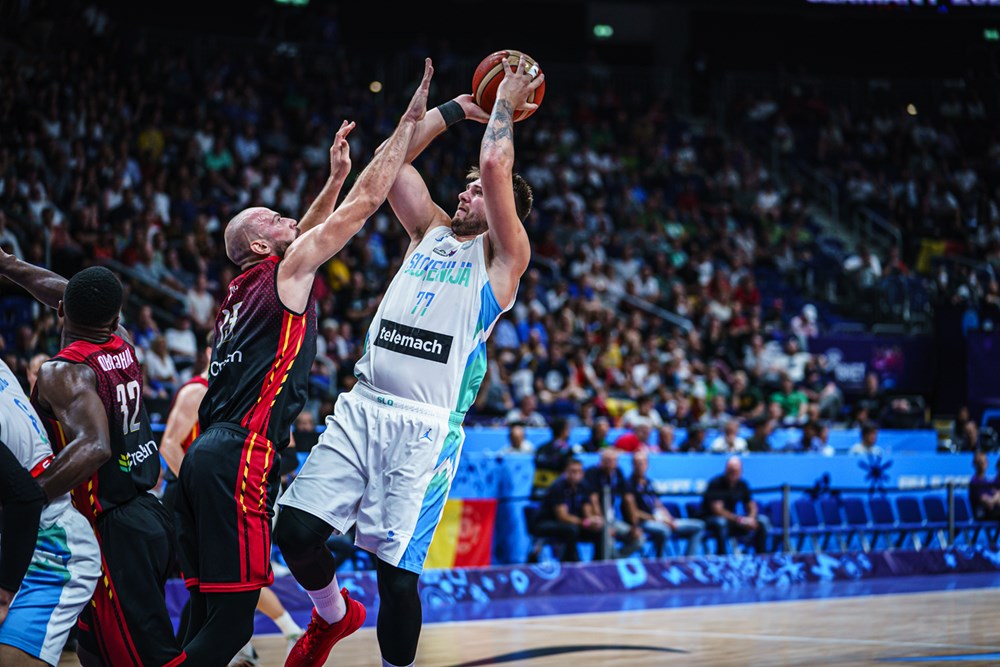 Who would have believed in such resistance from Belgium against the Slovenians in this round of 16? Beaten 88-72, Ismaël Bako's teammates boldly played their luck to finally lose in the last minutes of the match.
After the Doncic show (11 points in eight minutes), the Belgians offered good resistance, first in the first quarter then by pointing to -2 following a basket from Alexandre Libert (26-24). When the Prepelic-Tobey pair accompanied Zoran Dragic to increase the gap to +10 (37-27), Belgium still resisted, in particular thanks to the Lecomte-De Zeeuw-Gillet trio in order to maintain the suspense at the break (44 -41).
As in the first half, the outsiders fought hard to stay alive, resisting successive attacks from Luka Doncic's band, still hampered by a lack of 3-point skill. For their part, Jonathan Tabu and Maxime De Zeeuw found the target, and it took a Luka Doncic in bulldozer mode to make their way to the circle and secure a three-point lead for his team 12 minutes from the end (63 -60).
Belgium ahead in the last quarter…
A thunderclap from the start of the fourth quarter, when Jean-Marc Mwema then Kevin Tumba, passed through the French championship this season, put Belgium in the lead from the start of the last act, recalling the good memories of their feat against Spain (63-64).
As often, it was Luka Doncic who saved Slovenia with a basket near the circle and a 2 + 1 from nowhere to launch a 10-1 concluded by a 3-pointer from Klemen Prepelic, on a service of Doncic (73-65). The meeting changed forever when Vlatko Cancar lined up a counter and a lay-up on the transition before seeing Klemen Prepelic pass three shots in a row (78-65).
Carried by a once again essential Luka Doncic, Slovenia was scared but ensured victory. In the quarter-finals, the defending champion will face the winner of Ukraine-Poland.
Video and stats to come